The work done by a digital marketing consultant for Merger and Acquisition services is extremely specialized and complex. So, if your M&A firm is looking to expand its digital footprint with the help of a digital marketer, you need to be sure you are using the services of someone who understands your business. Mergers and acquisitions are complicated for a variety of reasons, especially employee and customer attrition. Depending on how they're managed, the loss can be a momentary trickle or a seemingly endless hemorrhage that impacts profitability for years to come, if not the company's lifetime. In my role as a business and digital marketing consultant, I help companies create smooth, seamless transitions so that M&As boost their positions and increase profitability.
Digital Marketing is an Essential Element for Successful Mergers and Acquisitions
How will your customers and employees respond to your merger or acquisition? Interestingly enough, the answer may hinge heavily on how you present the situation. In other words, your branding.
Mergers and Acquisitions Marketing Strategies
Presenting the brands involved in a way that resonates with customers and employees is essential, and a multifaceted approach is necessary. A few digital marketing strategies I bring to the table, along with proprietary techniques, include.
Digital Marketing for Mergers and Acquisitions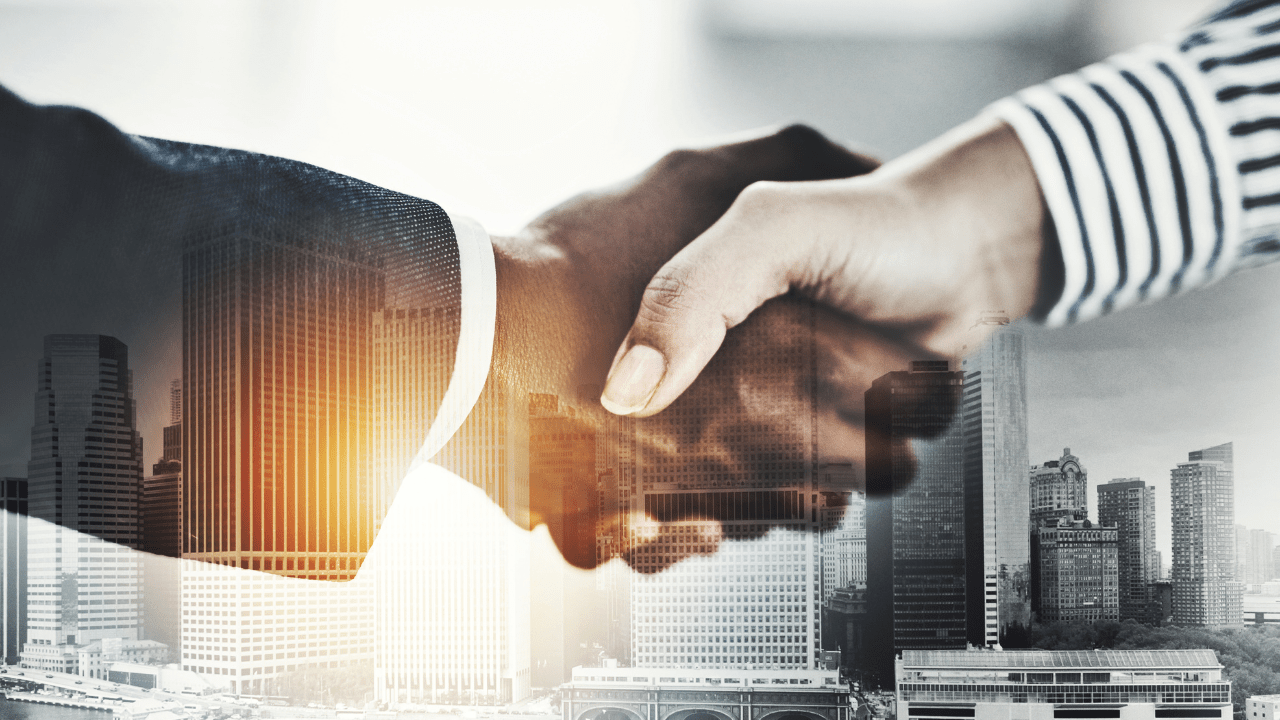 Search Engine Optimization (SEO)

Email Marketing

Online Advertising and Pay Per Click (PPC)

S

ocial Media Marketing

Content Marketing

Online Reputation Management

Conversion Optimization
Four Digital Marketing Tactics to Apply During the Mergers and Acquisitions Process
Over the years, I've found mergers and acquisitions can often benefit from leveraging additional strategies that aren't always part of a traditional marketer's wheelhouse.
1. Influencer Marketing
Influencer marketing works because it puts a trusted face in front of consumers and provides reassurance. Traditionally, this has meant working with celebrities, but nowadays, they do more with micro-influencers. These people have small audiences, but they have strong engagement and loyal followers that can help you reach your target audience.
2. Chatbot Marketing
Customer contact centers flood when mergers and acquisitions are underway. People have questions about the process and want to know how it impacts them. Unfortunately, they sometimes have a hairpin trigger response to end their business relationship with the company. The issues compound when they're stuck waiting for an extended period of time or are shuffled between the companies, especially if they're receiving different messages from each. Chatbot marketing puts the information customers need at their fingertips on any device and reduces strain on your live reps to create a smoother transition overall. Moreover, the same chatbots can be put to work for both companies, providing a unified message that sets people at ease.
3. Marketing Automation
We normally think of marketing automation in terms of generating and managing leads to improve the effectiveness of sales and marketing. In mergers and acquisitions, it works a bit differently. For example, you can target customers of one company with specialized messages across the internet, giving them specific brand-related ads, email campaigns, and even specialized landing pages on your website. You can also have their queries routed to a specialized response team that has additional training in retention. Seemingly little things like these can prevent customer hemorrhages and boost confidence during the transition.
4. Social Selling
Under ordinary circumstances, social selling on platforms like LinkedIn and Facebook is about sharing helpful information with the intent to educate a prospect in the hopes that they'll convert. With M&A, it's more along the lines of selling the reasons why the transition is a positive thing for everyone involved.
Reasons to Hire a Mergers and Acquisitions Digital Marketing Strategist
Given that most people receive their information on the internet, your online presence is huge during a merger or acquisition too. A dedicated digital marketing strategist will help you:
Improve your M&A marketing online presence.

Effectively manage digital marketing brands during the M&A for both companies.

Enhance the combined ROI for both companies through the integration of digital marketing growth strategies.

Get measurable mergers and acquisitions digital marketing results.

Identify high-value clients of both companies during the M&A process & keep them informed.

Tap into one-stop M&A digital marketing consulting.
The Role of Digital Marketing During the Mergers and Acquisitions Transition
Digital marketing can benefit both companies in a variety of ways during mergers and acquisitions.
Digital Marketing Can Help Retain the Best Employees During the M&A
What does my company stand for? Is everything going to change overnight? Will I even still have a job? These are just a few of the many questions your team will be asking, and it's important that they receive the right message repeatedly. Doing so keeps morale high. That means you'll retain good employees who can smooth the transition. Their positive energy will come through as they engage with the public too.
Branding May Fail During Mergers and Acquisitions
A few years ago, a large airline picked up another household name with the intent to have them function as a unified front, only to have customers utterly lost as they were passed back and forth between brands for service despite being "one" entity. What went wrong? Branding. The companies weren't really unified on the back end despite how they presented themselves to the public, and both reputations were damaged as a result.
Retain Client Loyalty During a Merger or Acquisition
A 2005 merger between two cell phone companies faced a similar fate, but for very different reasons. The smaller of the two was described as having a "cultlike following," and their customers were made aware right out of the gate that they'd be migrating to the larger company's network. As one would expect, loyalty vanished, and customers vaporized throughout the early days of the merger. The right digital strategy could have reassured those customers that the things they loved the most about the company they chose would stay intact.  
Improve Customer Engagement During the Merger or Acquisition Transition
Engagement impacts attrition in a big way. To highlight the issue, Gallup looked at an industry with notoriously low engagement rates: banking. Normally, banks have about a five percent attrition rate. But, when an acquiring bank has lower engagement than its target bank, attrition at the target bank skyrockets to ten percent. However, when the acquiring bank has higher engagement, attrition sits at about six percent. It's important to note that engaged customers bring in 37 percent more revenue too. That means you need to shore up your engagement strategy before M&As and keep engagement rolling throughout the process. By communicating early and often via your digital channels, you create transparency and naturally boost engagement.
Control the Message During an Acquisition or Merger with Paid Search Advertising
People will be talking about your merger or acquisition. Those news articles and online discussions are going to float to the top of search engines like Google. Unfortunately, you can't control what they say, and although SEO is beneficial to boost you in the rankings as a long-term strategy, it's not always going to help you drown out trending and emerging topics. However, you can control the narrative by changing what people see first by placing strategic paid search ads across the net.
Make Your Merger or Acquisition a Branding Success Story
When your business goals and process are aligned with your messaging, and you leverage proven digital marketing strategies across all channels to share those messages, you're in control of your story and the way people perceive the transition. Make your merger or acquisition a branding success story by bringing in the right resources for the job.
Schedule a Complimentary Consultation for Your Merger or Acquisition
Specializing in digital marketing for mergers and acquisitions, with a business background and experience helping Fortune 100 companies scale to new heights, I can help your company improve its branding and online footprint no matter which side of the table you sit on—and pave the way for a unified public front as well. If you're responsible for a small or mid-sized company that's considering a merger or acquisition, let's get the ball rolling early. Contact me for a complimentary consultation.