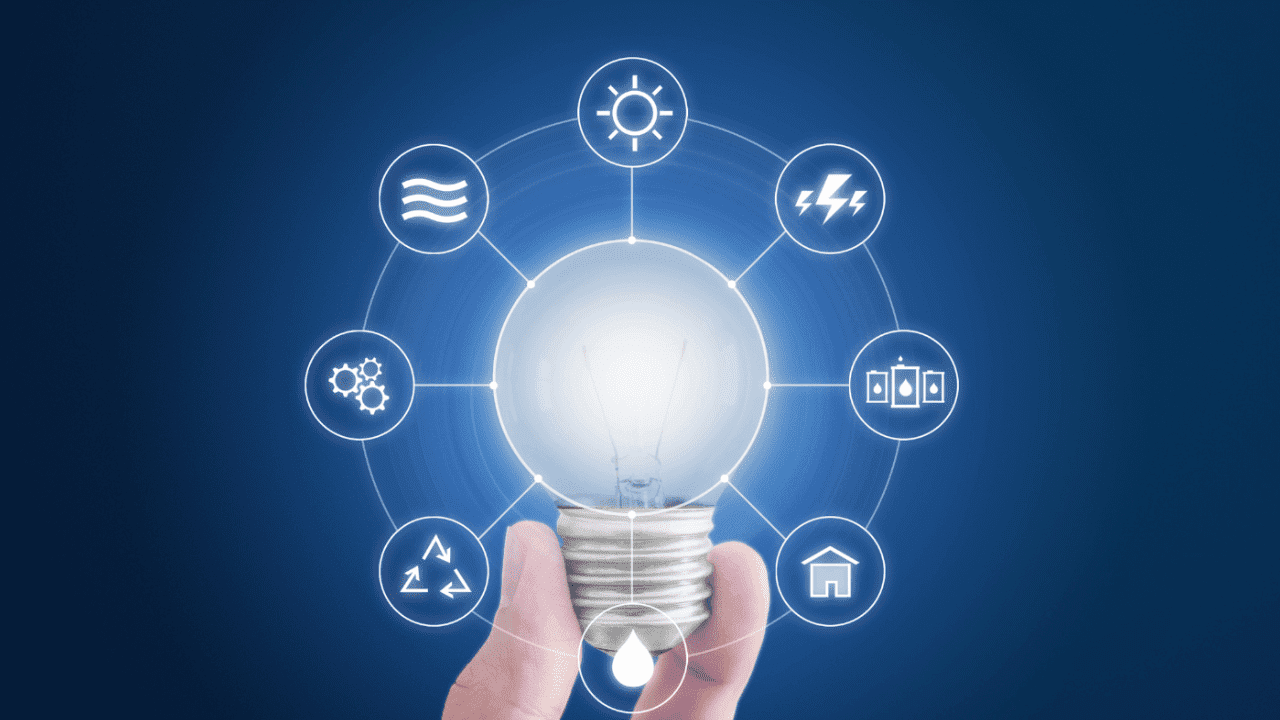 Ready to take your energy company's digital marketing to the next level? Whereas many industries struggle to attract talent or lack large-scale consumer data, energy businesses usually have them, providing a major edge. Yet, research shows results often lag because their marketing teams work in silos, are removed from other departments, and are unable to demonstrate the value they're delivering. As a digital marketing consultant with a background in business, I've devoted a large part of my career to supporting the energy sector. I see these issues on the frontlines too. If you're struggling to get ROI from your energy company's marketing for energy services strategy or have trouble proving how your efforts contribute to the business's overall performance, I can help.
Types of Energy Companies I Offer Energy Marketing Services To
On a scale of one to seven, energy CMOs say their digital marketing rates a four or lower in terms of contributions to the company's overall performance per a recent survey. Yet, just 20 percent say they've invested in advanced measurement techniques, and a mere 25 percent can connect their digital marketing data with customer intelligence. In addition, only half say their marketing leaders have a collaborative relationship with the company's CTO or CIO. See the disconnect? Energy marketing teams don't have data to prove what they're doing is helping and, as a result, don't know if they're contributing to the company's success. If the marketing team doesn't know, then the rest of the company doesn't know either. It goes beyond CTO collaboration. Less than a quarter of energy CMOs say their CFO is on board with the marketing team's roadmap and actively supports it. The result: energy companies have one of the lowest marketing investments overall. Just six percent of a typical energy company's total budget goes to marketing, compared to around 11 percent in finance and tech and 20 percent in consumer services. Whereas many industries lack in expertise or in-house talent and may not necessarily have data that informs them about consumer behavior, energy marketing teams have all this. What they generally lack is interoperability, collaboration, and evidence of effectiveness. That means most businesses in the energy sector will benefit from working with someone who not only has digital marketing expertise but knows how to bridge departments, identify meaningful KPIs, and keep stakeholders throughout the company informed of progress. A few types of energy companies that benefit most from working with a consultant are highlighted below.
Oil and Gas Companies
The vast majority of energy companies believe their customers will reward them for reducing their impact on climate change and 100 percent of energy respondents in the CMO survey say they believe transparency on climate impact demand is increasing. Yet, about a quarter still have not integrated climate change messaging into their brand strategy. It's seemingly small things like these that can make all the difference in the world for oil and gas companies. Oil and gas marketing necessitates a systematic strategy in order to effectively target and engage prospective customers, all while establishing a strong and distinguished brand reputation in a highly competitive sector. As a result, it's essential that you hire an oil and gas digital marketing consultant who can identify areas that your company is lacking and help shore up your branding in a way that resonates with consumers over time.
Renewable Energy Businesses
These are exciting times for renewable energy businesses, especially wind and solar companies. Cities and states have ambitious clean energy goals, increasing activity organically in the B2B and B2C markets. New technology is reducing costs significantly and boosting profit exponentially. Yet, many renewable energy businesses are on the smaller side. Branding, consumer trust, and market saturation are lacking. A seasoned digital marketing strategist can offer energy marketing services that can help you reach your target market and help you carve out your niche in a way that produces both instant and lasting growth.
Retail Energy
There was a time when cities all turned to the same retail energy provider. Marketing really wasn't necessary because anyone who wanted to be on the grid had to connect via a specific provider. That's no longer the case. Enhancing your digital footprint and showing consumers that you're still relevant to them and can meet their needs is essential. You may also need to revamp your branding to resonate with your audience. A consultant will address these areas and more.
Energy Services, Vendors, and Infrastructure
Service providers, vendors, and infrastructure specialists are the lifeblood of the energy industry but are often overlooked because they're supporting larger energy companies in the background. Maybe you produce equipment, store energy, or even work in the field. In any case, you need a digital footprint. The decision to work with your company is likely made by an entire team of people. That means you need all your internal processes, including the sales process, tied into your digital marketing funnels. You also need to build your relationships with stakeholders and continuously showcase how you're benefitting the brands you serve. A digital marketing consultant will tie it all together in a way no one else can.
Digital Marketing Strategies for Energy Companies
My strategy to digital marketing is unique in that I help energy companies grow stronger from within. My approach to digital marketing involves a combination of traditional methods and proprietary tactics. These combination methods have proven to work and have improved the online presence of companies of all sizes, from Fortune 100 companies to smaller startups.
SEO Marketing for Energy Services Companies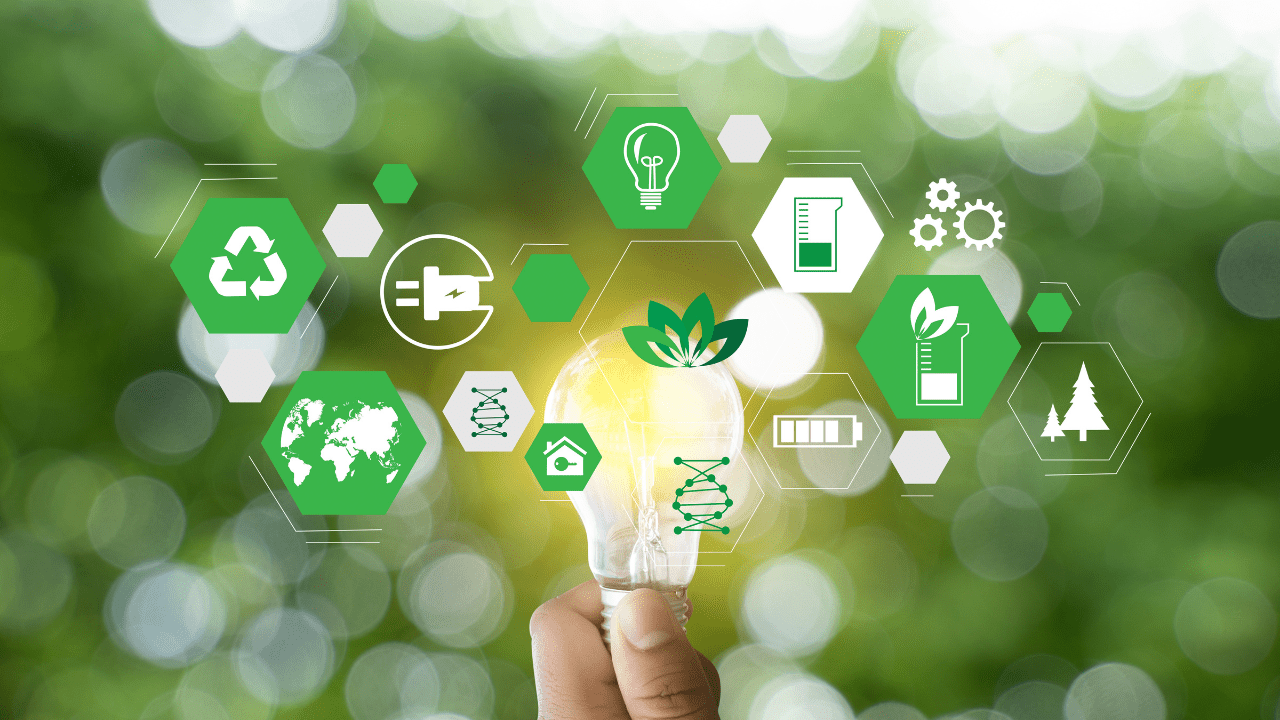 Most people begin their quest for information with a search engine like Google. This is true whether you serve a B2B or B2C market. For this reason, I work with keywords to ensure your business appears in search results organically and leverage the same in paid search ads to give your business an edge while search engine optimization (SEO) builds. Other digital marketing strategies I routinely leverage include:
Four Digital Marketing Strategies the Energy Industry Should Follow
While Google searches are a great way to bring in traffic, it's important to diversify your digital marketing and leverage strategies that make the most of your hard-earned traffic too. A few common tactics are outlined below.
1. Influencer Marketing
We often think of influencer marketing in terms of bringing an A-list celebrity to promote a brand, but it's not the only way. In fact, your brand may benefit more from working with micro-influencers; people who have smaller but more dedicated followings. For example, if you run a solar company, you may want to work with influencers who cover green living topics. The same might be true if you run an oil and gas company and want to improve your branding and reputation in terms of climate change concerns.
2. Chatbot Marketing
A chatbot is like having a sales rep on your website 24/7. A good chatbot will direct visitors to the right resources for their needs and pitch articles. When someone needs further assistance, it will also route the visitor to the right person on your team or collect contact information for follow-up. That way, your customer experience gets a boost, more people enter your sales funnel, and you close more sales too.
3. Email Marketing
Whether you're trying to nurture leads or build loyalty, email marketing is an excellent tool. Pair it with marketing automation software to drive results with minimal time investment.
4. Content Marketing
Content marketing is a broad umbrella that includes everything from blogs to videos, case studies, infographics, and videos. Unlike other types of advertising, this medium isn't necessarily about closing a sale. It's more about providing your target customer base with content they will find helpful. For example, you may share a blog on the internet that educates readers or a social media post that makes your followers laugh. By engaging with your audience, you can demonstrate your expertise in the field, build relationships, and more.
Disadvantages of Hiring an Energy Marketing Agency
Hiring an oil and gas marketing agency may seem like the easiest way to improve your results, but it's not going to address the underlying problems most energy companies cope with.
      An oil and gas marketing agency will maintain the silo structure.

Agencies focus on one thing—your marketing. They may understand how to run digital marketing programs that get results, but unless they're building bridges within your company between different departments and understand how to make a business case for each tactic they leverage, they'll run into the same problems as an in-house team. Moreover, it's difficult to create digital communications that get results unless the person doing so is a company insider. The person at the helm must live and breathe your company's brand to communicate authentically, provide timely information, and build relationships.

     

Digital marketing agencies are generalists.

While an agency may offer a variety of services, it's unlikely you'll find one that has a specialist responsible for each area. For example, an agency may be able to address your website and general SEO but not have a firm grasp on lead nurturing and relationship building or be able to leverage marketing automation in a way that scales with your brand as you grow.

     

Agencies leverage generalized resources.

Few agencies are specialists in the energy industry, even if they serve it or promote their services to energy companies. The disconnect damages results and reduces ROI. For example, your marketing agency may inadvertently use language related to oil and gas in your solar Google search ads because they don't understand consumer search behavior or your niche. An agency may also focus more on B2C advertising because general digital marketing reporting tools indicate the volume is there while failing to realize that your B2B contracts are far more lucrative overall.
A Digital Marketing Strategist Specializing in Energy Companies Gets Better Results
Unlike agencies that purely focus on marketing tactics and contribute to dysfunctional silos, I become part of the internal team to enhance collaboration and maximize the company's resources while filling gaps and solidifying your overall strategy. I can help you:
Your Energy Company's Digital Marketing Strategy Will Be Tailored
My end-to-end digital marketing strategies for energy companies are tailored and span the full customer journey, so you naturally:
     

Build brand awareness.

     

Get found by potential customers more often.

     

Build loyalty and trust.
We'll Attract the Right Clients to Your Energy Website
Getting traffic to a website is good, but targeted traffic is better. After mapping out who your ideal client is and creating personas that ensure your marketing materials speak to their needs, we'll draw them to your website via:
     

Search traffic, including visitors from Google and Bing.

     

Other traffic sources such as social media and paid ads.
Schedule a Complimentary Consultation for Your Energy Business
Have questions or want to learn more about marketing for energy services and what working with a digital marketing consultant would look like for your energy company? Let's schedule a quick chat so I can learn more about your business and answer your questions. Contact me for a complimentary consultation for digital marketing services for energy companies.