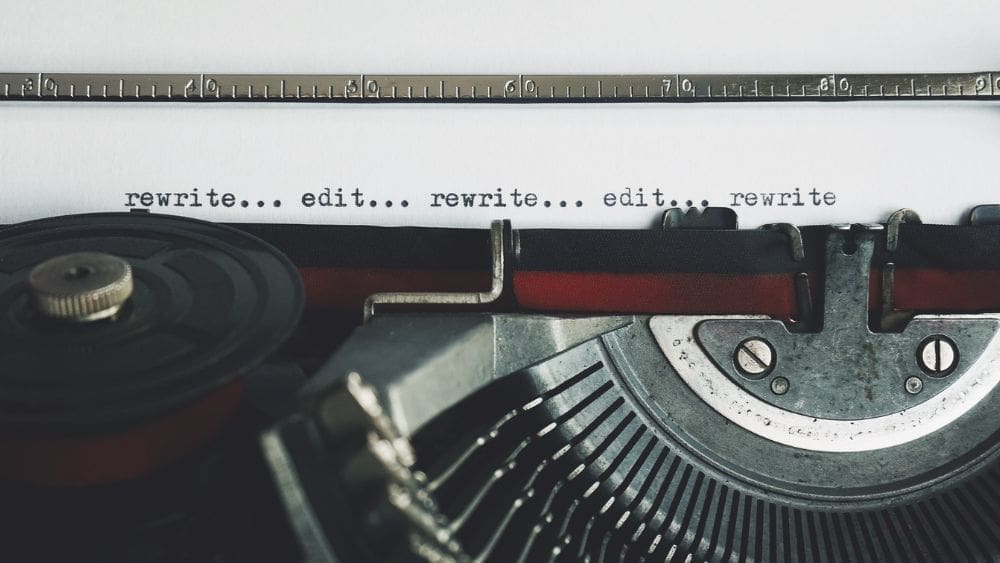 Now more than ever, businesses are leveraging external resources to improve their digital marketing. Copywriting is one component that can either be outsourced to a copywriting agency or managed in-house, but which is right for your organization?
As a digital marketing expert and business management consultant who routinely helps companies make strategic decisions like this, my perspective may be different than others you've heard, simply because I'm not invested in either solution, only that my clients have the right solution for their needs.
Because of this, I don't set out to push companies into a standardized box. Instead, I perform a comprehensive assessment and identify gaps. Most of the time, I advocate for using the resources an organization already has in-house versus outsourcing, but sometimes, the gaps are best filled through outsourcing.
Below, I'll give you an overview of some of the things I take into consideration when deciding whether to outsource copywriting or keep it in-house, so it's easier to choose the right solution for your business.
Get to Know a Copywriter's Role Before You Decide
If you have an in-house marketing team, chances are many of them can write, but that doesn't necessarily make them writers, nor does it mean they enjoy writing, have the ability to create quality copy, or have the bandwidth to do so.
Your copywriter should be able to work across a variety of mediums, from web pages through ads and brochures. If you only need one writer, it may be a good idea to ensure the person you work with has content writing skills, which includes things like blog posts.
Consider the Resources Necessary to Fulfill the Role
Copywriter's Skills
Ability to write high-quality, reader-friendly, concise, compelling, grammatically correct copy
Ability to maintain brand standards and be consistent
An understanding of the market and audience
Ability to tailor copy to readers in terms of language, style, and medium
An understanding of SEO (search engine optimization) and web markups
Tools
Although technically, your copywriter may be able to get by with only a word processing program, chances are they will need access to a variety of tools to enhance quality and aid in collaboration.
Proofreading and editing tools (Grammarly, WhiteSmoke, etc.)
Analytics (Google, your CRM, etc.)
Collaboration (Google Docs, Wrike, Asana, etc.)
Images (Canva, Pexels, Flickr, Shutterstock, etc.)
Time
One of the challenges of keeping your copywriting in-house is that companies often tend to assign someone the task of creating copy, but it's not necessarily what they do and it's low on their priority list of duties.
It takes time to create quality copy, so make sure whoever's handling your copywriting has enough of this resource to do the work well. Equally, you may not need a full-time copywriter. If so, that's OK, too. You can always hire a professional copywriter for a part-time position. The key here is to ensure that whoever is on the task has the bandwidth to dedicate to it.
Identify What Successful Copywriting Looks Like to Your Organization
In short, a copywriter is successful if the end-user or visitor takes whatever action you hope they'll take. KPIs look different depending on what type of project the copywriter is working on, but there is always some way to measure the success.
KPIs
ROI
Cost Per Acquisition
Conversion Rates
Open Rates and Click-Through Rates
Time on Page
Bounce Rate
And More
A Delicate Balance: Benefits and Risks of Outsourcing
In the ever-evolving realm of digital marketing, businesses often grapple with the decision of whether to keep content creation services in-house or to lean into the benefits of outsourcing their copywriting. Here's a deeper dive into both perspectives to ensure you're fully informed.
Benefits of Outsourcing Your Copywriting
Engaging a copywriting service or hiring a freelance writer can be a game-changer. One of the more compelling reasons to outsource is the opportunity to secure high-quality, engaging content tailored to your target audience. Expert copywriters bring a wealth of knowledge in technical and SEO best practices, ensuring that your content not only resonates with readers but also stands out in search engine rankings.
By choosing to outsource your copywriting and content, you essentially free up valuable internal resources. This allows your in-house marketing team to laser-focus on other pivotal aspects of your business strategy. Furthermore, with a vast pool of experienced copywriters available, each specializing in different niches and industries, you're presented with fresh perspectives that can invigorate your brand voice and drive better results.
Risks of Outsourcing Your Copywriting
While the allure of outsourcing can be strong, it's paramount to be aware of potential challenges. Not all content agencies are created equal, and the quality of content can vary. One possible danger is that outsourced copywriters, while experts in their field, might not always align perfectly with your brand's unique voice or understand the technical and SEO intricacies specific to your industry. There's also the matter of consistency – hiring an in-house copywriter might offer more consistent brand messaging over time compared to multiple outsourced copywriters.
Another consideration is the level of control and oversight you retain when you outsource. While agencies provide many services, they might not be as immersed in your company's ethos as an in-house marketing team would be. Therefore, it's essential to partner with a marketing agency or a freelance copywriter who takes the time to deeply understand your product or service, business goals, and audience.
Hire a Freelance Copywriter or Marketing Agency for Copywriting
In the intricate world of content creation, businesses often stand at a crossroads- Should they keep copywriting in-house, entrust a freelance copywriter, or align with a marketing agency? A freelance writer can offer a tailored approach, ensuring your brand's voice remains authentic and consistent while meeting your copywriting needs. For those stretched thin and without the bandwidth to onboard a full-time content writer, a dedicated marketing agency might be the answer. Such agencies don't just churn out content; they craft high-quality, keyword-rich material that resonates with your audience and bolsters your website's visibility, setting you up for better traction in your marketing endeavors.
Making the Final Decision: Should You Outsource Copywriting or Keep it In-House?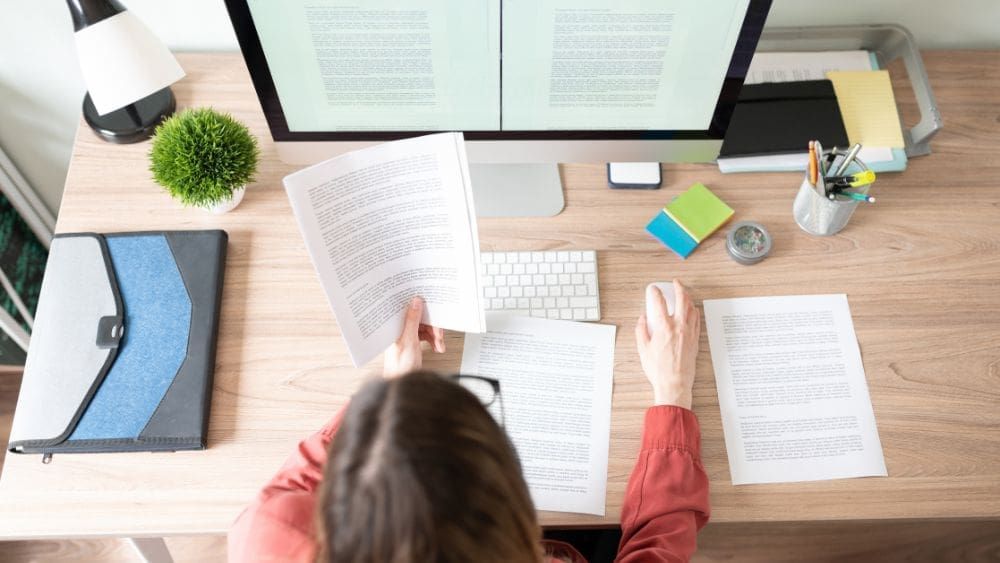 Ultimately, if your company has the resources necessary to keep copywriting in-house, you're measuring the success of the copy, and are happy with the results, there's no reason to outsource it. However, if you're struggling to find someone with the skills you need or aren't getting results from your copy, it's a good idea to explore outsourcing it.
Build Your Digital Marketing Dream Team and Boost Your Business
Still not sure how to assemble the digital marketing team that will give your company the visibility and growth it deserves? As a business and digital marketing expert, I can help you find the right people and get your marketing aligned with your business goals. Contact me for a consultation.