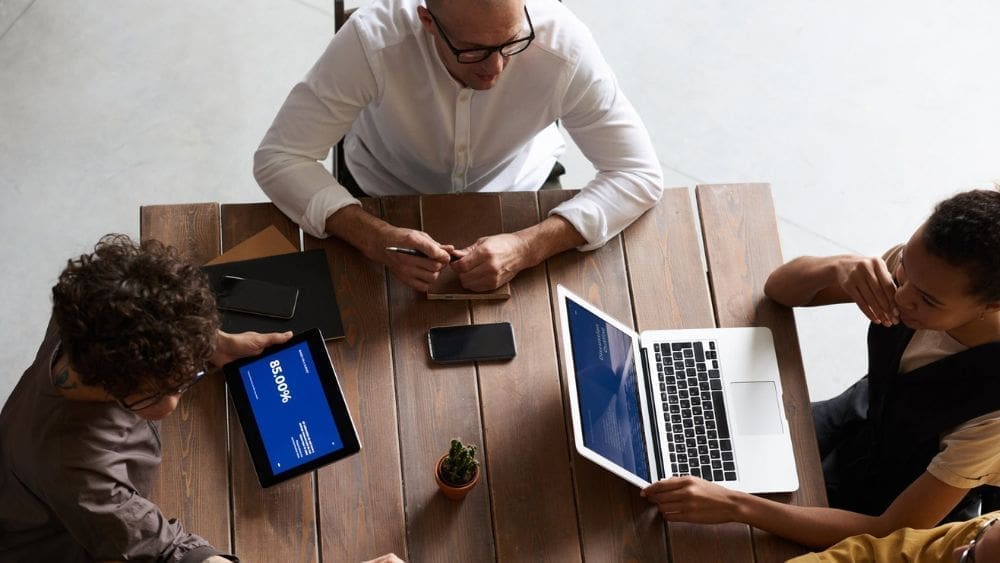 I previously explained why social media is integral in business marketing and how to ensure your company has a successful social media presence. It's a great starting point if you're not sure if your organization will benefit. Once business leaders see the data, the next questions typically surround how to go about getting the kind of results I talk about. Where do you find someone with the expertise to transform your social media campaigns into meaningful results? Should you outsource to a social media marketing agency or should it be handled in-house?
This is something I routinely address with my clients as a digital marketing and business consultant when I'm helping them get the systems in place that ensure their marketing efforts play an active role in supporting their business goals. There are many companies that specialize in outsourced social media marketing, and they often promise measurable results. These companies may not like my response, but I believe social media marketing is one component of your digital marketing that generally should not be outsourced. Below, I'll explain why this is, plus provide insight as to what skills to look for when you hire someone and what kinds of tools they'll need to be effective.
Become Familiar with a Social Media Marketer's Role
Often referred to as a social media manager, not because of seniority, but because they actively manage your social media accounts, your social media marketing professional wears many hats. On the one hand, they're building brand awareness by creating a calendar full of compelling posts to encourage potential customers to follow your brand and boost interaction with you. On the other, they're connecting with influencers, keeping an eye on your competitors' posts, relationship building by talking to your customers, performing customer service duties, building engagement, and creating strategic campaigns around your business goals. It's equal parts creative and technical work, which is nice and requires a unique skill set.
Things change on social media at breakneck speeds. Using the social media platform Twitter as an example, the half-life of a tweet is just 18 minutes, meaning in that small window, a tweet will get half of all the retweets it will ever receive. Facebook and other social networks such as Pinterest, Instagram, Linkedin, etc., don't fare much better. Plus, more than 80 percent of people expect a brand to respond to them within 24 hours, a window that is much shorter with certain demographics, and half say they'll drop a company that doesn't respond to a negative post. In other words, there's a lot riding on having frequent interactions as well as swift, appropriate responses on these social platforms. It's very difficult for someone to do this if they don't have a pulse on the company and aren't active daily. That's why it's usually the best tactic to have your social media marketing handled by an employee in-house.
Consider the Resources Necessary to Fulfill the Role
Skills
An Understanding of Your Brand
An Understanding of Your Target Audience
Ability to Tailor Content to the Network and Audience
Familiarity with A/B Testing and Analytics
Comfort with AI and Automation
Familiarity with SEO (Search Engine Optimization) and Keywords
An Understanding of Each Network, Including Best Practices and Demographics
Comfort Creating a Variety of Social Media Content Types, from Copy Through Images and Video
Communication
Video and Image Design
Tools
Scheduling and Posting (Buffer, Sprout Social, Hootsuite, etc.)
Images (Canva, Pexels, Flickr, Shutterstock, etc.)
Videos (Animoto, Adobe Spark, etc.)
Trending Content and Influencer Discovery (BuzzSumo, Ahrefs, Mention, etc.)
Trending Topics (Google Trends, Ubersuggest, Ahrefs, WordStream, etc.)
Proofreading and Editing (Grammarly, WhiteSmoke, etc.)
Analytics (Google, your posting tool, native network tools, etc.)
Collaboration (Google Docs, Wrike, Asana, etc.)
Time
The amount of time necessary to successfully manage your social media marketing strategies will naturally scale with your organization and number of followers. For example, a midsize company may only need someone manning social media for 20-25 hours per week. As things ramp up and your audience comes to rely on your channels, it will become a full-time job within your marketing team. Large corporations have teams to monitor social media efforts around the clock.
Identify What Successful Social Media Marketing Looks Like to Your Organization
Although building relationships through social media marketing may seem a bit intangible, there are many ways to measure how effective your marketing plan and social media strategy is. You may use some KPIs all the time and others just as you're running campaigns or working toward specific goals.
KPIs
Impressions
Reach
Comments
Likes
Shares
Mentions
Sentiment
Conversion Rate
Click-Through Rate
Audience Growth
Cost-per-Click (CPC)
Cost per Thousand Impressions (CPM)
And More
Making the Final Decision: Should You Outsource Social Media Marketing or Keep it In-House?
It is sometimes possible to outsource social media marketing, particularly if your outsourcing partner has one dedicated social media consultant working on your project who genuinely gets to know your brand and interacts with you enough to have a pulse on what's happening with the company internally. However, it's difficult to find this type of arrangement, which means it can lead to inconsistencies and poor customer service. Generally speaking, it's better to keep your social media marketing activities in-house.
Create a Digital Marketing Strategy That Strengthens Your Business
Even though there are best practices and aspects of digital marketing that are uniform across most businesses, each organization is unique. Because of that, you'll always need to evaluate what's suitable for your company before changing processes or expanding. With years of experience as a business and digital marketing consultant, I get to know what each of my clients truly wants—rapid growth, improved metrics in advance of an IPO or sale, greater profits, or something else entirely. From there, I complete a full analysis of the business and develop a custom strategy to ensure the goals are met, becoming a partner and seeing the process through to completion. If your organization is ready for a change, contact me for a consultation.