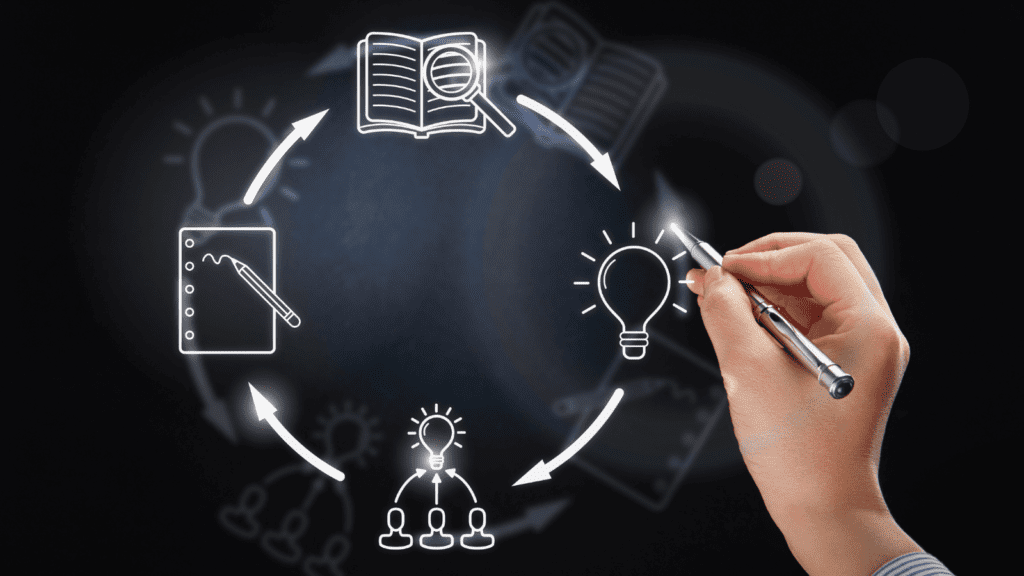 Business process outsourcing is a $232 billion industry and is anticipating 8.5 percent growth annually for the foreseeable future, per Grandview Research. Of course, as a business leader, you'll need a comprehensive BPO marketing strategy to grab your slice of the pie. The question is, where do you begin in a competitive market like this?
As a BPO marketing consultant specialist, I help organizations like yours differentiate themselves from competitors and grow stronger, building in mechanisms that create healthy and sustainable growth. So whether you want to attract Fortune 500 clients, reach new markets, or establish your company as an industry leader, I welcome the opportunity to help your outsourcing firm thrive too.
BPO Companies That Benefit from Working with a BPO Marketing Consultant
If you think you need help with marketing for BPO services, you're almost certain to benefit from working with a BPO marketing consultant. A few niches I routinely serve within the industry are outlined below.
On-Site
The challenge with marketing your on-site firm is that your prospective clients don't always realize this is the service that will meet their needs. You'll need to catch potential customers when they're open to accepting solutions and then help them along their journey with educational materials. Unfortunately, many marketing firms don't realize this simple point, and everything they build on top of it, fails to deliver results. Given my experience with firms offering on-site BPO outsourcing services, I know how to attract your ideal client and guide them to that "aha!" moment in which they realize you're what they've needed all along.
On-Shore
Attracting new clients to your onshoring firm presents its own challenges. Many of your prospects will have previously explored or worked with offshoring firms but didn't have the best experience and are wary of outsourcing pitfalls. So we'll help them understand what sets your company apart and introduce them to value-added services, so they can get the custom fit they seek.
Near-Shore
Companies looking into near-shore outsourcing are often quite discerning too. They may be balancing their desire for quality with budgets or perhaps have had challenging experiences with offshoring. We'll dig into each prospect's pain points and show how your near-shore facility shines.
Off-Shore
Offshoring is a difficult market. It's densely saturated and you may be working with prospects who are apprehensive about quality and those on tight budgets. As a result, you'll need a comprehensive BPO marketing strategy that helps you stand out from the pack and carefully crafted funnels that carry your prospects through their journey and addresses all their concerns along the way.
BPO Digital Marketing Strategies
Because I specialize in marketing for BPO services, I leverage a variety of mediums that a traditional digital marketing agency or digital marketing team might. However, my proprietary techniques keep your marketing aligned with other core areas of your business so they deliver better results and ROI. A few areas that will be addressed in your BPO marketing strategy are outlined below.
Digital Marketing Services for BPO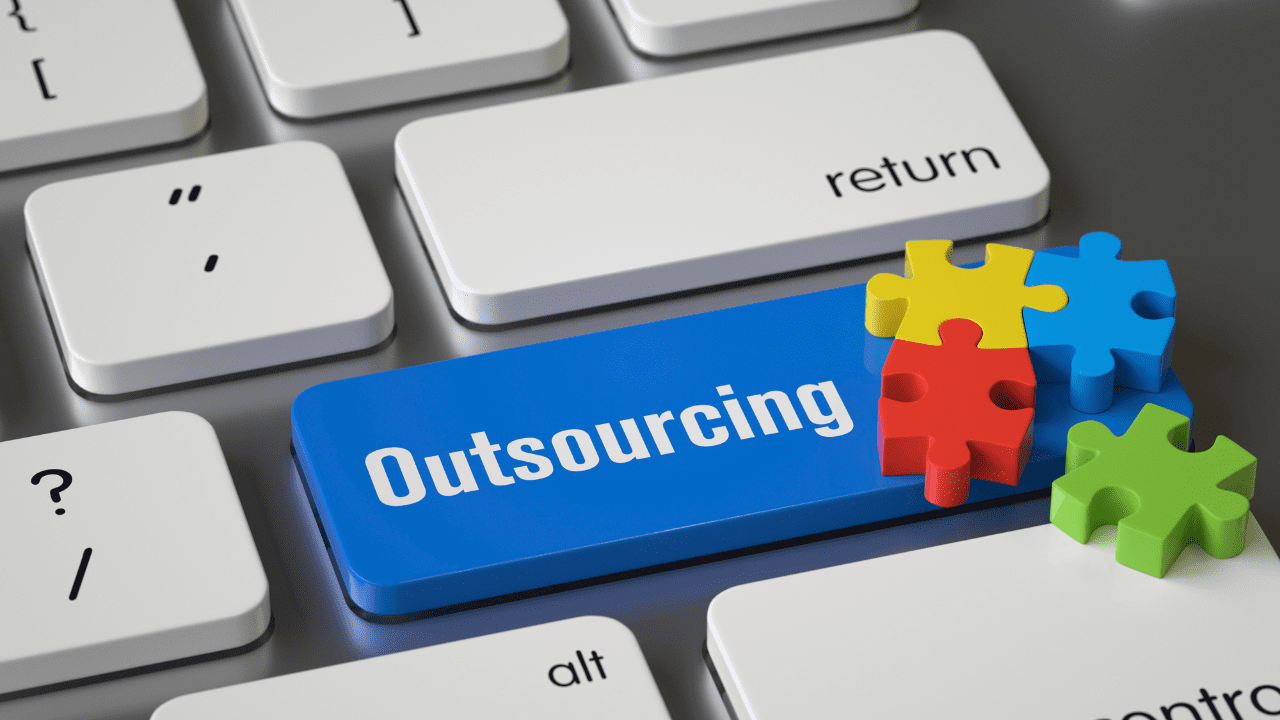 Search Engine Optimization (SEO)
Email Marketing (Direct Marketing)
Online Advertising and Pay Per Click (PPC)
Social Media Marketing (LinkedIn, Facebook, Twitter, Instagram etc.)
Content Marketing (Articles, Blogs, Case Studies, etc.)
Online Reputation Management
Conversion Optimization
Four Digital Marketing Tactics That BPO Firms Should Follow
In addition to the strategies mentioned above, your customized BPO marketing strategy will likely include coverage across the following four results-amplifying areas.
1. Influencer Marketing
Although celebrity endorsements usually come to mind when someone thinks of influencer marketing, it's typically handled on a macro scale these days. As a BPO firm, you may want to connect with influencers who have small but dedicated followings with your ideal client. 
2. Chatbot Marketing
Think of a chatbot as a sales or customer service rep who's available to help prospects 24/7. Your chatbot can be simple and just walk prospects through a series of questions that guide them to the information they want or to your lead generation form. It might also include AI and be able to understand queries and pitch appropriate services.
3. Marketing Automation
As an outsourcing firm, you no doubt know the value of automation. I'll find the right tools to help you collect and nurture more leads, onboard customers, and more so that your marketing budget goes further and operates more effectively.
4. Social Selling
Social selling is slightly different than social media marketing. With social selling, your brand shares helpful yet conversion-oriented content with your audience and sometimes within specialized groups.
Reasons to Hire a BPO Marketing Consultant
As a BPO marketing consultant, I can help your outsourcing company level up in many ways, depending on your goals. Contact me if you want to:
Improve your BPO digital marketing online presence.
Effectively manage your BPO digital marketing brand.
Improve your BPO digital marketing ROI.
Achieve measurable marketing results.
Improve your BPO marketing strategy.
Identify and target your ideal client with precision.
Disadvantages of Hiring a BPO Marketing Agency
Although it may sound like working with a BPO consultant and a digital marketing agency are the same thing, an agency will fall short in many ways.
Most agencies are generalists, whereas a consultant is more direct. You'll need to tap into specialized resources to achieve results. Because I specialize in BPO, I know which solutions work best under a variety of situations.
Most agencies have weak points. For example, you may hire someone who does a lot of pay-per-click ads, but the quality of their content or SEO isn't great. They're going to try to keep their SEO and content in-house anyway, and your results will suffer. I always make sure you have people with the right skill sets to make your marketing efforts more effective and polished.
Agencies are removed from your business, so they may not understand what makes your company, employees, and clients tick. Conversely, a consultant like myself will get to know you and work hands-on with your team.
Your Tailored BPO Digital Marketing Strategy
Rather than using a one-size-fits-all approach, I'll tailor my strategy to your goals and business needs. You'll also gain an advantage from my time-tested process. As we move forward, your process will follow the general flow outlined below.
Discovery/Consult
Your complimentary consultation will be the first step. We'll discuss your company's goals and opportunities, and I'll ask probing questions about how your outsourcing firm operates. You'll also be able to ask questions and get to know my philosophies a bit better.
Competitor Analysis
I keep a pulse on the BPO industry, so we'll be able to start with a bit of an advantage. However, I'll also take a look into some of your niche competitors, so we can capitalize on any opportunities they're missing.
Demographics and Personas
Think about who your customers are now. Even if you only have one core service, you likely have individuals who are motivated by different things and face unique challenges. So to make sure we're reaching them with content that speaks to their innermost thoughts, we'll create personas that share their traits.
Digital Marketing Roadmap
Your BPO marketing strategy will be deployed a bit at a time rather than all at once. This allows some time to optimize processes between deployments for better results, smooths the transition, and provides some revenue that can be applied to future marketing endeavors. Your final roadmap will likely include:
Talent Sourcing
Unlike an agency, I don't insist on working exclusively with a specific talent pool when it comes to marketing BPO services. For example, if you have someone on your team who has happy customers engaging on social media or is getting great engagement with blogs, I'm probably going to recommend you keep this person in place. If not, then I'll help you determine if it's better to keep the role under your roof or outsource it and then find someone with the right skills to fulfill the role. However, if you do decide to outsource, I will help you find the right team or individual with the necessary expertise to ensure successful marketing of BPO services.
Implementation
Again, your strategy will be implemented a little at a time, so you'll see incremental results as we move forward.
Results, Monitoring, and Building
Your results will get even better over time when campaigns are monitored and adapted to what your prospects and clients are responding to. As your audience continues to respond to the campaigns, I will monitor the analytics and adjust them accordingly, ensuring that you realize maximum ROI and the best possible results.
Schedule a Complimentary Consultation for Your BPO Company
Although I've worked with Fortune 100 companies and massive corporations, I prefer to help small and midsized BPO companies that are as passionate about transformation and results as I am. If you're ready to take your BPO marketing strategy to the next level, contact me for a complimentary consultation.