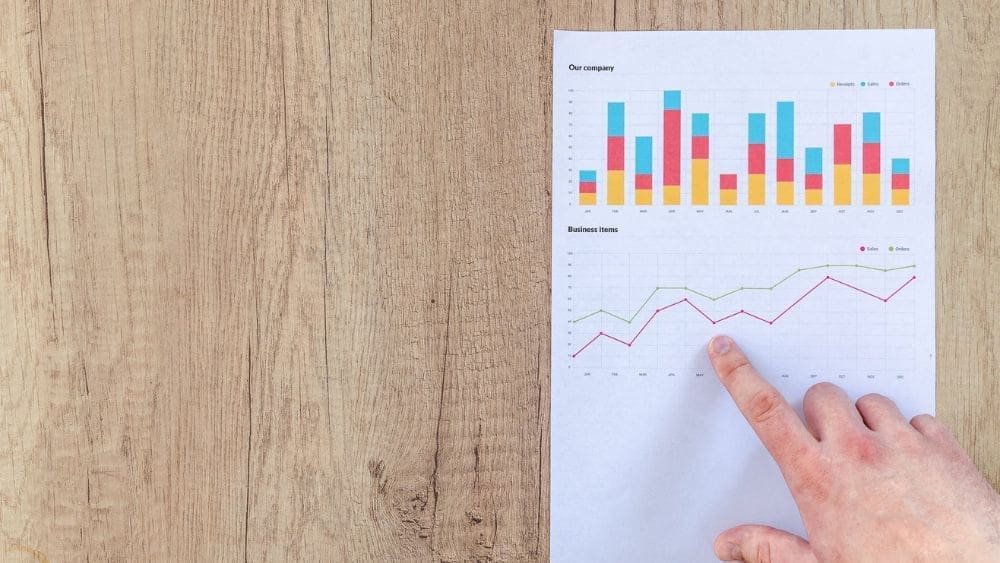 Believe it or not, the number of firms that self-identify as being data-driven is declining. In 2017, 37.1 percent of businesses said the phrase described them, according to Harvard Business Review, and by last year, just 31 percent concurred. While this is disappointing to hear, it does mean that those who create a culture of data within their businesses stand to gain a major competitive edge.
As someone who Google retained to educate their Partners, I'm a big believer in the power of digital marketing analytics. Ensuring the companies I work with effectively leverage the data at their disposal is one of the many things I address now as a business and digital marketing consultant too. However, organizations have a choice whether to hire someone to manage their marketing analytics in-house or outsource those digital marketing activities..
Below, I'll explore some of the tactics and trends involved that I consider when deciding whether it's best for a company to outsource this crucial role so it's easier for you to make an informed decision for your company.
Become Familiar with a Digital Marketing Analyst's Role Before You Decide
I previously explored essential metrics to measure your marketing success, which covers everything from lead progress ratios, landing page conversion rates, and organic traffic through social media marketing and the importance of utilizing platforms such as LinkedIn, Facebook, Twitter, and Instagram. A digital marketing analyst looks at metrics like these and more to identify the health of your existing digital marketing efforts and make recommendations based on their expertise to boost your marketing team's success and capabilities. Your analyst should also be present for discussions prior to kicking off a new marketing campaign to help determine which KPIs to measure and identify what to track throughout.
In some cases, your digital marketing analyst will take on more digital marketing management and project management duties too, such as identifying who your customers are, what types of things they'll purchase, and how much they'll pay.
Consider the Resources Necessary to Fulfill the Role
Skills
An understanding of your brand

An understanding of your market and audience(s)

An understanding of the company's objectives

Data analysis

Communication

Comfort with AI and automation
Tools
Historically, Google Analytics was the golden standard of web analytics. It's still incredibly powerful, but particularly as organizations move to the enterprise level, additional tools are brought in to examine data at a deeper level. As there are literally thousands of tools available, broad categories of tool types are outlined below.
Cross-channel attribution (tracking where a conversion initially came from)

Customer segmentation (dividing your audience into subgroups or finding new audiences)

Customer journey (follow individual customers from their first interaction through conversion)

Competitive analysis (evaluate the strengths and weaknesses of your competitors)

And more
Time
Getting the right tools in place makes a huge difference in the amount of time needed for your marketing operations. Research from Gartner indicates that tasks like data wrangling, integration, and formatting each take up more time than the actual analysis for a typical marketing analyst. With that in mind, a smaller company may not need a full-time employee for digital marketing analytics, but you'll need one or more full-time analytics pros as you grow.
Identify What Successful Digital Marketing Analytics Looks Like to Your Organization
Your analyst is the one providing you with metrics on all your other KPIs, so it can be a bit difficult to measure the success of these professionals. Rest assured, you can still measure their success, but not necessarily using the same types of KPIs you'd use in other areas.
KPIs
Attentiveness to regular reporting

Number of solutions involved in

Team use of insights provided

Comprehensive plans to acquire new data or deploy new analytics applications

Alignment of data initiatives with corporate strategy and business priorities
Making the Final Decision: Should You Outsource Digital Marketing Analytics or Keep it In-House?
For your digital marketing strategy, many people will suggest third-party outsourcing because a lot goes into getting good analytical insights, and it's not a core competency for most organizations. I tend to disagree with this philosophy simply because your analytics professional(s) must align with the business and all of its initiatives.
Unless your digital marketing analyst is kept in-house, it's very difficult to have a pulse on what's happening within the company. Yes, you will need to find someone who is well-qualified and trustworthy, and you will need to invest in good tools to ensure the job can be done well, but when you have these things in place, you'll get the information you need to be able to build marketing strategies to surpass the nearly 70 percent of businesses that are not data-driven.
Become a Data-Driven Company
Not sure how to get the right person and tools in place or how to leverage data in a way that will contribute to meaningful growth? As a digital marketing expert and business consultant, I help organizations address concerns like these every day. Contact me for a consultation.