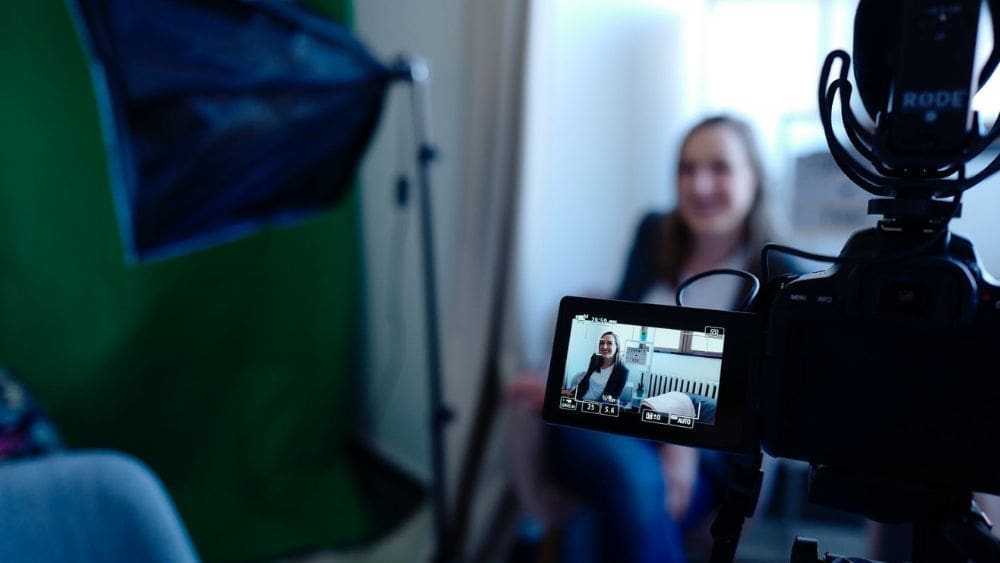 Video marketing is being leveraged by 85 percent of businesses, according to HubSpot, and nearly 60 percent of those not presently using video in their digital marketing efforts plan to do so within the next year. It increases engagement, keeps people on a page, and can boost the likelihood of a purchase by 64 percent, among other things.
With that in mind, if you're implementing your first video marketing campaign to cash in on these results or you're not currently getting the ROI you deserve, you might be wondering if it's better to outsource video marketing or keep it in-house. Below, I'll go over the pros and cons of outsourcing to a video production company, so it's easier to see what model will work best for your business.
Become Familiar with the Role of a Video Producer Before You Decide
To be fair, video production tools are now a dime a dozen. You can use free online editors and whip up something simple in under an hour, even if you have no previous video creation skills and aren't necessarily technologically inclined.
The more you're willing to spend on a video editing or production tool, the more features you can unlock and the more polished your finished piece will look. But, there's a lot more involved in being a good producer than simply finding the right tools and knowing how to use them.
For starters, the producer needs to be familiar with the primary goal of the clip—to generate awareness, create engagement, or educate the audience. He or she also needs to have a firm grasp on the audience and what they'll respond to and be able to tailor the video content to the channel in which it's being distributed.
For example, people watching a video in a Facebook feed are going to be more engaged if it's short, and they can tell what's happening without sound. On a channel like YouTube, extended footage with sound is better. There are also considerations like the type of video—will you be filming real people or using animation? 
A good quality video producer explores all these areas and more to identify what will work best, blend the strategy with your branding and key messages, and monitor the results to ensure you're getting the mileage you deserve.
A few steps involved in the production process include:
Creating a video brief
Scriptwriting
Storyboarding
Scouting locations (if filming)
Production
Adding animations, motion graphics, music, and effects
Final editing
Consider the Resources Necessary to Fulfill the Role
Skills
Ability to write clear concise scripts (or bring your writer in on this)
An understanding of your branding and ability to consistently apply your standards
Ability to use a multitude of tools
An understanding of analytics and ability to adapt an approach to improve results (should work closely with your analytics team and digital marketing manager)
Familiarity with various channels such as email marketing, social media marketing channels, and best practices on each (YouTube videos, Facebook, Instagram, TikTok)
An understanding of SEO and web markups
Communication, both with the team and with the external audience
Tools
Production tools
Editing tools
Filming equipment (cameras, microphones, lights, props)
Collaboration software
Analytics tracking
Time
The time involved will vary greatly depending on the video length, the number of videos you schedule to release, and the style of video. Skill, access to tools, and other factors will impact the time investment as well. All steps considered, it typically takes a professional team a minimum of two weeks to work through the process of creating a one or two-minute video. However, it's not uncommon for a more advanced production to take two months or more.
While you can, in theory, pass this task off to another member of your video content marketing team and give them a window of time to produce something, it won't have the same polish or produce the same results as one that specialists create in the video production process who have the time and tools necessary to do the job right.
Identify What a Successful Video Marketing Strategy Looks Like to Your Organization
As mentioned earlier, there are three primary buckets videos fall into—brand awareness, engagement, and education. The KPIs will vary depending on what your overall goals are. A few examples are highlighted below.
KPIs
Views
Plays
View-Through or Play-Through Rate
Click-Through Rate
Watch Time
Impressions
Channel Subscribers
Unique Viewers/ Users
Likes/ Shares
Conversion Rate
Making the Final Decision: Should You Outsource Your Marketing Video Production or Keep it In-House?
As you can see, the production of marketing videos is rarely handled by a single person. To do it well, a team of individuals, each with unique skills, comes together to create a quality piece. Moreover, each duty typically requires different tools.
It can be cost-prohibitive for an organization to purchase everything necessary, especially if the in-house team won't be producing several videos per week. With that in mind, it's usually better to outsource your video marketing. You'll likely save money overall and get better results through outsourced video marketing services.
Upgrade Your Digital Marketing Strategy
As a business and digital marketing consultant, I bring business goals and marketing strategies into alignment for my clients every day. I help answer the hard questions, like what types of videos to create, such as explainer videos or educational videos, how many custom videos you should be producing, and where to place them to maximize your ROI.
I also shore up digital marketing teams, drawing upon in-house and outsourced talent to create the optimal structure. If you're not sure how to move forward with your high-quality video production or are stuck on any aspect of digital marketing, contact me for a consultation.