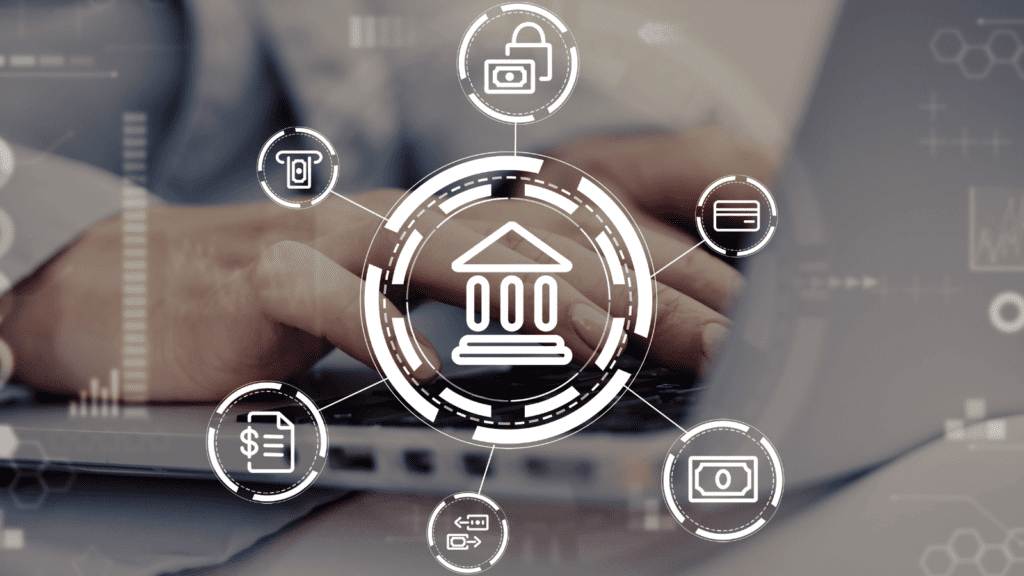 Exploring your financial services marketing options? You're not alone. Prospective customers will soon be spending as much as 80 percent of their buying journey in digital channels per Gartner research, and those in the financial services industry are well poised to meet them there. As someone with extensive expertise in digital marketing for financial services, I've been helping companies adapt to the changing times and build thriving companies for decades. I welcome the opportunity to help your financial services company level up too.
Financial Services Companies That Benefit from Working with a Digital Marketing Consultant
Most financial services companies can benefit from working with a digital marketing consultant. However, if you operate one of the following financial institutions, getting insights from an outside perspective may prove invaluable.
Banks
Smaller banks and credit unions face multiple challenges, from competing against large corporations through identifying which customers are most likely to sign up for specific services and reaching them with messaging that resonates. As an experienced consultant that has helped Fortune 100 companies dominate their market, I can help your bank stand out and ensure you're maximizing ROI too.
Factoring Companies
One of the major issues factoring companies face is that their ideal clients don't always know their service exists or how it benefits them over other funding options. With this in mind, I typically find that factoring companies grow best by expanding their focal audience and educating business owners who aren't necessarily looking for invoice factoring, but may be looking for funding or want to address other issues that factoring solves.
Insurance Companies
The internet and mobile device apps have given rise to a whole new insurance sales process. No more are customers calling insurance companies for a lengthy quote process—they're answering a few questions online to get a quick quote and making the jump faster than ever. Because my experience includes educating Google Partners, I can help ensure your insurance company attracts leads that are ready to take action and boost conversions in a cost-effective way.
Financial Advisors
If you're sourcing leads from large advisory networks, you know all too well how expensive that can be. I help financial advisory firms build brand awareness and become established as an authority, so prospects develop trust organically and leads can be captured for a fraction of the cost of other channels.
Financial Services Digital Marketing Strategies
Though an independent business and marketing consultant, I work with all the digital marketing strategies a traditional digital marketing agency might and apply proprietary techniques to improve the effectiveness of my initiatives. A few approaches that are typically included in my marketing plans are outlined below. 
Digital Marketing for Financial Services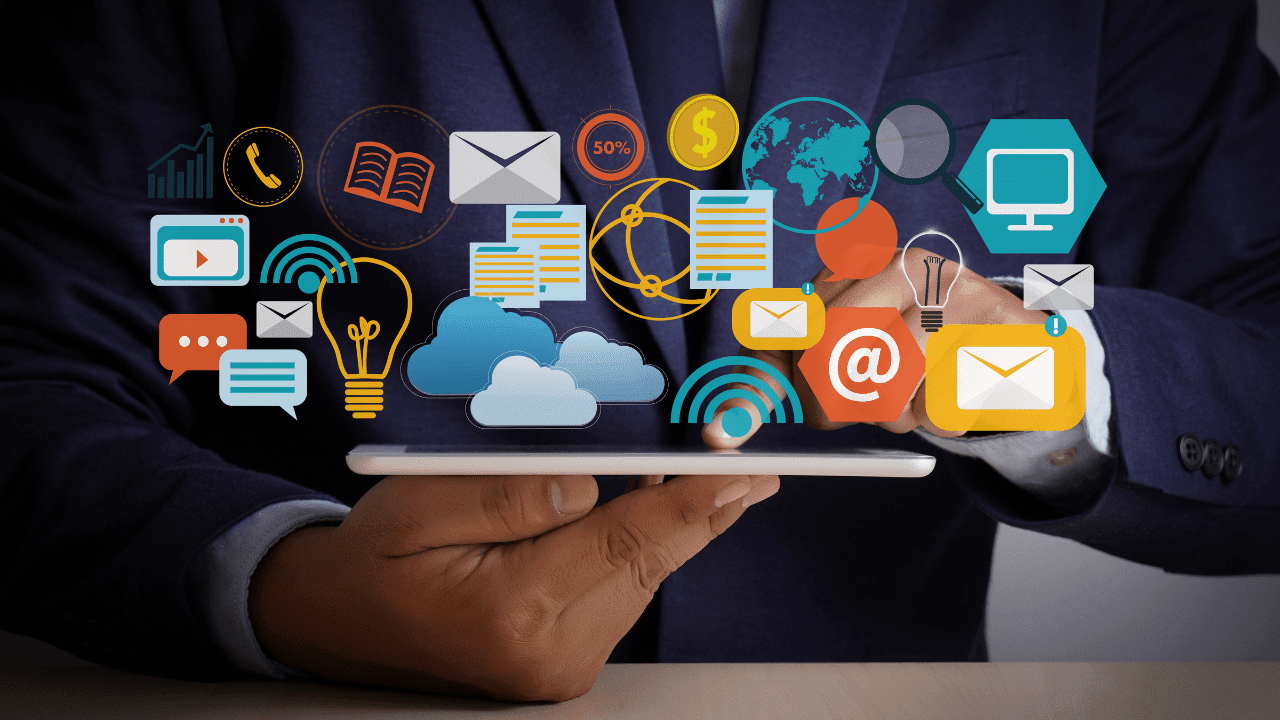 Search Engine Optimization (SEO)
Email Marketing
Online Advertising and Pay Per Click Ads (PPC)
Social Media Marketing (Instagram, Facebook, LinkedIn, Twitter etc.)
Content Marketing (Blog, Articles, Case Studies, etc.)
Online Reputation Management
Conversion Optimization
Four Digital Marketing Tactics Financial Services Businesses Should Apply
If you're trying to attract new customers or increase engagement, include the following four tactics in your strategy.
1. Influencer Marketing
People often think of influencer marketing as getting celebrities to endorse your brand. While that may be true some of the time, modern influencer marketing is often done on a macro scale. For example, if you run a factoring company and want to attract truckers, you may want to work with a podcaster or YouTuber that covers general tips for truckers.
2. Chatbot Marketing
The use of chatbots in financial marketing is often overlooked, but they can be hugely beneficial. Some businesses use chatbots with AI to engage with prospective customers and pitch services, while others simply walk customers through their options based on a list of predetermined responses.
3. Marketing Automation
There are many applications for marketing automation. Most notably, it's great for collecting leads, nurturing leads, and onboarding new customers.
4. Social Selling
Social selling is less about selling and more about developing relationships. When you engage in social selling, you're generally sharing helpful conversion-oriented content to create lasting connections with people who could benefit from your products or services.
Reasons to Hire a Digital Marketing Strategist for Financial Services
As an online marketing specialist, I can help your financial services company excel in lots of ways. Depending on your goals, you can:
Improve your financial services digital marketing online presence.
Effectively manage your financial services digital marketing brand.
Improve your digital marketing for financial services ROI.
Get measurable financial services digital marketing results.
Identify your high-value clients in the financial services industry.
Tap into a one-stop digital marketing consulting for businesses in the financial services industry.
Disadvantages of Hiring a Financial Services Marketing Agency
Although it may sound like working with a consultant and hiring a financial services marketing agency are the same, the process and results are night and day.
To achieve results, you'll need to work with specialized resources. Most agencies are generalists.
High-quality marketing draws on a variety of skillsets. Even agencies that are highly proficient in one area usually lack in another, but they still try to keep all the work in-house anyway.
It's best to keep the marketing control at the heart of the business—with people who know your clients and business. Agencies will always have distance and may not make decisions that honor your philosophies.
Your Tailored Marketing Strategy for Financial Services
When I begin digital marketing for financial services companies, I tailor my approach to the business and its needs. However, each plan is built around the same pillars as follows.
Discovery/Consult
The first step is always a complimentary consultation. I'll discuss your company and goals with you to identify areas of opportunity and give you the chance to get to know me and my philosophies a bit better.
Competitor Analysis
When you're ready to move forward, I'll start digging into your competitors. Although we won't dwell on their processes too much, it's helpful to learn what they're doing to ensure we capitalize on any opportunities they're missing.
Demographics and Personas
Next, we'll explore who your current and ideal customers are, then develop personas around them. These personas will make it easier to create content that speaks to your audience as we move forward.
Digital Marketing Roadmap
Rather than deploying a comprehensive financial services marketing plan all at once, we'll roll it out a little at a time. This ensures a smoother transition and better resource allocation, plus allows your company to roll some of your new revenue into future marketing endeavors. Your complete roadmap will likely include:
Talent Sourcing
While many agencies specializing in digital marketing for financial services companies will insist on outsourcing your marketing team, I prefer a tempered approach. For example, if you already have a blogger on staff who knows the medium well and can write equally well for search engines and people, I will likely recommend that you keep this person in their current position. If not, then we'll explore whether it makes more sense to bring someone on or if it's better to outsource the role.
We'll go through each of the duties and jobs outlined in your roadmap and perform the same evaluation. Chances are, you'll have a team that's a mix of in-house and outsourced talent in the end, as it's often cost-prohibitive and less effective to have professionals like developers and SEO specialists as part of your in-house team. 
Implementation
With the roadmap complete and the right people in place, we'll begin deploying your strategy. Bear in mind, certain aspects, like PPC advertising campaigns, will begin producing results before areas like SEO, so you'll see incremental results as we move forward.
Results, Monitoring, and Building
What happens after implementation is equally as important as what happens beforehand. I'll keep tabs on your results and make refinements to improve your results even more over time.
Schedule a Complimentary Consultation for Your Financial Services Business
Although my experience in the financial services industry extends through multinational corporations, I prefer to work with small and midsized companies that are as eager to produce results as I am. If this sounds like you, let's talk. Contact me for a complimentary consultation.