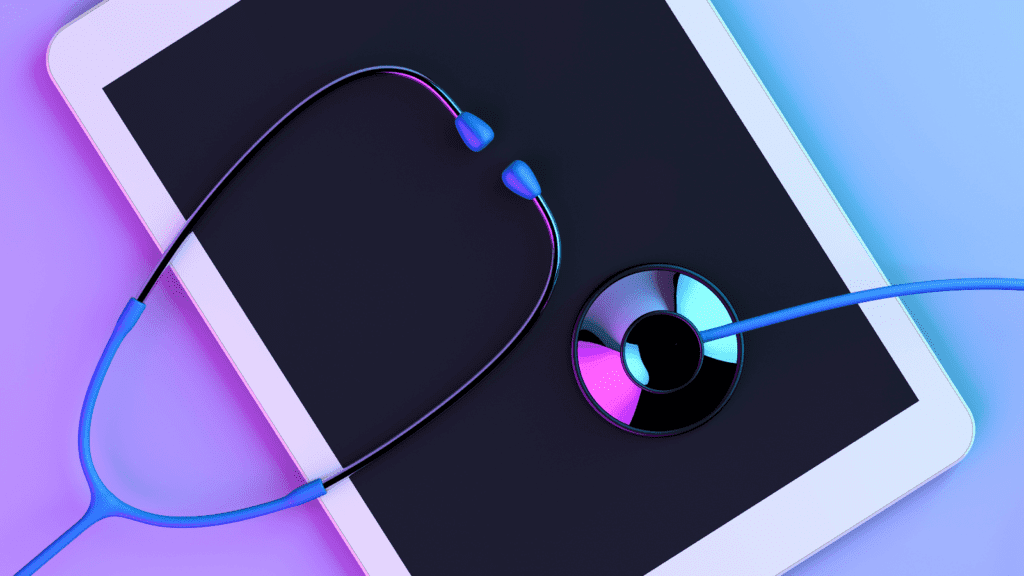 Healthcare digital marketing has come a long way. Eight in ten prospective patients now begin quests for new healthcare providers on search engines like Google, Yahoo, and Bing, according to Pew Research. However, mastering these platforms with effective SEO is only one component of getting new patients through your door. In my role as a business and digital marketing consultant, I have supported the healthcare industry for decades. As a healthcare marketing consultant, my focus is on improving your online presence so that you not only get noticed but also build trust and cultivate lifelong relationships.
Healthcare Companies That Benefit from Healthcare Marketing Consulting
Most healthcare companies can benefit from working with a healthcare marketing consultant that specializes in business development and digital marketing services. However, if you operate in one of the niches outlined below, you're likely to see above-average results.
Pharmaceuticals
Barriers to entry and market saturation can make it seem all but impossible for breakthrough companies to thrive. But, what few realize is that pharmaceutical companies often spend twice as much on marketing as they do on research and development, according to BBC research. Therefore, effective branding and online advertising are key to building successful brands and products.
Hospitals
It's easy to think patients will simply select the closest hospital to them and go, but nothing could be farther from the truth. We know that 84 percent are researching hospitals on the internet and offline, thanks to Google. We also know that search drives three times more visitors to hospital sites than non-search visitors and that 44 percent of patients who research hospitals on a mobile device schedule an appointment. So your SEO and search results ranking, among other things, are crucial.
Skincare
In addition to SEO, blog posts that educate prospective clients and having a strong pay-per-click (PPC) strategy with dedicated landing pages are key for skincare specialists. They want to see demonstrated expertise as well as before and after images of real patients you've treated before scheduling their first appointment.
Dental Clinics
Dentists face many of the same challenges as physicians. Potential patients need to be able to find your clinic easily. However, similar to skincare specialists, they want to see examples of the care you provide and need to get to know the dentist before booking. They're also looking for self-service options, such as online booking, virtual smile consults, and digital paperwork. As part of maintaining patients' recall schedules, you'll need to leverage social media platforms and email to develop engagement.
Healthcare Digital Marketing Strategies
Though an independent healthcare marketing consultant, I work across all the areas digital marketing agencies do. However, I also apply proprietary techniques that have been proven effective—even with Fortune 100 companies—to give your healthcare company the edge it needs to succeed. A few approaches I routinely leverage are outlined below.
Digital Marketing for Healthcare Products and Services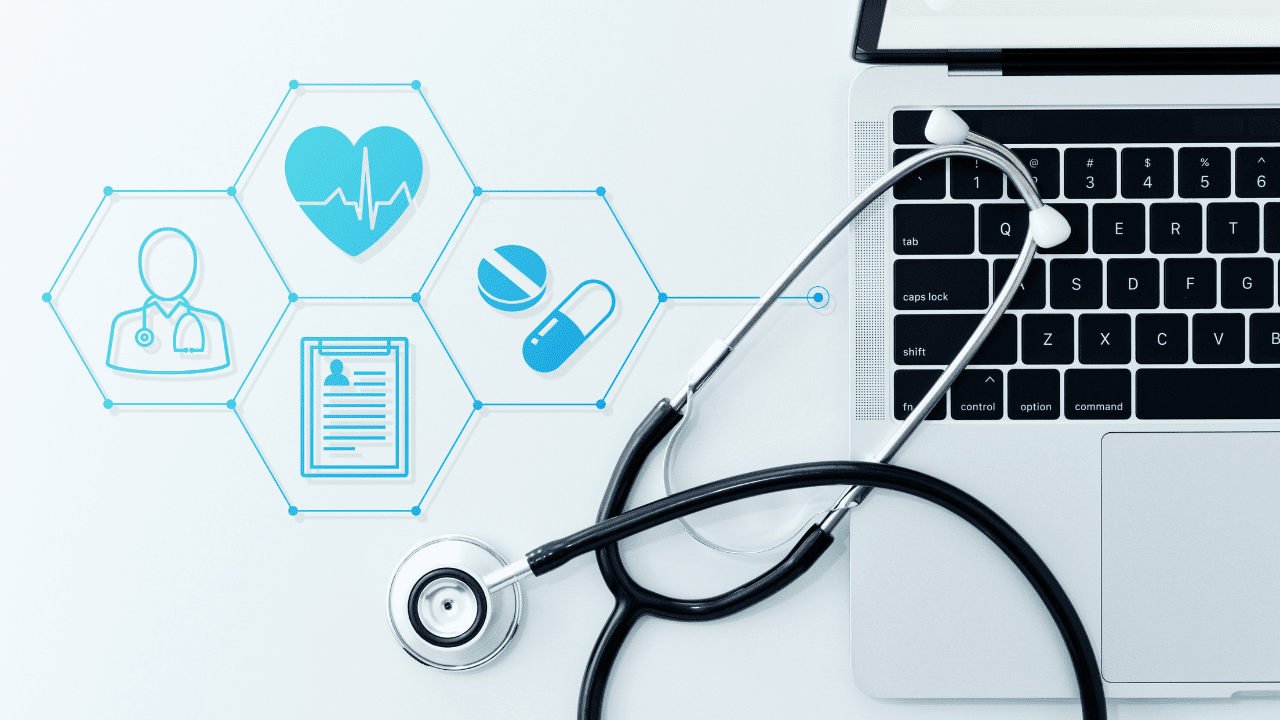 Search Engine Optimization (SEO)
Email Marketing
Online Advertising and Pay Per Click (PPC ads)
Social Media Marketing (Instagram, LinkedIn, Facebook etc.)
Content Marketing
Online Reputation Management
Conversion Optimization
Four Digital Marketing Tactics That Healthcare Should Follow
Oftentimes, digital marketing agencies overlook emerging techniques in favor of generic ads or stuffing keywords on your website. Conversely, I fuse proven techniques with digital marketing trends to get results for healthcare organizations. A few examples that may help your business are covered below.
1. Influencer Marketing
Historically, influencer marketing has been about partnering with a celebrity who has millions of followers. These days, it's more about marketing on a macro scale and finding an influencer with a smaller yet more devoted following in a niche related to yours. For example, if you're in the pharmaceuticals, skincare, or dental industry, you might partner with a YouTuber who specializes in beauty regimens. On the other hand, if you're marketing for a hospital, you may want to connect with "mommy bloggers" in your area or YouTubers in your community.
2. Chatbot Marketing
People across the board are gravitating toward self-service to get information without waiting for a customer service rep. Consider adding a chatbot to guide visitors to the right page on your website, pitch articles, or take down contact information for your sales team to follow up on later.
3. Marketing Automation
Automation options run the gamut, from triggering emails when prospects complete forms through nurturing leads and onboarding new customers. If you don't have an automation specialist on your team, the savings from efficiency alone can make it well worth bringing on a consultant just for this task.
4. Social Selling
Social selling on channels like Facebook and Twitter is often confused with content marketing or traditional sales. However, it's more about building relationships by sharing helpful content and engaging with people around topics related to your brand or products. By itself, it builds awareness and can increase conversions, plus it plays into your search engine optimization so that it can impact your rankings too. That makes social selling a necessity in any well-rounded healthcare digital marketing strategy.
Reasons to Hire a Digital Marketing Strategist for Healthcare Services
Many specialists you'll come across in the healthcare digital marketing realm can handle specific marketing tasks, but they're not true strategists. When you work with a strategist, you can:
Improve your healthcare digital marketing online presence.
Effectively manage your healthcare digital marketing brand.
Improve your healthcare digital marketing ROI.
Get measurable healthcare digital marketing results.
Identify your high-value clients in the healthcare industry.
Tap into one-stop digital marketing consulting for businesses in the healthcare industry.
Disadvantages of Hiring a Healthcare Marketing Agency
Consultant. Strategist. Marketing agency. These terms are often used interchangeably, but they're quite different. Working with an agency is often very limiting and can limit marketing results for your healthcare company.
Most marketing agencies are accustomed to doing things a specific way and leverage general-purpose resources.  To advance in the healthcare industry, you'll need specialized resources.
Most healthcare marketing agencies are generalists. They may excel in one area like pay-per-click ads or social media management but lack in an area such as branding or SEO. Sadly, they still try to keep all work in-house, which means your marketing doesn't get the expertise it deserves across the board.
Agencies tend to be removed, so the philosophies you've developed and that have made your business what it is today are often overlooked. Your marketing should be addressed by someone who knows your clients and your business, so all marketing strategies feel like a natural extension of what you have built.
Get a Tailored Process for Your Healthcare Digital Marketing Strategy
As a healthcare digital marketing consultant, I tailor the strategy to meet each company's unique goals and needs. However, I follow the same proven process each time to increase effectiveness. A typical marketing strategy includes steps outlined below.
Discovery/Consult
I begin every project with a complimentary consult and discovery session. It allows me to ask probing questions about your business, goals, and philosophies, so I can identify the best way to help. Of course, you'll also be able to get to know me a bit better and ask questions too.
Competitor Analysis
Once you've decided to move forward, a competitor analysis will be the first area I address. Although your competitors won't become the focus of our strategy, knowing what they're doing will ensure we capitalize on the opportunities they're missing.
Demographics and Personas
Older healthcare marketing strategies focused on target audiences. For example, you may want to reach college-educated women in their 30s or 40s if you're promoting cosmetic dental services. A persona involves developing an actual person who might fit into that demographic. The woman would have a name, job, hopes, and concerns outlined. The creation of personas makes it easy to craft content that speaks to your audience and zero in your targeting to improve your ROI. Each marketing campaign will be built to meet the needs of a persona.
Digital Marketing Roadmap
A comprehensive roadmap that draws on proven methodology comes next. Your detailed roadmap will likely include a variety of mediums, including:
Talent Sourcing 
Talent sourcing is another area that sets me apart from other consultants and agencies. Many have an all-or-nothing approach. A marketing agency will likely want all your mediums managed by their in-house team. Many consultants will want to outsource everything. Because of my business background, I find it's typically better to approach talent sourcing in a hybrid way. For example, social media management requires rapid-fire responses from someone who has a pulse on what's happening internally. I'll generally recommend that this position be maintained or created on your in-house marketing team. We'll do a deep dive to explore the skill set of your current team and only outsource when doing so will improve results. 
Implementation                       
Roadmaps and strategies are implemented one area at a time. This allows us to finetune areas for peak effectiveness as we go and starts creating additional revenue that can be funneled back into marketing.
Results, Monitoring, and Building
Your results will get better over time with monitoring and analysis. I'll keep an eye on how things are performing to ensure you're always getting the best results and ROI possible.
Schedule a Complimentary Consultation for Your Healthcare Business
Although I have experience helping multinational and Fortune 100 companies grow, I prefer to work with small and midsized businesses in the healthcare industry that are as passionate and eager to produce results as I am. If this sounds like you, let's talk. Contact me for a complimentary consultation.