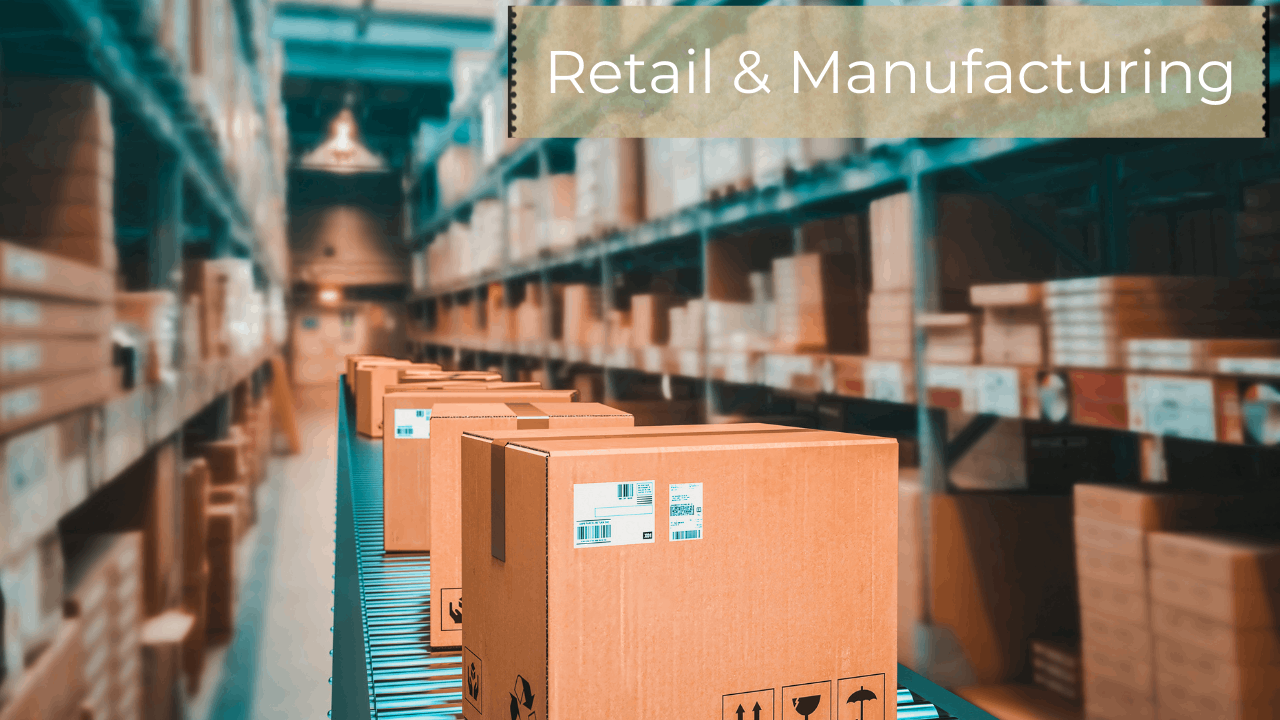 Digital marketing for retail and manufacturing companies is constantly evolving. Just 11 percent of consumers are considered online-only shoppers now, and only 12 percent are completely online, per Google research. Modern consumers are all about the omnichannel experience and have an average of 2.8 touchpoints before making purchases, according to the search engine. Retailers and manufacturers have picked up on this in a big way. Even e-commerce stores are developing physical footprints in the form of pop-up shops these days. Yet, finding the right technology to create a cohesive experience for shoppers, and identifying which data will maximize returns and how to track it, continues to elude many businesses in the industry. And, as Google constantly updates its offerings to give retailers more visibility, while newer trends like livestream selling and social commerce come into play, it's becoming increasingly difficult for retail and manufacturing businesses to decide where to apply their marketing budgets to get the best ROI. I've been following these developments as a retail marketing consultant for decades. If you're struggling to create a cohesive customer experience, aren't sure which platforms and channels to leverage, or simply aren't getting the ROI you deserve from your digital marketing initiatives, I can help.
Retail and Manufacturing Companies That Benefit From Working with a Retail Marketing Consultant
Most retail and manufacturing businesses will benefit from working with a specialized digital marketing consultant. However, the insight provided will prove invaluable if your business fits within one of the following branches.
Retail
Retail marketing isn't just about getting  potential customers through the door. More than 40 percent of shoppers actually search for information online while they're in your store, according to Google. They're looking for product info, reviews, cost comparisons, and more. Although most use search engines for their research, 46 percent visit the retailer's site or app. That means brick-and-mortar stores must have a digital presence that complements the physical experience to maximize sales. You'll also want to ensure your mobile experience is flawless since the majority do research via smartphones. Yet, nearly 50 percent of brands say unifying online in-store data and operations is their biggest challenge, according to a joint study by Forrester and Shopify. A consultant who evaluates your business and digital marketing strategy holistically will help you address this.
Manufacturers
Google's research about in-store shoppers searching online revealed an interesting discovery: consumers visit manufacturers' sites before they make an in-person purchase too. Oftentimes, they're looking for photos of the product or more info and product specs. That means you have a huge opportunity to develop a direct relationship with consumers and strengthen your brand. But, expecting a website to perform double duty and cater to both B2B and B2C markets can be a serious challenge. You want to ensure your resellers and end-consumers are receiving the right information for their needs. This requires a level of skill not seen with traditional marketers. Account-based marketing may be essential to improve your product placement too. Given that it's a newer concept, you may have trouble finding marketers who understand your niche and how to reach the right person within various companies to expand your reach unless you work with a specialist.
Department Stores
Department stores deal with many of the same challenges others do, such as data and privacy concerns, as well as creating a streamlined omnichannel experience. However, you may have a leg up when it comes to experiential marketing and hosting in-store events and activities. Getting the press these types of things require to ensure success means you'll want a pro overseeing it all and making sure your team is working together to maximize impact.
Discount Stores
Discount stores are notoriously underrepresented online, but when local customers find you via search and receive helpful information, three in four are more likely to visit your brick-and-mortar store per Google. In other words, you need a strong organic presence to succeed. Blending initiatives like pay-per-click ads in a cost-effective way is also essential to long-term growth. A seasoned consultant who understands your market will help you stretch your marketing dollars further.
eCommerce
With Goliaths like Amazon around, it's hard for e-commerce shops to break through organically. However, if you structure your product data properly, you'll start to appear in more searches. A strong ad strategy will help you attract potential customers too. Once visitors land on your site, it's essential to break through their objections. For example, one-third of customers don't trust online-only stores, per Morning Consult. You'll set customers at ease by showcasing reviews and testimonials and highlighting your policies so they make a purchase. Other pain points such as shipping must also be addressed. It's best to work with someone who understands consumer behavior in these situations because they'll consider a variety of barriers and objections while designing your marketing strategy to ensure you're more successful right away.
Furniture Stores
Whereas Facebook and Twitter may be fine for some brands, furniture stores can develop huge followings on visual social media platforms like Instagram and Pinterest. While you can use your profiles to showcase promotions from time to time, you'll get more engagement if you're giving your audience design inspiration or showcasing the latest arrivals. Of course, you'll also want to blend this with a strong organic presence, ads, and other strategies. Many traditional marketers won't catch the distinction between visual brands like yours and will follow traditional marketing tactics. Although they can work, you'll wind up spending more and getting a lower ROI than you otherwise would have. A seasoned consultant will develop the right mix based on your offerings and audience.
Digital Marketing Strategies for Retail and Manufacturing Companies
I leverage a variety of traditional strategies and proprietary techniques in my work as a digital marketing consultant. A few areas I routinely address are outlined below.
Digital Marketing for Retail and Manufacturing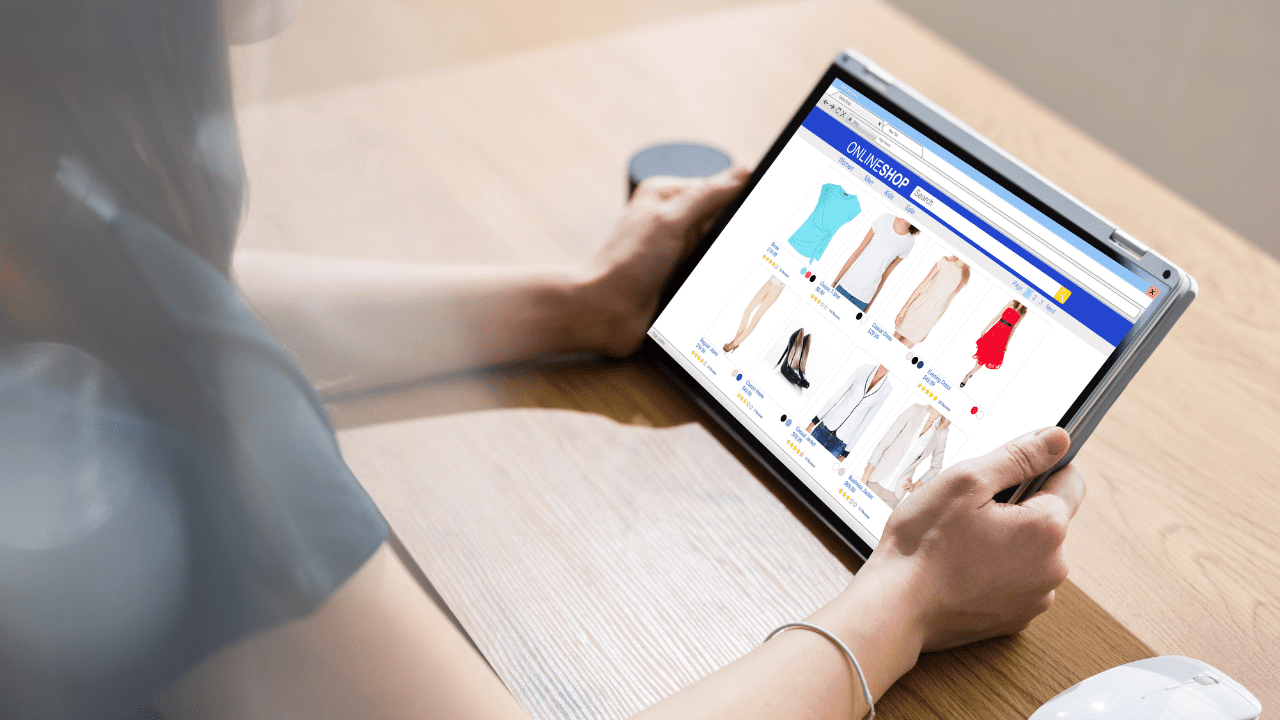 Search Engine Optimization (SEO)

Lead Recovery

Pay-Per-Click (PPC)

Remarketing

Social Media Marketing and Social Commerce

Online Reputation Management

Conversion Optimization
Four Digital Marketing Tactics Retail and Manufacturing Businesses Should Apply
In addition to the strategies outlined above, retail and manufacturing businesses can amplify their digital marketing results by incorporating the following four tactics.
1. Influencer Marketing
There has been a massive shift in how influencer marketing is leveraged. Historically, the concept was all about bringing in a celebrity to promote retail brands or products. In recent years, there's been more of a movement to leverage micro-influencers—those with small, yet dedicated followings. The shift often gives brands better results in a cost-effective way. The more modern approach is livestream selling, which involves having your influencer sell your product while they're streaming on a platform like YouTube, Facebook, or Instagram. Eight in ten brands plan to maintain or increase their livestream selling investment over the next year, per Forrester and Shopify polls.
2. Chatbot Marketing
Businesses often see website chat services as no more than a customer service tool. Customers see them that way, too, citing 24-hour service, instant responses, and receiving answers to simple questions as to their favorite things about them per Drift. However, the fact that customers appreciate them and are happy to engage with them is the very reason they're such powerful digital marketing tools. They're an automated way to carry visitors through the sales funnel and convert them.
3. Email Marketing
Much can be done with email marketing in retail and manufacturing. Because email has one of the lowest costs overall and can deliver incredible ROI when working with clean lists and solid targeting, it should be leveraged for more than standard promotional emails. Newsletters to build relationships, abandoned cart reminders, remarketing messages, referral campaigns, and more can be used to build a comprehensive strategy.
4.  Content Marketing
Most people think of blogs when it comes to content marketing, and those will likely have a place in your strategy too, but highly visual industries such as retail and manufacturing can do incredibly well with photos and videos. Consider showing consumers how to use your products or inspire them with new ideas.
Reasons to Hire a Retail and Manufacturing Digital Marketing Strategist
As an online retail marketing consultant, I can help your retail or manufacturing company excel in lots of ways. Depending on your goals, you can:
Improve your retail and manufacturing digital marketing online presence.

Effectively manage your retail and manufacturing digital marketing brand.

Improve your retail and manufacturing digital marketing ROI.

Get measurable retail and manufacturing digital marketing results.

Identify your high-value clients in the retail and manufacturing industry.

Tap into one-stop digital marketing consulting for businesses in the retail and manufacturing industry.
Disadvantages of Hiring a Retail and Manufacturing Marketing Agency
Retail marketers offer lots of services under one roof, but it's not the same thing as working with a consultant. Agencies usually fall short for one or more of the following reasons.
Lack of Digital Marketing Expertise
Most agencies get their start in a specific area of digital marketing, such as web design or SEO, and then branch out. So, while they may offer something like ad management later, it's not really what they do or what they do well. As a consultant, I always ensure an expert is placed in each role.
Lack of Specialist Knowledge and Tools
Agencies don't always understand the retail and manufacturing industries, even if they say they specialize in them. It's not uncommon for an agency to build a Shopify store or run an ad campaign once and then refer to themselves as an industry specialist. Because of this, they often turn to generic tools that work in other industries. For example, they may not understand the nuances of different retail platforms, how to create a frictionless customer experiences, or what it takes to adhere to industry regulations. As a retail and manufacturing consultant, I bring a broad range of industry-specific knowledge and tools. It's an unstoppable combination when paired with specialists in each role.
Distance from the Heart of Your Business
Agencies work independently. They may connect with you from time to time, but they don't usually work alongside company and departmental heads for the betterment of the company. Sometimes they don't even take the time to understand your company culture, employees, or customers, let alone keep a constant pulse on the business. Conversely, I work very closely with the company, similar to the way an employee might. This ensures digital marketing initiatives are authentic, on-point, and support the company's goals.
Your Tailored Retail and Manufacturing Digital Marketing Strategy
Getting the right clients to your retail and manufacturing website is only one part of the equation. I craft tailored retail marketing and manufacturing strategies that help potential clients find you, develop brand awareness, increase trust, and build loyalty so you make the most of search traffic and visitors from other sources.
Discovery/Consult
The first step is always a complimentary consultation with me. It's a chance for you to get to know me and my philosophies a bit better. I'll also ask questions about your company's current position and goals to identify opportunities and how I can help.
Competitor Analysis
Competitors should not be the focus of your digital marketing strategy, but knowing what yours are doing can help us apply resources where they will have the most impact. Once you decide to move forward, this will be one of the first things we address.
Demographics and Personas
Understanding your customer demographics makes it easier to target those most likely to purchase from your company and identify those who will spend more. Personas dig a bit deeper and involve creating a fictional representation of a real customer so that the digital marketing team can "speak" to this person when crafting your campaigns. Because this enables the team to craft consistent messaging and boosts the effectiveness of digital marketing initiatives, it's something we'll address early too.
Digital Marketing Roadmap
It takes time to build a cohesive retail or manufacturing marketing strategy, so I'll create a roadmap of initiatives. By launching initiatives one at a time, each area gets the attention it deserves for full optimization, and you'll start generating revenue that can be rolled into future digital marketing endeavors. Your roadmap will likely include:
Talent Sourcing
I believe that each role should be held by the best person for the job. In some cases, that means continuing to leverage in-house talent you already have and making sure they have the training and tools to succeed—something you often cannot do when you work with an agency. When existing talent is not a viable solution, I'll make sure you have a qualified individual in each role so your initiatives are more successful and ROI is better.
Implementation
Your strategy will be deployed a little at a time based on the roadmap set earlier, so each initiative has ample time for optimization, and each launch builds upon the last.
Results, Monitoring, and Building
Digital marketing should never be a set-it-and-forget-it thing. Consumer behavior and tech changes over time. Plus, constant testing paves the way for improved results. I'll keep watch on your analytics and continue to finetune campaigns so you always get the best possible results and ROI.
Schedule a Complimentary Consultation for Your Retail and Manufacturing Business
Although I've helped multinational corporations and Fortune 100 companies reach new heights, my methodology works for any business that's eager to grow, and I prefer to work with SMEs that are as passionate about creating transformative results as I am. If this sounds like you, please contact me for a complimentary consultation to find out more about retail marketing and manufacturing marketing strategies.