Whether you run a B2C company, focus on B2B, or dip into both sides, there's no denying transportation marketing has gone digital. Around 80 percent of sales interactions will soon be handled online, per Gartner, with about one-third of customers preferring a seller-free sales experience. That means your marketing plans must outline how to attract potential customers and carry them through the sales process in a single seamless experience. As a digital marketing consultant with a background in business and decades of experience serving the transportation industry, I can unify your sales and marketing processes and bring them into alignment with your business goals. As a result, your transportation business will develop the foothold it deserves, and you'll see your marketing ROI skyrocket too.
Businesses within the Transportation Industry That Benefit from Working with a Digital Marketing Consultant
Most companies can benefit from a cohesive digital marketing plan created and implemented by a specialist. However, if you operate a business within one of the following niches, working with an experienced professional is essential.
Auto Service
While the number of registered vehicles in the United States has climbed to more than 276 million in recent years, per Statista, the overall number of maintenance and repair businesses has largely held steady at just over 8,000, according to IBISWorld. There are plenty of new customers and vehicles to service, but as a small or midsize auto service provider, it's difficult to get noticed with so many longstanding players in the game. A mindful auto service transportation digital advertising strategy addresses this by building trust with your audience and highlighting what makes your business unique. It also boosts the lifetime value of your current customers by encouraging them to keep up with regular maintenance, which is a boon for customer service too.
Car Dealers
Despite the increase in registered vehicles, there's only been a modest gain of one-half percent annually when it comes to new car dealers per IBISWorld. Effective auto dealer digital marketing can help your business get its share of the market with timely messages that catch people as they're evaluating their options, so they come to you when they're ready to make the purchase. If you're hoping to cash in on the trend of salesperson-free sales, your auto dealer internet marketing can be connected to a powerful conversion and checkout process as well—something most ordinary marketing companies will be ill-equipped to assist with.
Car Rentals
Most people think car rentals are a one-and-done process, that prospects decide they need a car and then check out the moment the conclusion is made. This is rarely the case. Whether someone is traveling for business or pleasure, there are typically multiple touchpoints in which the prospect is evaluating destinations, plotting itinerary, and identifying potential providers as well as searching for the best deal. The decision-making process can easily last weeks or months, which means even if you're top-of-mind at the start of the search, you may not be on the radar at all by the end. With that in mind, a digital marketing strategy for a car rental business needs to span all these touchpoints. It's a complex funnel to set up but can be a serious powerhouse delivering ROI and revenue once active.
Logistics Companies
Whether you help carriers find loads, shippers find carriers, are more hands-on with cargo or work in another area of logistics, your digital marketing tactics will need to be adapted to suit. While many people say they work in digital logistic marketing, few actually get into the minute details of each niche, which makes all the difference in ensuring your messages reach the target audience and genuinely speak to their needs and pain points.
Transportation Marketing Strategies
Transportation companies need to leverage the right digital marketing strategies to be seen and heard in today's crowded market. One tactic I routinely use is search engine optimization or SEO.
SEO Marketing for the Transportation Industry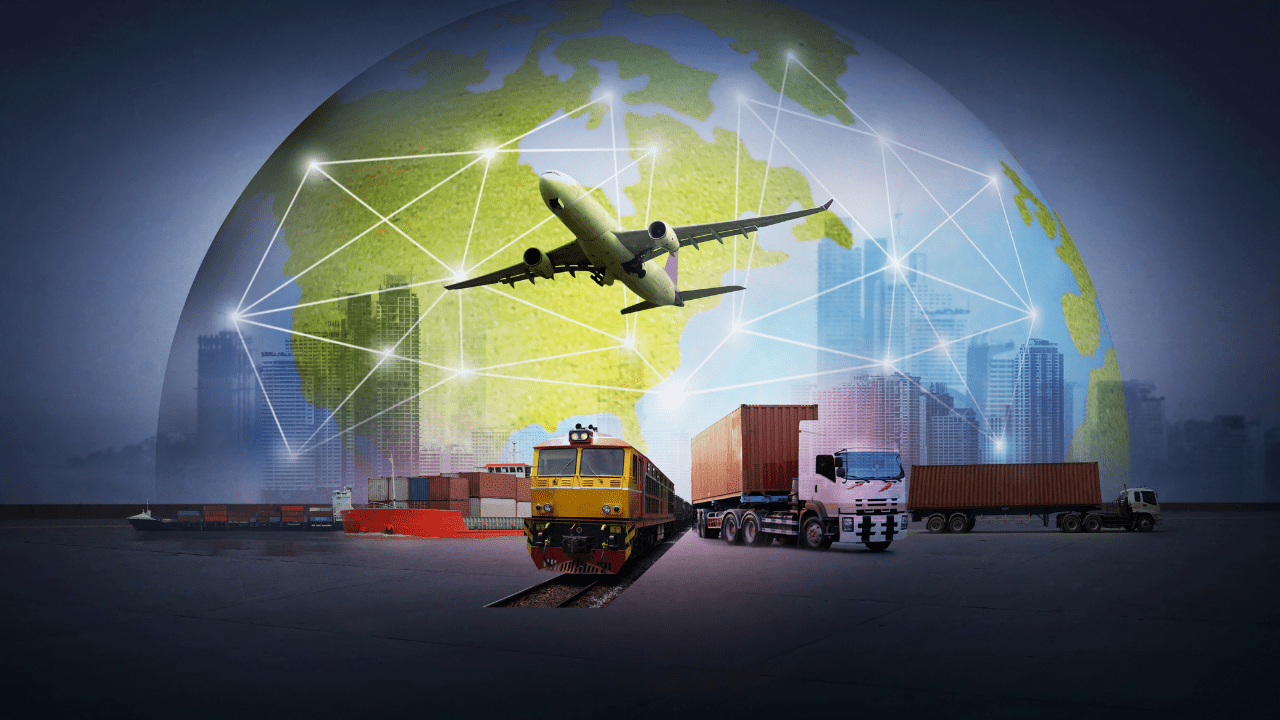 In the old days of SEO, a marketer might simply throw some keywords on a webpage to get it to show up near the top of search engines. Nowadays, the algorithm is far more sophisticated. To have a site that ranks in Google Search and get more people to click through to your website, transportation companies must provide quality content and deliver on user expectations too. With that in mind, a few areas your transportation marketing strategy should address to be optimized for search engines and to complement SEO are highlighted below.
Four Digital Marketing Strategies the Transportation Industry Should Leverage
Of course, effective digital marketing spans beyond attracting people to your website. Transportation companies can also level up their digital marketing by applying these four strategies.
1.  Influencer Marketing
You don't need to get an A-list celebrity behind the wheel of one of your vehicles and driving around town to make influencer marketing work for your business. Modern influencer marketing starts at the macro-level by finding people with small but dedicated followings to share your brand messages.
2. Chatbot Marketing
What if someone walked into your showroom or called your business office and nobody was there to help them? That would be the end for most transportation companies. Yet, the same thing happens on websites. People visit and never get the help they need to don't submit their information for further follow-up. A well-built chatbot will field questions, plus help gather and nurture leads 24/7.
3. Email Marketing
Email marketing delivers serious ROI when campaigns are deployed properly by nurturing leads that haven't taken action to keep current customers close. That means creating landing pages to accompany campaigns and refining your copy over time to maximize opens and clicks.
4. Content Marketing
Many people think incorporating a blog on their site is nice but unnecessary. In reality, it's the cornerstone of content marketing, a tactic that will help your business attract more website visitors, nurture leads, convert, and build brand awareness. You can take your content marketing to a platform like LinkedIn to get more exposure and secure placement around the net to build a broad footprint. It's also important to think beyond blogs. For example, video production works well for many businesses, as do things like infographics and whitepapers.
Disadvantages of Hiring a Transportation Marketing Agency
If you've been exploring your transportation marketing options, you've probably come across a marketing agency or two that also claim to cater to the industry. However, working with an agency is not like working with a consultant. A few key differences are:
Agencies don't typically leverage specialized resources. For example, a marketing company may say they can help a broker but might not know anything about load boards. Without background knowledge of your industry, they'll miss resources that can make your marketing more effective and boost your ROI.
 Agencies are usually generalists or focus on one area. So, for example, you may find one who can build you a beautiful website, but they might not know how to get it to rank well, optimize it for conversions, or integrate features that can boost the effectiveness of your sales reps, like chatbots.
 Agencies are outsiders. They work with many companies at a distance, making it difficult for them to have a pulse on your company, core values, and goals.
Reasons to Hire a Digital Marketing Strategist for Your Transportation Business
Each transportation company I work with has unique goals. Some have their sights set on becoming a global brand, while others want to dominate with a specific demographic or simply develop a strong presence before a merger or acquisition. These things shape which approach is right for your business. As a digital marketing specialist and business consultant focused on the transportation industry, I can help you:
With a Digital Marketing Strategist, You'll Attract the Right Clients to Your Transportation Website
As an experienced digital marketing strategist serving the transportation industry, I'll help maximize your targeted website traffic through Google search and other traffic sources.
You'll Also Get a Tailored Transportation Digital Marketing Strategy
As a transportation digital marketing consultant, I'll also help you:
Build brand awareness.
Help potential clients find you.
Build loyalty and trust.
Schedule a Complimentary Consultation for Your Transportation Business
I've helped multinational and Fortune 100 companies scale their growth through digital marketing. Still, I prefer to work with small and midsized transportation businesses that are as eager to produce results as I am. If it sounds like your company could benefit from working with an experienced transportation marketing consultant, let's start with a one-on-one, no-obligation discussion about your business and goals. Contact me for a complimentary consultation.