It's time for technology, engineering, and telecom marketing to rise to meet modern challenges and speak to today's customers. For more than a decade, these industries have been facing major disruptors that challenge everything about the way business is done. Some have embraced digital transformation and taken leaps of faith as to which technologies will pave the path forward. Still, many industry giants have sat on the sidelines of innovation, waiting for answers. This has led to the formation of new breeds within the sector—asset-light carriers and lean startups. There has never been more competition, need for agility, or churn issues than there are today. As an experienced business and technology, engineering, and telecom marketing consultant focused on digital strategies, I can help your business address these challenges and develop the online footprint it deserves.
Industries That Benefit from Working with a Technology Marketing Consultant
Most businesses benefit from working with a digital marketing consultant, but when you're in a high-tech industry, clients expect your marketing and service to be just as cutting-edge as your products and services.
Telecom
Telecommunications companies are experiencing a market boom and are flocking to digital tools. More than two-thirds are already using digital marketing platforms to gain insights into their customers and position their brands more competitively, according to an Adobe survey, with respondents including fixed service providers, mobile service operators, mobile virtual network operators, and integrated fixed and mobile service providers across EMEA and North America. The right digital advertising technology will help keep your company lean and agile while boosting your bottom line too. An experienced partner will help your business develop a telecom marketing process that will attract new clients and keep them engaged through more personalized interactions, so they will become brand evangelists who spread the word.
Technology
What is the secret to marketing for tech companies? A technology marketing consultant who understands how to support extended sales cycles and present your offerings as innovative solutions as they are in order to expand while maximizing revenue.
Engineering
While most companies have a physical product people can see and experience, that isn't always true with engineering firms. As a result, you'll need to build trust and educate across an even longer sales cycle and meet your clients where they are. That's why specialized engineering marketing strategies are important. A seasoned consultant and industry specialist will get to know who your customers really are and tailor all your messaging to them in a jargon-free way that demonstrates your capabilities without overwhelming them.
Digital Marketing Strategies for Telecom, Technology, and Engineering
Over the years, I've developed proprietary techniques that allow me to help companies level up, whether they're startups or Fortune 100 companies. However, I also draw upon techniques commonly leveraged by digital marketing agencies as well. A few examples of traditional strategies I leverage are outlined below.
Digital Marketing for Telecom, Technology, and Engineering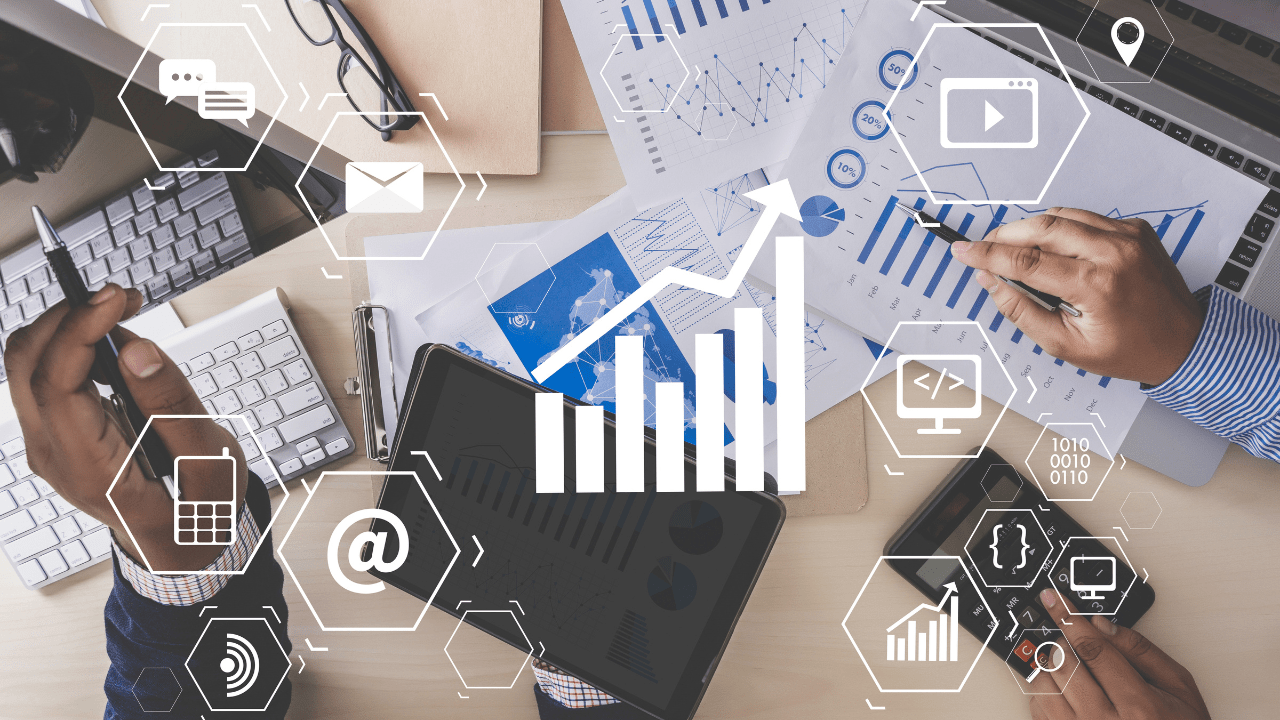 Search Engine Optimization (SEO – ranking better on Google, Bing, etc.)

Email Marketing

Online Advertising and Pay Per Click (PPC)

Social Media Marketing (LinkedIn, Twitter, Facebook, Instagram, etc.)

Content Marketing (Case Studies, Blogs, Articles, etc.)

Online Reputation Management

Conversion Optimization
Four Digital Marketing Tactics the Telecom, Technology, and Engineering Industries Should Leverage
In addition to leveraging traditional digital marketing strategies, it's important for engineering, technology, and telecom companies to make the most of emerging tech.
1. Influencer Marketing
The idea of bringing in an A-List celeb for advertising is nothing new, but modern influencer marketing bears little resemblance to this. Instead, savvy businesses work more with micro-influencers—individuals with smaller but more dedicated followings within the company's target audience.
2. Chatbot Marketing
Many people think of chatbot marketing as a way to bring in new customers or guide prospects through the sales funnel, but that's only part of the equation. However, chatbots can also be used as self-help portals and reduce customer service wait times for live reps, plus make it easier for your existing customers to get the help they need in real-time. All these things contribute to greater customer satisfaction and help reduce churn, especially if you're making these tools available on mobile (often the preferred device for today's consumers) to enhance the customer experience.
3. Marketing Automation
If you're running a tech-savvy business, you undoubtedly leverage automation in other areas to keep your company lean and agile. Your sales and marketing processes can be the same through marketing automation with internal processes that ensure prospects receive timely messages throughout their journey and technology such as CRMs that make managing and tracking prospects a breeze.
4. Social Selling
High-tech businesses cannot simply market their brands through social media advertising. Effective social media campaigns begin with meeting your prospects and customers where they already are and providing them with information they can use or share rather than a sales pitch. But, finding your audience, selecting your channels to maximize results, and tailoring your messaging isn't always easy without a specialist guiding the way.
Reasons to Hire a Digital Marketing Strategist for Your Products and Services
Marketers aren't always strategists. Many can carry out different marketing-related tasks, but they don't necessarily see the big picture. As a strategist focused on your industry, I can help you:
Improve your technology services digital marketing online presence.

Effectively manage your digital telecom brand.

Improve your professional online advertising telecom marketing ROI.

Ensure your telecom advertising results are measurable.

Identify high-value clients in the telecom industry and target them.

Provide telecom, technology, and engineering companies with a one-stop digital marketing consulting.
Disadvantages of Hiring a Marketing Agency
To seize advertising telecom, technology, or engineering opportunities, many businesses turn to traditional marketing agencies. However, working with an agency has drawbacks compared to working with a consultant, and they can dramatically impact the outcome of your business growth.
Most agencies work with one-size-fits-all tools, but to achieve results in a fast-paced and high-tech industry, you'll need specialized resources.

High-quality marketing requires well-developed skills in a variety of areas. Most agencies are generalists that perform work across all areas but lack the area-specific depth needed.

Agencies are removed from your firm, so they'll always be outsiders and may not share your vision and philosophies. It's important to keep your marketing aligned with the heart of your company and have it managed by a professional who knows your clients and business.
Your Tailored Digital Marketing Strategy
As a seasoned business and digital marketing consultant, I believe each marketing strategy I create should be as unique as the company I'm designing it for. My tested framework, as outlined below, serves as a general outline of the steps we'll take along the way.
Discovery/Consult
The initial step is always a complimentary consultation. This gives me a chance to learn about your company and goals, so I can identify areas of opportunity and ways I can help. During this session, you'll also get to know me and my philosophies a bit better.
Competitor Analysis
Once you decide you're ready to move forward, I'll perform research on your competitors, so we can capitalize on opportunities they're missing.
Demographics and Personas
Next, I'll take a deeper look into your current and ideal customers. I'll use the data to create personas that represent individuals you need to reach, so your future marketing efforts can be tailored to them and have more impact.
Digital Marketing Roadmap
Starting with a single marketing technique and layering in the others one at a time makes resource allocation easier and allows you to generate revenue, which you can then funnel into future marketing efforts. It also makes the rollouts smoother and allows me to focus on each area to ensure peak performance before moving on, so your efforts deliver more value. All this is plotted out in advance in a roadmap that allows everyone to see what's coming down the pipeline. A few things commonly included are:
Talent Sourcing
If you already have superstars on your team who excel in a specific area of digital marketing and have the time to dedicate to doing quality work, I'll usually recommend keeping them in place. However, if talent gaps emerge as we're moving through your roadmap, I'll make sure we get the right person for each role that needs to be filled.
Implementation
Again, the roadmap is implemented one stage at a time so that processes can be finetuned to boost results. Because churn, or the loss of customers, is a major issue in the telecom, technology, and engineering industries, it's important to address this first if it's been a problem for your business. We want to make sure we're keeping all those new customers you'll convert through your marketing efforts and boosting their lifetime value! When we're working on these areas, you won't see an uptick in new customers, but you should start to see greater longevity, improved loyalty signals, and possibly increased spending from your current customers, depending on the target goals we set.
Getting the Right Clients to Your Website
Drawing target prospects to your website will be an ongoing project that delivers incremental results. Some techniques, such as SEO, are slow-building or long-term missions that will help your website grab a progressively larger slice of search traffic as time goes by. To kickstart the process and move the needle more, I'll also implement strategies that bring people in through other traffic sources like pay-per-click ads.
Results, Monitoring, and Building
Digital marketing is never a set-it-and-forget-it affair. With careful monitoring, it's possible to spot slight differences in the success rates of different campaigns or variations in customer behavior. I'll keep a close eye on things to ensure you're seizing these opportunities and making the most of the latest trends so your results get even better over time.
Schedule a Complimentary Consultation for Your Telecom, Technology, or Engineering Business
Although I've worked with Fortune 100 companies and multinational corporations, I prefer to work with small and midsized companies that are as eager to get the ball rolling and produce results as I am. Telecom, technology, and engineering companies are typically great candidates for my consulting model because of their tenacity and the exponential growth we can achieve. Whether you're hoping to dominate the market, become a household name, or want to build a brand that attracts the attention of an acquisition-hungry industry giant, I can help. Contact me for a complimentary consultation.