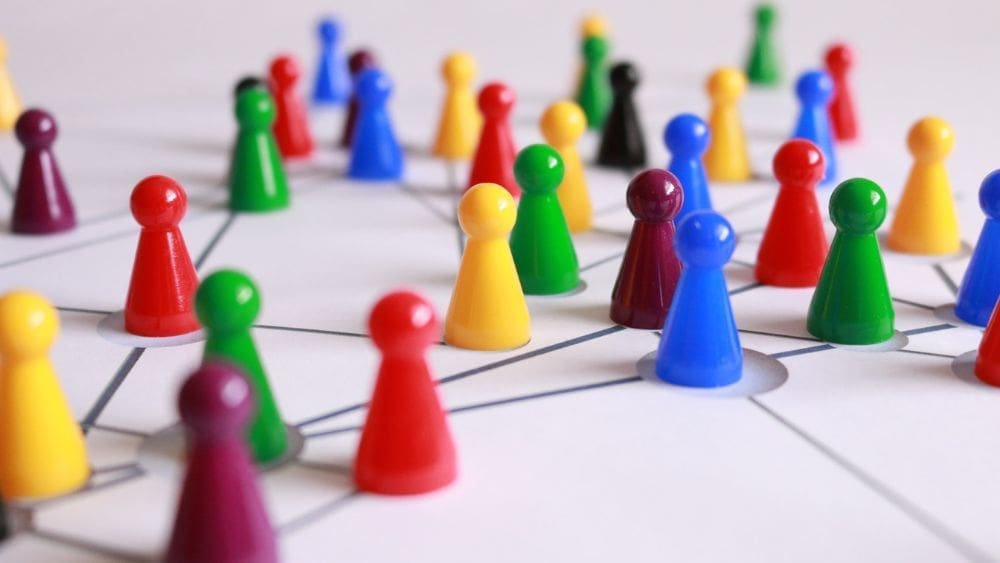 The decision to outsource your digital marketing or keep it in-house is undeniably one of the biggest mistakes you'll make. The success of your efforts, the growth of your company, and ROI are dependent on your next steps.
The problem is, most people who want to advise you have an agenda—to sell their outsourced digital marketing services, of course! But today, I want to flip that notion on its head for you. I don't think you have one decision to make.
As a business and digital marketing consultant, I believe you have several decisions to make. Each function or role within the digital marketing team should be considered on its own merit.
Moreover, I think the right answers will be different for each organization if you're really trying to support the business' unique needs and goals.
So, rather than provide you with a list of reasons why you should consider digital marketing outsourcing or even detailing the pros and cons, I'm going to teach you how to make an informed and strategic decision on your own on a case-by-case basis.
5 Questions That Will Tell You if Outsourcing a Digital Marketing Role is Best
Because my background is in business, I build digital marketing teams and strategies mindfully around an organization's needs and goals. You can do the same by asking yourself these five questions for each role you're considering filling in-house or outsourcing.
1) Does your in-house team have the required skills & expertise?
Become familiar with the role and the necessary capabilities someone must possess to be able to perform the duties associated with it. Better yet, start by creating a list of these skills. If your in-house team doesn't already have them, consider how big of a challenge it would be to find someone you're certain possesses them.
For example, you may be able to gauge whether someone can write or not, but do you have the background to assess whether an SEO writer can actually write for search engines?
If you can't judge with accuracy, you don't have in-house talent who can already fulfill the role, or you can't easily hire someone you're sure can perform for you, it's usually better to outsource.
The only caveat here is that sometimes you need an "insider" who understands what's happening within your organization on a daily basis. Before you settle on outsourcing as your solution, consider whether you need someone with a pulse on your company and, if so, if it's possible for an outsourced provider to have one.
2) Does your in-house team have access to the right tools and the ability to use them effectively?
Secondly, create a list of tools your employee will need if you keep the role in-house. Consider "tools" in a broad sense. An in-house writer, for example, will need a workstation and software. An in-house video production team will need that and perhaps recording equipment, props, editing software, and more.
You might be able to get a writer set up in-house but purchasing all the tools your in-house video production team will need is going to become costly fast. If you don't have the tools and purchasing them will be cost-prohibitive, it may be better to outsource to someone who already has them.
3) Does your in-house team have the time to effectively manage the role?
The next thing to consider is how much time it takes to perform the work well. Again, identifying how much time something takes may require research. For example, you may think someone on your team can tackle your email marketing.
That person may have the skills and you may already have tools on board. But, did you know the "average" email campaign takes 12 hours to plan and implement and most organizations run several per month? The time will add up and, if your internal hire doesn't have the bandwidth, he or she will either underperform or get burned out fast. You'll need to hire additional staff or outsource to a third-party if your in-house marketing team members don't have the capacity to do the job well.
4) Do you have KPIs to measure the success of the role?
An additional consideration is how you'll measure the success of the role. How will you know your marketing professional is meeting objectives? If you're drawing a blank, you should probably outsource the digital marketing role to someone who can provide you with transparency and reporting.
5) Have you run a cost analysis?  
Thus far, if all things thus far are equal, consider how much you're spending on keeping a digital marketing role in-house versus outsourcing. Oftentimes, outsourcing is more cost-effective, simply because the professional specializes in the role they're fulfilling for you and already has the tools.
For example, your in-house team might be able to use inexpensive software to make explainer videos for marketing, but if it's not really what they do, they could easily spend a full day doing something a pro might spend an hour on.          
Role-By-Role: Should You Outsource Digital Marketing or Keep it In-House?
Now, let's put those five questions into practice. Below, I'll break down some of the most common digital marketing roles and show you how to decide if you can keep them in-house or would do better to outsource.
Copywriting
Copywriting is one of the few roles that can be successfully outsourced or kept in-house. I touched on the role a bit earlier. It's one that requires few tools and the success of the role is largely based on the skill of the individual. Do you have someone in-house who can maintain your brand voice that creates copy people read and share and does this person have time to create a quality copy? If so, you can keep this role in-house. If you struggle to find someone who can meet any of these objectives, then it is a necessity to outsource it.
Read the Deep Dive: Should You Outsource Copywriting or Keep it In-House?
Email Marketing
Like copywriting, email marketing can go either way. The role requires all the skills associated with copywriting, plus a greater understanding of the sales process and sales optimizations, as well as an assortment of tools ranging from an email service provider through render testing software. If you have someone in-house who can do all this and has the time available to do it well, email marketing is another role you can keep in-house.
Most email service providers will also provide you with stats to measure performance too, so it's easier to tell if your team is meeting goals. However, if your internal team doesn't have the skills or time required or is not meeting objectives, you can outsource this role.
Read the Deep Dive: Should You Outsource Email Marketing or Keep it In-House?
Social Media Management
Generally speaking, social media marketing is a role you probably want to keep in-house. This is one example where the caveat outlined in the first question comes into play. Your social media manager will likely not only be managing the posts but interacting with people and businesses on your behalf. They will become the voice of your brand.
Moreover, there will be times when this individual has to make rapid-fire decisions on how to address questions, comments, and concerns posted by your audience. In order to perform well, your social media marketing professional must know your brand, its voice, and what's happening with the organization on a daily basis. It's very hard to find someone who can do this through outsourcing.
However, if your outsourcing partner has one dedicated person working on your project who genuinely gets to know your brand and interacts with you enough to have a pulse on the business and provide the consistency your  target audience needs on social media, you can outsource this role too.
Read the Deep Dive: Should You Outsource Social Media Marketing or Keep it In-House?
Analytics
You'll probably want to keep analytics in-house too. Although it's a highly specified role that may be challenging to fill, your data is what brings all your marketing efforts into alignment with the business goals. That naturally requires having a pulse on the organization and its daily operations and also being tuned in as well as available to the team for reporting needs.  
Read the Deep Dive: Should You Outsource Your Digital Marketing Analytics or Keep it In-House?
Digital Marketing Management
If you're hiring someone who works like me, you can outsource digital marketing management. Otherwise, keep this critical role in-house. What's the difference? Well, at best, most outsourcing firms meet with a client a couple of times at the onset of a project. From there, they devise a strategy, tell you what they're doing, and then carry out their plan.
Already seeing the problem? Yes! You can't effectively manage a company's marketing if you don't live and breathe that company every day. You'll never understand its objectives, who its customers are, or what metrics to measure that way. You may not even know if your marketing plans are performing if you're not tuned in. That's precisely why I don't just meet with the company.
I become part of its team while I'm consulting and managing their digital marketing. If you have someone who operates like this, outsourcing digital marketing management can work. If not, it needs to be an in-house role.
Read the Deep Dive: Should You Outsource Digital Marketing Management or Keep it In-House?
App and Website Development
Outsourcing development projects is generally best. This is one area where virtually every possible box you can check will point to outsourcing. First, the field is very specialized. It's unlikely you'll have someone on your internal marketing team with the skill set necessary and most projects require more than one type of development specialist, so you'd be hiring a team versus a single developer.
You'd also need to purchase a multitude of expensive tools and you'd probably only use them once—during the initial build of your app or website. In other words, getting everything you need in place to carry out a single project would be overkill and not cost-effective.
Read the Deep Dive: Should You Outsource Your Apps and Other Development Tasks or Keep Them In-House?
Search Engine Optimization (SEO)
You should probably be outsourcing SEO too. Like development, SEO is typically performed by several specialists. There are people who perform keyword research, analysts, strategists, on-page optimizers, off-page optimizers, and more. Hiring a full team to perform all these duties, particularly when many of the tasks don't need to be done repeatedly, would be excessive.
Moreover, people who specialize in SEO and work with it daily are likely to have a deeper understanding of SEO. They are likely to be more efficient and cost-effective.
Read the Deep Dive: Should You Outsource Your SEO or Keep it In-House?
Pay-Per-Click (PPC)
Outsourcing PPC will usually produce better results. Suffice it to say, taking a wrong turn with your digital ads can be a costly mistake. A strong PPC professional will have lots of different skills, such as the ability to carry out customer and keyword research as well as an understanding of analytics and consumer behavior. Plus, the person should be well-versed in multiple ad platforms too.
While you may be able to hire someone to manage this all in-house, the other catch is that managing PPC for a small or mid-sized company is not generally a full-time job. It could take ten hours per week or ten hours per month. The time investment will vary based on your ad spend.
However, suppose your in-house professional is only devoting a small amount of their time to your PPC. In that case, it's going to be very difficult for him or her to stay abreast of trends in PPC and keep getting you the results you deserve from your investment.
Read the Deep Dive: Should You Outsource Your PPC or Keep it In-House?
Video Production
For the best results, you'll want to outsource video production too. As I mentioned earlier, high-quality videos require lots of expensive and specialized equipment. And, while you can use inexpensive software to make catchy slideshows or explainer videos, not only will your in-house person probably do it much slower than a pro because they won't do it often, but it won't have the same professional polish.
That means you'll pay more in the long run and not get the results you otherwise would. To be fair, video production isn't usually a single person's job either. You'll need writers, videographers, animators, editors, voice actors, and more.
It's a huge undertaking to create videos in-house and you probably won't get ROI from them that way. If you're going to include videos in your digital marketing strategy, and you should, outsource them.
Read the Deep Dive: Should You Outsource Your Marketing Video Production or Keep it In-House?
Selecting a Digital Marketing Agency or Partner
Chances are, you've decided that your business would be better served by outsourcing one or more marketing roles. The natural pivot for most business leaders would be selecting a digital marketing agency that can tie up all your loose ends for you. If this is where your mind went, pause for just a moment and think through all the different skills and resources required to successfully fulfill the role you want to outsource—the very things that led you to your decision. It's a lot to take in, right?
This is why you do not want to hire a digital marketing agency either. Most agencies offer a lot of different digital marketing services, but they don't excel in any one area. As the adage goes, they're a "Jack of all trades but master of none." If you're going to outsource marketing because you can't do it all, don't give the job to someone else who can't do it all. Entrust it to someone who will create the systems you require and find the right talent for each role.
Get the Support You Need to Build a Killer Digital Marketing Team That Strengthens Your Organization
Still not sure what path is right or overwhelmed by how much is involved in digital marketing? That's totally understandable. If it's not what you do every day, it's easy to get lost in all the options. Thankfully, it is what I do every day. I've helped Fortune 100 companies level up, taught digital marketing at a college level, and even taught Google Partners how to leverage Google's marketing platforms effectively.
These days, my passion is for helping mid-sized companies that are hungry for growth reach the next stage by getting the right teams in place and creating comprehensive digital marketing strategies that align with the businesses goals. If that sounds like what you need, contact me for a consultation.