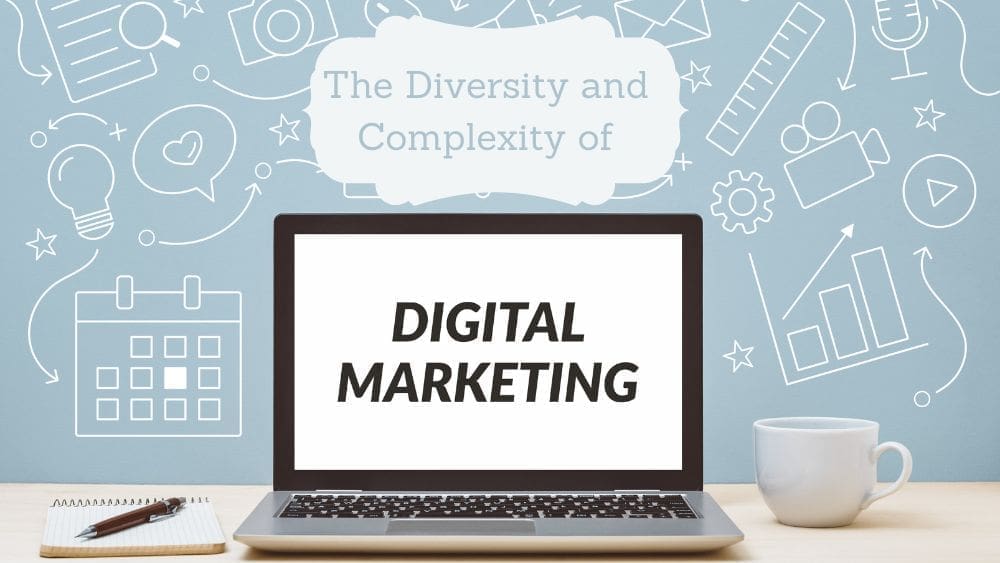 Do you remember the golden era of AOL and Yahoo chatrooms? Or how, when Netflix emerged, you actually received physical DVDs in the mail?
This is the early Internet that I remember too. I entered the field as a business and marketing consultant in 2000. Nobody had heard the term "digital marketing" at the time. It didn't exist. When a company wanted to take advantage of the World Wide Web, it simply hired someone to create a website and would instantly have an online presence. There was an explosion of web design companies as a result.
The Internet is Evolving
Back then, there were little more than two million websites in existence, according to Internet Live Stats. Today, there are more than one billion, according to Forbes. Instead of looking only at backlinks to gauge quality as it once did, Google now examines hundreds of signals, HubSpot notes, and it uses a proprietary algorithm that's updated as many as 600 times per year, per Search Engine Land.
It Takes More Than Having a Website to Be Successful with Digital Marketing
Whereas simply having a site once worked, there are now thousands of social media platforms, review sites, and places to host online profiles. As a professional, I've seen layer after layer added and watched the landscape become considerably more complicated. Whether you own an SME or are a stakeholder in one, I know you've seen this shift too.
Digital Marketing Agencies Are Slow to Adapt
Web designers have also seen the shift. Whereas they once purely marketed themselves as development and design companies, they now market themselves as full-service digital marketing agencies. The problem is that, although they've shifted their branding, they have not shifted their focus. As a result, many still only really know one core area, even though they provide a wide range of services.
However, what some businesses have realized is the value of hiring a fractional CMO who brings seasoned marketing expertise without the full-time commitment. This is something I've watched from the inside over decades. Not only have I served companies as a business and digital marketing consultant, but I've worked for Google as an educator. For example, I helped marketing professionals become certified experts in things like search, mobile, video, display, and shopping advertising through the Google Partners program. Rigorous training like this makes firms more well-rounded, but few agencies undergo it.
The Most Common Questions About Digital Marketing Have a Single Answer
This experience, engaging with both agencies and business owners while actively working in digital marketing, has given me a unique perspective that I'm often asked to share with groups of business owners. I network with people after these events, and almost without fail, I'm approached by someone with more holistic concerns after each engagement. While the wording varies, questions fall into a few common themes:
How can I take advantage of all the digital resources available now?

I've had bad experiences with agencies. How can I do it better this time around?

I've poured so much money into digital marketing and not gotten a return, or my return has been low. How can I improve my ROI?
I always tell them the same thing: "You need the right recipe." Then, I share my recipe with them.
One Digital Marketing Strategy has a 100 Percent Success Rate
Over my 20-year career, I've exploited every digital marketing methodology, from planning to strategy and execution. But, for the past decade, I've focused on just one methodology and have a 100 percent success rate.
My clients are spread across virtually all industries. They're structured in unique ways and operate differently. They have distinct backstories and goals. Their commonality is that they've followed my recipe for digital marketing success. Also, many become lifelong friends after our time working together.
To this day, I receive vacation and travel photos from a business owner I worked with years ago. His company was bringing in $500 million annually when we met. The company broke the billion-dollar mark two years into our business relationship. My client sold it, entered early retirement, and is living his dream. That's how well my approach works.
I don't think my methodology should be reserved only for people like him or those who come to one of my speaking engagements, though. I think anyone who wants to apply my tested methodology should be able to and that anyone can achieve the same level of success.
The Recipe for Digital Marketing Success is Simple
My recipe is simple: keep control of your digital marketing efforts in-house, at the heart of your business. Then, ensure each role and channel is handled by a qualified, experienced professional specializing in that area. The latter can almost always be done through outsourcing. Virtually everything else falls into place on its own when you do this. Again, as a business and digital marketing consultant, I've exclusively used this recipe for a decade, after trying every conceivable alternative, and have had a 100 percent success rate.
Get Help Improving Your Digital Marketing
Knowing the basis of the recipe is only one part of the equation, though. You also need to understand how to bring the ingredients together. My website teaches you how to do exactly this. However, many business owners prefer to put someone with experience at the helm of their digital marketing strategy. I'm happy to help in this capacity too. Whether you have questions or feel ready to move to the next stage, please contact me for a complimentary consultation.