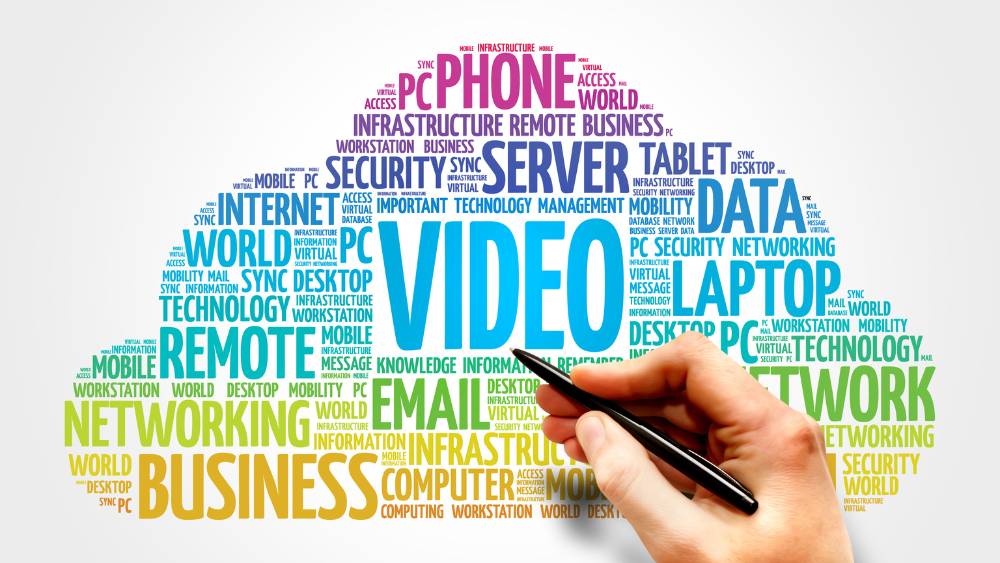 Ready to try video marketing for brand awareness? Four in five businesses are already using some form of video marketing content, Wyzowl reports. However, not every video does a good job of engaging viewers, let alone boosting brand awareness. On this page, I'll walk you through the basics of branding and why it's important for your business, then cover how to leverage video marketing to keep your brand top-of-mind with your audience.
The Importance of a Brand Awareness Strategy
What's the difference between a "Tim Hortons person" and a "Starbucks person?" There's a clear line of division, isn't there? Even if you prefer a third option, you have an opinion. That's branding. An effective brand awareness strategy:
Creates associations in the minds of consumers

 

Fosters trust

Builds brand equity
Advantages of Branded Video Content
Your brand awareness strategy can and should leverage a variety of mediums. However, video deserves a place in the strategy because people love it. More than two-thirds of people watch at least one video per day, and people rate it as the most helpful form of content when they're shopping online, Animoto research shows.
Video content may also help people understand your material better and improve memory recall, given that 65 percent of the population is comprised of visual learners, according to Social Science Research Network.
Plus, online video marketing is great for engagement. An email marketing study, for example, found that open rates increase by 19 percent when the word "video" is included in the subject line, per Campaign Monitor. Click-through rates see a 65 percent boost too.
Best Video Types for Boosting Brand Awareness
One of the first decisions you'll make is what type of video you want to create. A few examples are covered below.
Show and Tell
Show-and-tell videos can be approached in a variety of ways, but they all involve giving viewers a glimpse of your product or service and then explaining what problem it solves for them.
Vlog
If you create a series of live videos, it's usually considered a vlog, which is short for video blog. Vlogs are often used to answer questions or share updates.
Brand Story
An effective brand story video creates a personal connection with viewers, often by demonstrating that there are shared values or backgrounds.
Behind the Scenes
Behind-the-scenes videos give viewers a glimpse of what happens inside your company and can help humanize your brand.
Case Study/ Testimonials
Nearly 40 percent of people think testimonial videos are more authentic than a brand's pitch, per Wyzowl research. So encourage customers to record their experiences or make video case studies to showcase success stories.
User Generated
If you develop a following, you can also encourage your audience to create videos too. Some brands host contests to spur video creation, while others simply set the wheels in motion with prompts on their own videos.
Best Video Styles for Brand Awareness Videos
You'll select a style once you know the video type you want to work with. While you can change this somewhat, it's best to stick with one style per campaign so your videos are more recognizable.
Live Action
Live-action videos are shot with video cameras and are comprised of real-world footage. You'll see this style more with interviews and behind-the-scenes footage.
Animated
Animated videos use moving illustrations to convey concepts. You'll see this style more with explainers and brand stories.
Text Overlay
Text overlay videos walk the viewer through a concept using words placed over the top of short clips and images. These are seen more on social media because people can enjoy them without sound, though many have background music to enhance the experience.
Live Streaming
Live streaming is used more for webinars, influencer marketing campaigns, and the like. For example, as part of a branding campaign, it might be leveraged for an FAQ session, ask me anything (AMA) stream, or interview.
12 Tips for Creating an Effective Brand Awareness Video
Now that you have some idea of the types and styles of brand awareness videos you'd like to create, let's explore how to create a video marketing strategy that gets results.
1. Start with a Goal and Metric
Consider what your goal is and decide which metric is best to help you measure your success. A few common options include:
2. Tailor to Your Audience
Start with a specific buyer persona in mind. Consider:
Stage of the

customer journey

Their goals, objectives, and interest

Style and type of video they prefer

Which channel they're most likely to view your video on

What type of device they're most likely to be using

And other details
3. Invest in High-Quality Equipment
If you're using cheap video production and editing tools, your content won't look professional. If you can't afford good tools or don't have a video pro on staff, you may want to outsource video marketing to ensure your investment delivers ROI.
4. Collaborate with Other Brands
The biggest benefit to brand collaboration is that you can expand your reach by gaining an intro to the other brand's audience. Brand collaboration can also provide you with fresh perspectives and allow you to split the prep.
5. Be Authentic and Showcase Your Personality
People want to get to know your brand and find out what it stands for. Commonalities and shared values help build bonds.
6. Maintain Consistency
It's great to experiment with video trends, but video marketing for brand awareness requires consistency. Maintain the same video styles, branding elements, voice, and other details as much as possible to ensure your videos are recognizable and to distinguish your brand from competitors.
7. Keep It Concise
Videos under two minutes have an average engagement rate of 70 percent, per Wistia. Engagement tends to drop after that. Try to keep videos for branding around one minute in length to maximize video engagement.
8. Include a Call-to-Action (CTA)
Always give viewers their next step. With branding videos, this might mean encouraging people to upload videos of themselves using your product or their own testimonials. You might also nudge viewers toward additional content or request that they like or follow your page to see more videos. Viewers near the middle or end of the customer journey may also welcome a free trial or demo.
9. Optimize for SEO
Video SEO isn't too dissimilar from how you might optimize other content. For example, it's a good idea to include keywords in the video's file name, title, and description. Hashtags can help increase reach too.
Beyond this, you'll also want to create a custom thumbnail image and include captions so that those with accessibility needs and people watching with no audio can understand your content too.
10. Share Your Videos on the Correct Platforms
Establish your video content marketing strategy. Social media videos generally perform well, but look to your persona to decide which video distribution channels they engage with most.
11. Utilize Targeted Video Ads
Consider experimenting with video advertising. Use the videos you make in paid social campaigns, such as instream ads on YouTube, display ads, and more.
12. Monitor and Analyze Results
Check your video metrics at the end of your campaign and measure your success. Identify what worked well and what changes you might make the next time around. The more you publish, the more data you'll have to optimize your video campaigns to improve the results.
Get Help with Video Marketing for Brand Awareness
There are lots of working parts in video marketing for brand awareness. If you're not sure how to kick off your first campaign or you've tried it and aren't getting the results you want, let's talk. Contact me for a complimentary consultation.