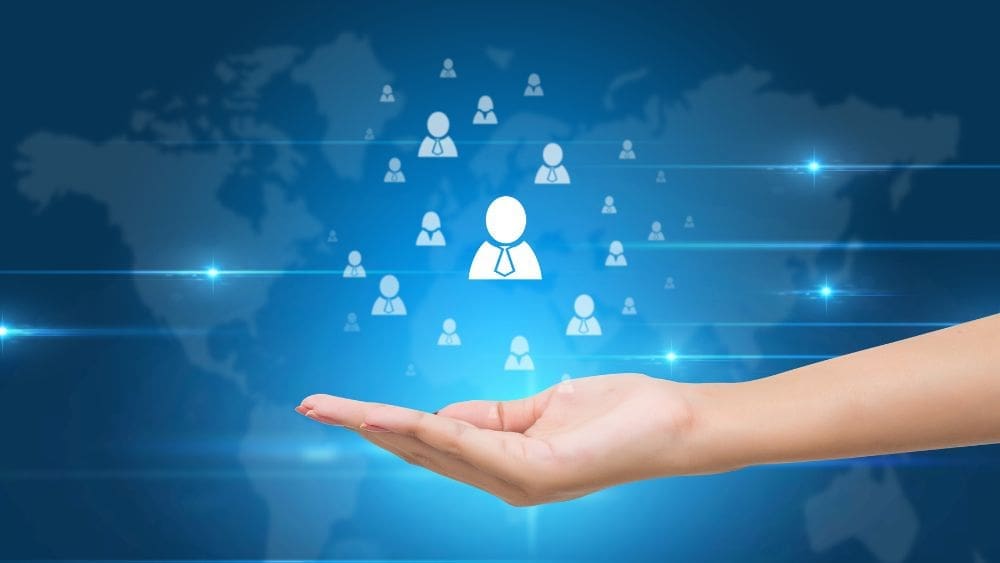 Creating customer personas, also known as a buyer personas, marketing persona, or user personas, is one of the first things I address when I take on a new project as a digital marketing consultant. While most of my clients have previously worked with a target audience, and many use segmentation, customer personas are typically something new. They have a way of breathing life into marketing campaigns like nothing else can, so once they're up and running, we see a significant increase in clicks, traffic, and conversions as a result.  
But, how do customer personas work, and what makes them so different from other methodologies marketers use? I'll walk you through the basics below and provide some tips on creating personas, so you can start making your own right away.
What's a Target Audience?
A target audience is a group of people who are likely to use your products or services. It's usually a broad category. For example, if you run a financial services company that gets cash in the hands of businesses through alternative lending or factoring, one of your target audiences is likely to be men between the ages of 20 and 40 who are small-business owners. That's a good start, but it's not the whole picture. After all, within that group of target customers, you might have a wide array of industries, different backgrounds, credit profiles, and so forth. You can't speak to all their different needs at once. That's where customer personas come in.
What is a Customer Persona?
Customer personas are fictional characters who fit within your target audiences. Instead of stopping at broad demographics such as gender and age, you'll build out a person that's indistinguishable from a real person, complete with insights into their motivations and pain points.
So, rather than targeting males between the ages of 20 and 40 who are small-business owners, you might have "Joe," who struck out on his own two years ago after a decade in the trucking industry. He wants to grow his business and hire other drivers, but he doesn't have great credit, and he's worried about taking on more debt than he can handle.
Why Are Customer Personas Important?
As you can see from the example above, our target audience is vague. But once we home in on Joe, our customer has a face. You have a better understanding of his motivations, key traits, and perhaps even some empathy for his situation. Joe is someone you can talk to and is relatable. But, it doesn't stop there. With customer personas as part of your marketing strategy, you can:
Really get to know customer needs and determine the best methods to help them.

Refine your product development strategy to meet customer needs better.

Ensure your marketing efforts from ads through blog posts speak to your ideal customer, so you attract real people with similar needs and boost conversions.

Make it easy for your marketing team to deliver consistent messaging.

Identify where your resources should be applied for maximum impact.

Eliminate false assumptions about who your potential customers are and unite your team around different types of personas.

Address real-world scenarios that impact your personas to help your customers better.

Stay on top of trends that impact your persona and might influence their behavior.
How Do You Create Better Experiences with Buyer Personas?
Going back to our example of Joe, we know he's an owner-operator, so he's on the road a lot. He will have a poor user experience on the website if it isn't designed for mobile browsing. So, in addition to providing him with a streamlined mobile interface, we can also ensure we're serving up relevant information to his needs, preemptively answering his questions, and making it easy for him to move forward when he's ready.
 You can also use personas to refine your advertising efforts by keeping your persona in mind as you determine keywords and develop a landing page and ad copy. When everything aligns and speaks to the persona, the real person following the same journey later will have a seamless experience.
What Belongs in Persona Templates?
Before you start developing buyer personas, you'll need a standardized template you can use across all the personas you make. In order to get a deep understanding of what makes your ideal buyers tick, it is better to have a more detailed persona. This may include defining customers journeys, behavioral patterns, customer types, and customer needs, so that you have an accurate customer persona. A few things to include are outlined below, along with samples of how they might relate to our fictional character, Joe.
Name and Photo:

Remember, you want your persona to feel realistic.
In our example, we named our persona Joe.
 

Professional Details:

Include details about the company, such as size and industry and the person's title and role in the decision-making process.
Joe's an owner-operator running a trucking company. He's the sole decision-maker and doesn't have any employees yet.
Demographics:

Common details about your target user such as age, gender, and education should be included.
Joe is a 38-year-old male. He attended college but didn't graduate.
Behavior Patterns:

Outline what a day is like for your fictional character. You may also want to make note of purchases or buying habits.
Joe is on the road for long periods. Because of this, he rarely has access to a PC and doesn't take calls while driving.
Psychographics:

Details related to lifestyle, personality, and perspectives can be helpful too.
Joe is cautious of new things but loyal when he finds something he believes in.
Preferred Information Sources:

Consider

social media

networks like LinkedIn, Facebook, and Instagram as well as industry-specific platforms, people around them, and more.
Joe reads a lot of online trade magazines and talks with other owner-operators. In addition, he uses Facebook throughout the day to stay connected to friends and family.
 

Pain Points:

Consider what this person is struggling with that your business can alleviate.
Tight margins make it hard for Joe to scale his business even though he's profitable and successful. It's also hard for him to get a loan because his business is small, and he hasn't established good credit yet.
Goals:

Aside from finding a solution to their issues, identify what your person wants to accomplish overall.
Joe wants simple and reliable funding. He'd like to bring on two drivers in the next year.
Requirements:

What boxes will your prospect need to check off before accepting your solution?
Joe won't work with a company that ties him into a long-term contract.
Objections:

Your customer base is going to be looking for red flags while engaging with your business. Consider what issues he might have that would cause him to stop the sales process.
Joe's concerned that the application process will take too much time and is wary of taking on debt.
Where Do You Get Data to Create Buyer Personas?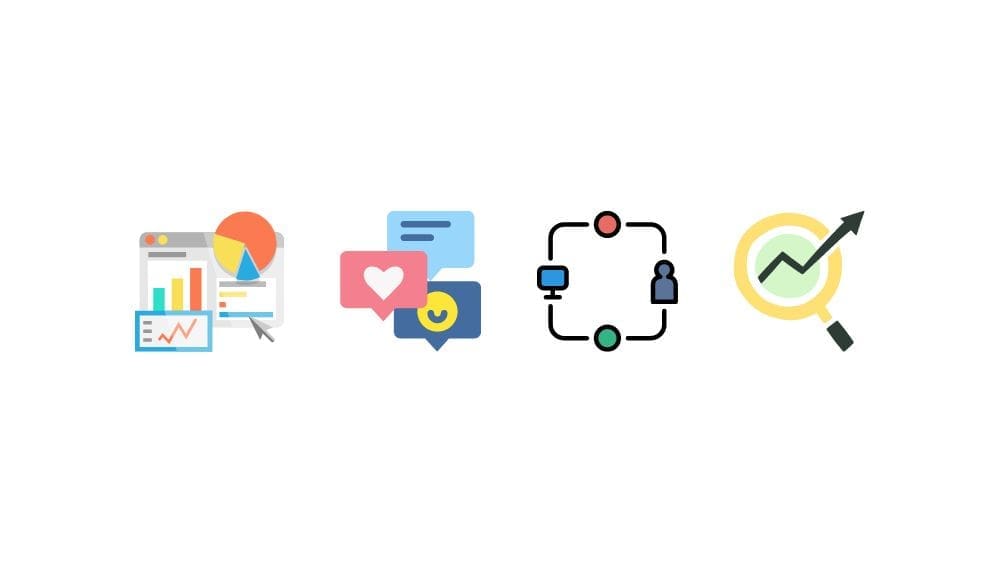 Website Analytics:

Google Analytics will track website visitor and conversion statistics for you, so it's an easy place to gather preliminary data that will help you get a better understanding of the types of customers you should target.

Social Media:

Facebook, Instagram, LinkedIn, and other social networks can be a gold mine.

Customer Data:

You can gain valuable customer insights that can help you frame data around real customers if you're using a

CRM

like HubSpot or Salesforce.

Market Research:

Surveys are probably the easiest, but you can experiment with options like interviews and focus groups too.
Get Help Leveling Up Your Marketing Strategies
Whether you want help developing your buyer personas or are struggling to take your business to the next level, I'm happy to assist. Contact me for a complimentary consultation.