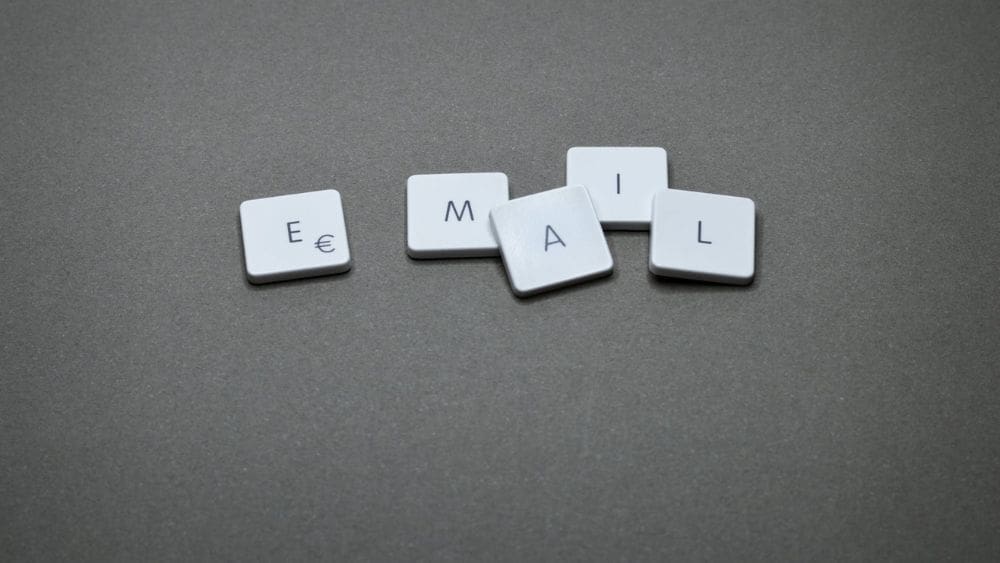 Data is everything in digital marketing. When you can utilize email reporting and know which pages your visitors landed on and details about their visit, you're well on your way to understanding their motivations, pain points, needs, and more.  Incorporating email marketing campaigns into your marketing efforts helps your organization deliver better service and secure more sales.
If your organization is already using a robust CRM and effectively leveraging it, you probably use this data all the time before you communicate with a prospect. It typically becomes archived in the person's digital record when they fill out your online form or use your chatbot. The problem is, not everybody wants to communicate with you via these mediums.
In an informal study, one user interface design expert discovered that more than 40 percent of people prefer sending emails when multiple modes, ranging from chatbots through phone calls and forms, are considered. If given a choice between completing a form or sending an email, more than two-thirds prefer emailing too. Simply put, a great many people don't trust online forms. When multiple decision-makers need to be involved in something, email is their only way to provide transparency and loop everyone in too.
So, while including an email address on your site is essential if you want to provide great service and gain new leads, once a person leaves your website and goes to their email program, you lose their trail. There's no record generated by your CRM, no analytic tracking to tie that session to your new contact, and no data to improve your service.
The good news is, I've come up with a way to address this, and I'll share my secret with you.
Step 1: The Visitor is Assigned a Session ID
Just as you are (hopefully) monitoring your visitors today by assigning them a unique session ID, or tracking code, when they arrive on your site, you'll assign them one with this solution too.
Step 2: The Visitor Chooses Email as the Contact Method
Rather than provide your visitor with an email address to copy and paste, you'll give them an "email us" call-to-action that's coded with a simple "mailto" HTML tag that they can click on in their browser.
Step 3: The Email is Populated with the Session ID Generated by Their Website Visit
When the visitor clicks the call-to-action button, their preferred email client opens, and the email is automatically populated with their session ID. From there, the visitor can write as he or she normally would and copy others in who might need to see the communication.
Step 4: The Email Goes to a Parsing Server
The parsing server then reads the session ID (tracking ID) included in the email and connects the dots for you, giving you the same level of transparency you would have had if the visitor had chosen an on-site option like a form or chatbot. That's it!
Get Help Setting This Up or Explore More Innovative Ideas
Consider automation platforms with email analytics like Salesforce, Mailtrack, Yesware, Bananatag, Mailchimp, and Mixmax with email tracking capabilities. This may be the best way to handle your sales pipeline efficiently with a platform that can automate much of your sales communication, email tracker, follow-ups, and set reminders. Some of these applications offer Google Chrome extensions, which integrate with your Gmail inbox.
These platforms give you easy integration options to schedule emails, read receipts, mail attachment tracking, and click tracking, which is accessed via their dashboard.
In addition, you can get real-time notification activity on your desktop, even when an email opens.
Tracked email metrics provide stats on overall email performance, including recipient interaction with your emails. For example, with real-time Gmail with Email Tracker, you will receive live desktop notifications the moment your email message is read, or the recipient clicks a link. Email tracking is performed by adding an invisible tracking pixel to your email body.
Monitor your open rate and bounce rate. The benchmark for bounces is less than 2%.
If you notice a contact hasn't opened any of your recent emails, remove them from your mailing list. As a sender, do not spam anyone without their permission.

As a business and digital marketing expert, I offer a unique perspective that considers how marketing can truly drive an organization forward, as well as which business aspects must be addressed through marketing. Although my solutions like the one highlighted above have helped Fortune 500 companies and large corporations reach new heights, my passion is greatest for bringing innovative concepts and growth to motivated midsize companies—perhaps yours will be next. Reach out to me if you'd like a consultation about email campaign tracking.