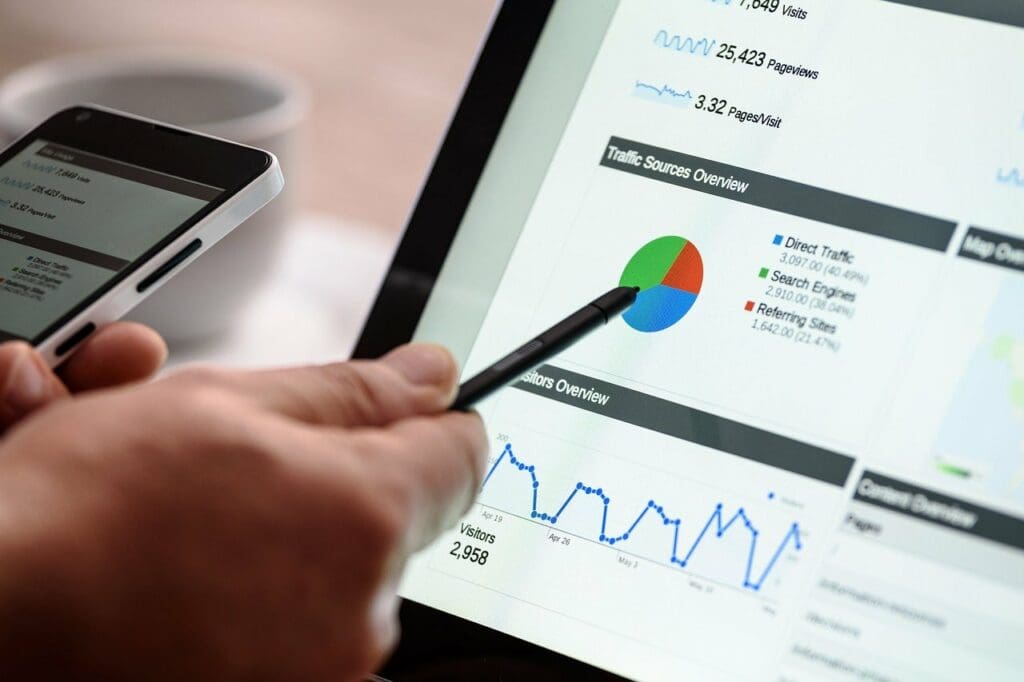 The way companies view digital marketing spend is shifting. Research statistics from Adobe indicates that about 70 percent of all businesses are integrating digital advertising and search engine optimization in the majority of their marketing activities to attract potential customers. The number has remained mostly static despite the fact that there's been a four percent drop in companies that see themselves as digital-first organizations since 2015. In other words, the vast majority see digital and social media marketing as an investment, and it's been that way for years, but there's a shift in which vehicles people are using to drive their investments. Let's take a look.
Companies are Increasing Their Investment
A recent CMO survey finds business owners are planning to increase their total marketing budget by nearly 9 percent year on year. Budgets follow the continued trend of allocating more for their digital marketing and social media marketing plans, with an almost 12 percent growth in digital marketing spending since 2011 and consistent losses across non-digital channels. This is supported by sales increases through digital channels, which amount to 13.4 percent across the board but rise as high as 29 percent in areas like B2C services.
Naturally, when there are percentages involved, there's a high variance in actual spending. In terms of dollars, 81 percent of companies allocate at least $50,000 annually to digital marketing, with 41 percent investing at least $500,000.
There's a Move from Paid Channels to Organic Options
Research shows that nearly three-quarters of companies are cutting back on at least one digital marketing channel. The channels most likely to see decreased budgets and activities are display and banner advertisements and PPC campaigns, like Google Ads. This may be because targeting and analytics require a specialized skill set, something companies struggle to bring in-house. However, the emergence of marketing technology, or MarTech, makes managing everything from social media platforms like Facebook, YouTube, Twitter, LinkedIn, and Instagram, through SEO much more straightforward, empowering brands to dominate content marketing on specific channels and giving more control over the face being presented.
Digital Marketing Spend is Being Allocated Based Upon Customer Needs
Rather than trying to grow into new products or tap into new markets with their digital marketing plans, CMOs say they're dedicated to enhancing market penetration and serving their existing customer base better. Buyer personas make it easier for organizations to see who brands need to cater to and create content tailored to their needs.
External Resources Are Being Tapped into More
Nearly 60 percent of CMOs said they developed new marketing capabilities primarily through in-house training just two years ago. It's now down to 53.8 percent. Today's companies are developing marketing skills by:
Partnering with other marketing agencies (17.1 percent)
Partnering with consultancies (13.9 percent)
Partnering with other companies (12.2 percent)
Buy other companies (3 percent)
Companies That Invest More Earn More
It can be helpful to know what other companies are doing to get a better feel for benchmarks and industry standards, but it's important to note this isn't the end-all. For example, Salesforce (a CRM platform for B2B and B2C companies), that is dedicated to helping organizations boost sales, has devoted more than 40 percent of revenue historically to marketing. They've seen it brought in a total of nearly $10 million in profit this year, with revenue climbing 26 percent year-on-year. Companies like Oracle, Amazon, Google, Johnson & Johnson, and Grand Canyon University all have similar stories.
Invest in Digital Marketing
It's been shown that digital marketing is a substantial investment strategy, but not every company has the right strategy or in-house skills to ensure they get the cost-effective return they need. As a business expert and marketing professional that has helped Fortune 100 companies thrive, I can help your organization get the talent and processes in place to ensure profit and growth. Contact me for a consultation.