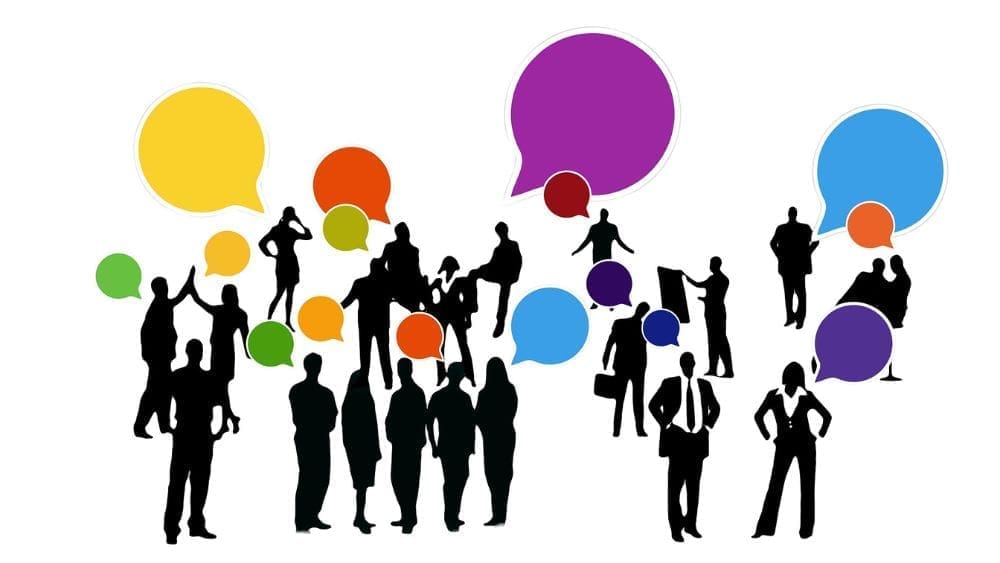 No matter what industry you're in, whether you run a large company or are promoting your personal brand, customer testimonials can make a huge difference in your digital marketing efforts.
Why Customer Testimonials Matter
Statistics show that overall, 91 percent of people read online reviews, according to Inc, and 84 percent say they trust them as much as personal recommendations from friends. More than 90 percent say they're at least influenced by testimonials too, according to G2.
In other words, customer testimonials are a major source of social proof. They help potential customers decide whether they want to learn more about you, give you credibility, boost leads, and increase sales. They can also give your search engine optimization (SEO) a boost, so your website is listed higher in rankings and gets more free traffic.
How to Utilize Customer Testimonials
Positive testimonials can help your business grow even if you do nothing. However, they are far more impactful when you showcase them everywhere as potential clients can learn about you and your business.
Testimonials Page: Create a dedicated page on your website that makes it easy for visitors to find out what working with you is like through customer reviews.
Content Marketing: Add testimonials to blog posts, share them via social media, and include them in other forms of digital content you create.
General Marketing Materials: Include testimonials on flyers, case studies, and ads. If you give presentations, drop a few impactful quotes in them too. The options are endless.
5 Strategies for Getting More Customer Testimonials
By now, you undoubtedly see the benefits of using customer testimonials and probably have lots of ideas on where to place them. But, if you're just getting started, you may not have testimonials to share. Use the strategies outlined below to get some.
1. Check Your Facebook Reviews
Social networks are a great place to start. Facebook is tops in this regard because its business pages allow reviews by default. That means you may already have fantastic testimonials on the social media platform you can use right away. Check there first and harvest any positive reviews you find.
2. Look at Your LinkedIn Recommendations
LinkedIn is another easy source because you may already have recommendations from people you've worked with in the past. If your profile is a little light, reach out to your connections and ask people to leave a recommendation. To increase your response rate, begin by leaving a recommendation for the person you'd like a testimonial from and then circle back to them with a note requesting reciprocation.
You can also ask your employees to become active on the platform. As they start receiving recommendations from customers, you can add those to your marketing materials too.
3. Ask for YouTube Video Reviews
Video content is powerful. When it comes to YouTube, you'll want to ask customers to post video testimonials or share stories about you and your company on their page. This serves two main purposes. First, it can help them get exposure for their brand. That may increase the likelihood that they'll invest time in your project. Secondly, it subconsciously tells buyers that the testimonial is authentic. It makes it easy for them to confirm the testimonial is legit if they choose too.
If you meet your customers in person, you can ask people to mention a word or two on the fly as well. With their permission, you can record them when they visit your office or store and then post to your own YouTube channel.
Be sure to save all your video testimonials, no matter how they're gathered, to a special YouTube playlist so that they can be found and searched easily.
Pro Tip: If you run a podcast, you can use the audio from your YouTube testimonials in your podcasts or simply focus on collecting audio clips instead.
4. Check Local Search Directories
You may already be represented in local search directories too. Google My Business (GMB) is the big one here. It's the one customers are most likely to look at, according to BrightLocal surveys. That may not be surprising, considering Google Reviews pop up organically whenever someone runs a search for a business by name or for a type of business.
This is also how reviews can help your SEO. Although Google is tightlipped about what it includes in its algorithm, it's widely believed that reviews are included in it. That means companies with more reviews are likely to be listed first if all other things are equal. Additionally, reviews may include keywords that relate to your business, so the search engine learns that's what you're about and will direct traffic to you when people search for related terms. Plus, live humans see your Google Reviews, and it can encourage them to click through to your site. All these things tell Google your site is helpful and popular, which can increase your search presence even more!
Don't stop with Google, though. You may already be present on online review sites like Yelp. It's a good idea to check out your local Better Business Bureau too. It's the most trusted source for reviews per BrightLocal.
Lastly, run searches for your name and business name to see where else you pop up. You might find worthwhile quotes on Instagram, Twitter, or local phone directories too. When you finish exploring, set up a Google Alert to notify you as new reviews pop up.
5. Reward Customers Who Review
Happy/satisfied customers don't always leave reviews on their own. Offer a gift card or discount for those who leave reviews to increase your testimonial count. Just be mindful of how you word your request. Many platforms have strict guidelines against offering rewards to respondents for good reviews.
Get Help Improving Your Online Presence
The strategies outlined here are just the tip of the iceberg. There's so much more that can be done to improve online presence and reviews. As a digital marketing specialist with a background in business and experience educating Google Partners, I help businesses grow by implementing strategies like these every day. If your business could benefit from the guidance of an experienced consultant, contact me for a complimentary consultation.