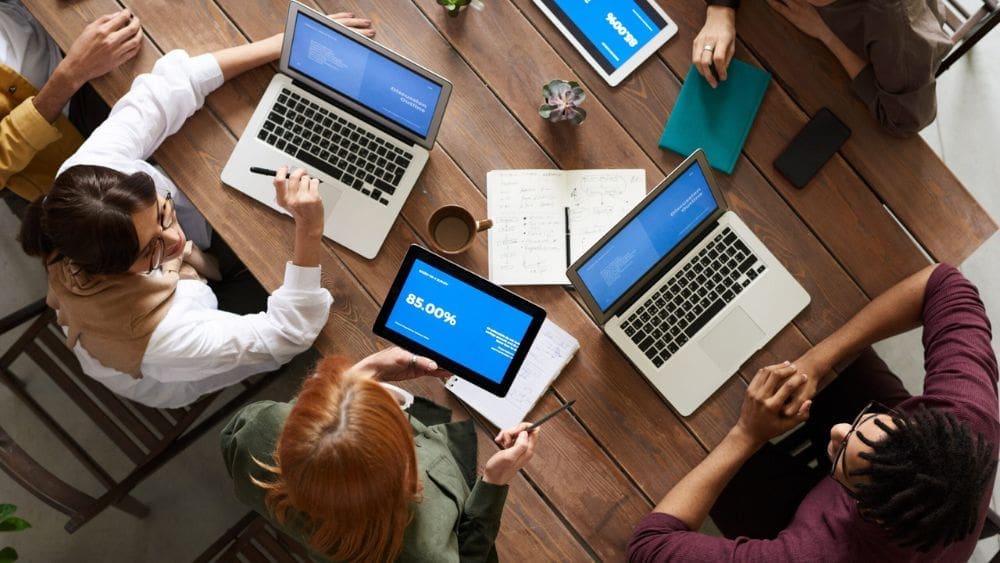 Sales and marketing may have different roles and departments, but aligning them is essential for revenue increases. Misalignment between the two doesn't merely impact the amount of new business your organization generates, but the relationships you build with customers and their overall satisfaction too.
The trouble is, it's much more difficult to keep sales and marketing aligned as your organization grows, and so most companies experience the symptoms of disharmony at one point in time or another. Research shows that about half of all companies say that communication issues are to blame, with broken and flawed processes not far behind.
If your organization is experiencing symptoms of disconnect between these two pivotal functions, communication and processes are the best places to start. Here's a quick look at ten steps you can start taking today that will put you on the path to successful marketing.
1) Start Early
Create a formal onboarding process that teaches new sales and marketing team members. Go over all marketing and sales processes and resources to ensure everyone knows where to find key information and how the duties of both teams form a cohesive strategy.
2) Bring Managers Together Regularly
When you kick off your sales and marketing alignment plans, managers from both departments may need to meet more frequently to go over data and goals. As you fall into better alignment, set aside time for a monthly meeting to review progress and strategize.
3) Set Up Shared Spaces
A major part of bringing sales and marketing together is ensuring both are viewing and working off the same documents. An easy way to address this is to create email aliases for group sharing. However, to minimize time spent in inboxes, it's a good idea to set up collaborative workspaces, places where documents are stored, and a joint calendar that highlights important dates, releases, and campaign schedules.
4) Step into Each Other's Shoes
If possible, have the marketing team sit in on the weekly sales meeting to hear firsthand what's happening and use the information to create a marketing strategy that surrounds sales goals, the sales pipeline, the sales cycle, and pain points the sales team is experiencing.
It's also a good idea for the marketing team to get some experience on the frontlines, be it listening to sales calls, learning more about the buyer's journey and buying process, or sitting in at a sales conference.
5) Gather Data
Sales data and metrics should be gathered regularly and stored in a shared space, so both teams have access to essential numbers/analytics and can use them to strategize. A few things to include are:
Lead generation figures (Leads)
Sales qualified leads (Prospects)
Sales solidified leads (Opportunities)
Lead progress ratios
Lead sources and the cost-per-lead for each
Lead-to-customer conversion rate
Explore ways to collect information that can't be quantified, like common sticking points people have before converting or ideas the sales team has too. Some companies include a roundtable discussion during sales meetings, while others use surveys or forms. Find a method that works well for both your teams and use it consistently.
6) Give Sales Relevant Marketing Visibility
One of the key aspects of closing a sale is building rapport, but there's no reason to wait until someone's ready to close to start developing a relationship. Find avenues to give the sales team more pre-sale visibility with customers and demonstrate that team members are not only subject-matter experts but happy to help. For example, you can include marketing data in lead records such as the source of each lead, lead interactions with marketing content, the point of contact/conversion, call recordings (for phone leads), etc.
7) Empower Sales with Templates
Creating templates (such as for emails, presentations, proposals, blog posts, ebooks, etc.) for the sales team is one way to accomplish this, but make sure the marketer sits down with the sales reps prior to creating templates and other high-quality content assets, so that they can gain a better understanding of the sales objectives and have an understanding of the buyer personas. The marketing team can also create social media posts such as for LinkedIn, and additional collateral for the salespeople to share, ensuring a unified message is presented and allowing sales to focus on their primary duties and bring in high-quality leads, i.e., ideal customers.
8) Build Content Marketing Campaigns Around Sales Goals
After learning what sales is trying to accomplish, marketing can build an end-to-end content marketing campaign to support their goals, including the sales funnel. Consider things like the initial promo, emails to follow up with prospects who received the promo, social media, and perhaps even talking points for the sales professionals to leverage for engagement while speaking with prospects.
9) Share Marketing Materials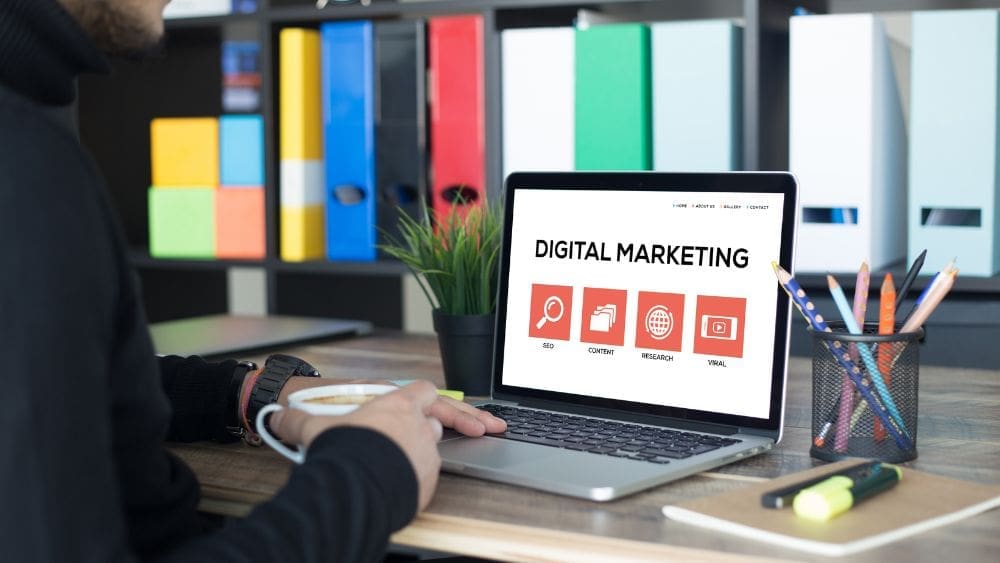 All marketing efforts should be shared with the sales team, so they know what their prospects are viewing before they get on a call and can pick up where the marketing materials leave off.
10) Engage in Team-Building Experiences
Lastly, it's important for the teams to come together for experiences outside the normal course of work too. Things like lunch-and-learns or conferences can help the team upskill while allowing them time to build relationships, or simply having lunch catered in once in a while can get everyone together at the table.
If You Need Help Creating Alignment, Let Me Know
The tips outlined here are effective, but it's not always easy to know details like which CRM is ideal, which collaboration tools will support your needs the best, or even which KPIs to track. I've helped bring sales and marketing goals into alignment for companies of all sizes over the years and can do the same for yours too. Contact me if you'd like help.