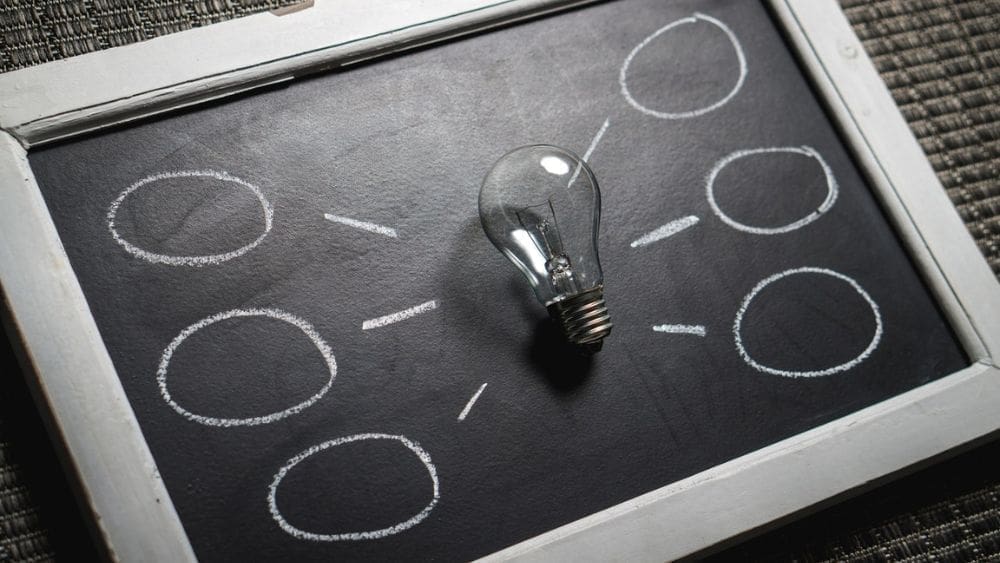 New client onboarding can be highly instrumental in creating strong first impressions and set the tone for expectations going forward. Because of this, they have a major impact on overall client satisfaction and influence your business's health.
What is a Client Onboarding Process?
Simply put, a client onboarding process is the steps a company takes when a new client agrees to accept its services. It can be a very brief interlude focused on signing paperwork or seeing to any legal concerns, or it can be drawn out with fanfare and excitement. You can think of it as an orientation—anything that happens after the sales process concludes and before the client begins using your product or services. It is crucial to foster good client relationships from the start.
Who Needs a Client Onboarding Process?
If your company serves people, you'll benefit from a new client onboarding program. Research from Wyzowl shows more than 55 percent of people have returned a product, and 80 percent have deleted an app purely because they didn't know how to use it. Meanwhile, pwc surveys indicate 42 percent are willing to pay more for a friendly, welcoming experience. Nearly 80 percent say knowledgeable help and friendly service rank among the most important elements in a positive experience.
Almost any company can benefit from onboarding new clients, but if your offerings are ever undervalued or misunderstood, or you're in an industry that relies heavily on trust, it's well worth your time to create a solid strategy.
A few examples of industries that benefit from customer onboarding include:
Finance
Healthcare
Law
Consulting
Technology and Engineering
Transportation
Real Estate
What Are the Benefits of Having a Client Onboarding Process?
Onboarding is good from a customer service standpoint which translates into a clear-cut business case too.
1. You'll attract more new customers.
Nearly two-thirds of customers say that the level of support they expect to receive post-sale impacts their decision to engage with a business, per Wyzowl research. Simply promoting the fact that you have an onboarding process can change behaviors and win them over.
2. Customers churn less.
Lack of proactive support and difficult user experiences rank among the top reasons customers leave a business, according to HubSpot. Onboarding gives incoming clients a little handholding, so they navigate issues better and feel supported, increasing client retention rates.
3. Onboarding can save money.
Companies spend five to 25 times more acquiring new customers than they otherwise would retaining an existing one per Invesp. While you should always keep growing, the increased customer retention rates mean you don't have to keep spending money to replace the customers you're losing.
4. Great experiences boost profit.
As highlighted earlier, more than 40 percent are willing to pay more for a good experience. Additionally, Harvard research shows that just a five percent reduction in churn increases profit 25 to 95 percent.
5. Returning customers spend more.
An estimated 65 percent of a company's business comes from existing customers, according to Small Business Trends. Meanwhile, Business.com notes that existing customers spend 67 percent more than new ones. This will allow you to turn a greater profit and meet future milestones in the long run.
6. Onboarding increases client referrals.
In a Harvard Business survey, more than 80 percent of executives agreed that onboarding increases long-term customer loyalty and boosts referrals.
7. Companies that invest in the customer experience have happier employees.
Enthusiasm becomes part of a company's culture when experience takes center stage. Companies that make it a priority see a 20 percent boost in employee engagement per Forbes.
8. Administrative concerns are built into your workflow.
More than 40 percent of agencies report not having enough time to focus on administrative tasks as their greatest pain point, according to HubSpot surveys. When you make user onboarding part of your normal workflow, you open up time for routine tasks like paperwork and legal forms, plus create the opportunity to gather feedback from your clients and find out what they really need.
What Makes a Good Client Onboarding Process? 
A lot goes into creating a strong onboarding process. As you build yours out, use the following best practices and guidelines as a checklist to ensure everything is addressed. Do not underestimate the value of welcoming new clients and listening to client feedback.
Understanding.
Become familiar with the client's offerings, business model, and competitors.
Personalization.
Even if you go through the onboarding process a million times and it's always the same, find ways to personalize the experience for your client. It'll help build the relationship. It'll help build the relationship by accompanying the customer on the customer's journey.
Set expectations.
Make sure the client knows exactly what you'll deliver and when you'll deliver it as well as what aspects they're responsible for. This is essential to avoid a misunderstanding and poor experience later.
Value.
All too often, businesses focus on the benefits or features of their products and services, not how they impact the client. Look for opportunities to demonstrate the value of what you're offering.
Before and after materials.
Give the client materials to read or refresher courses to help them remember what you've discussed afterward. Even if they never use the resources you give them, they'll increase perceived value.
Smooth handoffs.
Whether the client is simply transitioning from the sales department to customer success or there are other team members involved along the way, make sure each handoff is smooth for your client and that they feel welcomed at every step.
Ongoing support.
Give the client clear next steps, show them how to get help if they need it, and plan to do regular check-ins to make sure they're doing well. Lay out a proper project timeline or roadmap if needed.
Customer-oriented goals.
Don't focus on your business metrics—they'll only improve when customer satisfaction does. Instead, select goals that demonstrate clients are happy and adapting well.
Key Steps to Include in Your Client Onboarding Process
Great onboarding processes are standardized so that you can duplicate success each time. A few steps you'll want to include in yours are outlined below.
1. Give the client a proper welcome.
Start with a welcome email at a bare minimum. If you're in an industry where trust is paramount, or you have high drop-off rates after signup, it's a good idea to place a call as well. Consider linking to your social media profiles so they can stay up to date with what's happening with your company.
2. Assess the client's needs.
Set aside ample time to listen to the client and get to know their pain points. If need be, meet with multiple people within the company to ensure you have the full picture. Some companies even like to include onboarding questionnaires to capture more insights into their needs, wants and personal agenda.
3. Assign roles and make sure each person knows theirs.
Once you go through a few successful onboarding sessions, each person on your team will likely be familiar enough with their role that the process is like clockwork but always reaffirm before, during, and after an onboarding that everyone has what they need to carry out their next steps.
4. Give the client everything he or she might need.
Whether it's access to programs, passwords, phone numbers, or additional resources, make sure the client has easy access to anything they might need. Find a way to present it neatly, such as a folder or single email, so they always know where to go when they need something.
5. Plan your future check-ins and stick to the schedule.
Check-ins are an opportunity to walk the client through something if they're having trouble and to celebrate their wins along the way. Many businesses schedule check-ins at 7, 30, 60, and 90 days, but you can do them more or less frequently, depending on the nature of your organization and client needs.
Get Help Creating an Onboarding Experience That Wins Clients for Life
The onboarding process should deliver results for the business and client alike. If yours isn't creating the results you need, or you're unsure where to start, I can help. As a marketing consultant with a background in business and education, I've helped countless organizations improve their client experience through initiatives like onboarding, boosting profit, and creating efficiencies along the way. Contact me for a complimentary consultation.