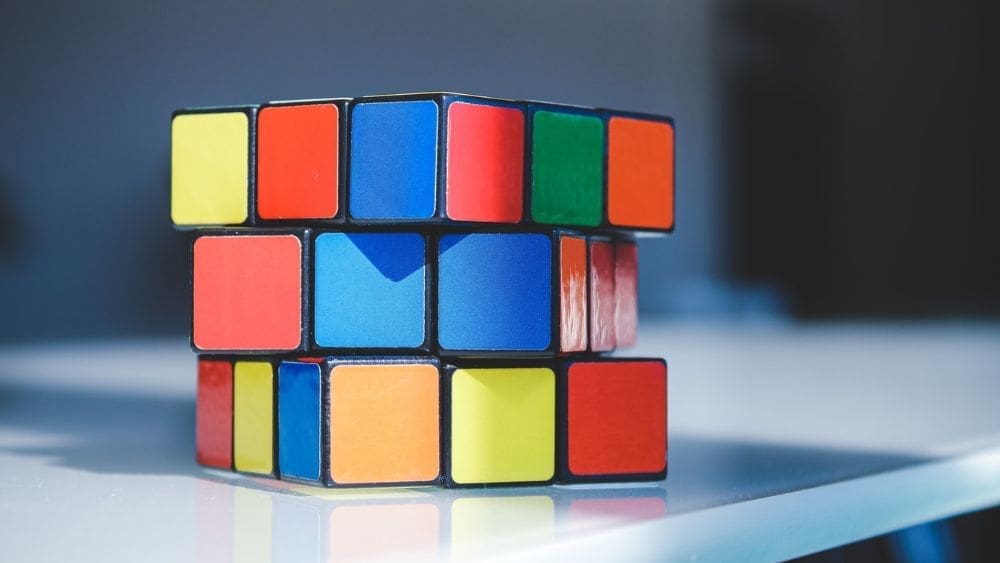 People do not buy goods and services. They buy relations, stories, and magic. – Seth Godin
Hiring a good marketing strategist can be an invaluable resource in getting your business to the next level. On his or her shoulders rests the responsibility of formulating sensible and effective marketing strategies that keep up with the dynamic digital marketing trends and put your company on the map.
When it comes to lead generation and lead retention, every sales and marketing team looks to their leadership to guide them through the roughest and toughest of business climates. Come rain or shine, an efficient marketing strategist must have what it takes to see plans through and generate substantial growth and revenues for the business.
A marketing strategist's job description would describe the role as conducting research and developing and communicating strategic marketing plans to meet a company's goals. A part of the role of a marketing strategist is coordinating multifunctional teams to execute marketing campaigns for a company. 
Whether it's their expertise in content marketing, search marketing, or social media marketing, a valuable digital marketing strategist must possess six qualities or traits that can help the company achieve its targets, consistently scale up lead generation, and meet marketing goals.
If you are looking to hire an online marketing strategist, or you are wondering if you would be good in a marketing strategist position, here is a list of traits and qualities that answer the question, "What makes a good digital marketing strategist?"
1. Is Well-versed in Business Strategy & Revenue Generation
Besides having marketing-related knowledge and being well-versed in online marketing strategies, a prolific marketing strategist must be highly knowledgeable about the key ingredients required for growing a successful business.
With both theoretical and practical knowledge of the subject, an effective marketing strategist must have the capability of developing the most relevant and optimized business strategies to meet the competitive standards of revenue generation in the industry.
A reliable marketing strategist does thorough market research, stays on top of the marketing game, and always looks for ways to improve your business strategies and marketing effectiveness while brainstorming new and innovative ideas to generate more revenue to achieve sustainable growth.
Metrics and analytical skills are essential to help develop effective digital strategies. Skilled marketing strategists must surround themselves with all there is to know, learn, and understand what it takes to develop a result-oriented digital strategy.
To make marketing strategies work for the company in the long run, a marketing strategist must understand the intricacies of a progressive market flow and the company's marketing objectives.
Formulating a plan is only the first step. With a thorough analysis of the current market trends, the person for the job must also have a clear understanding of how to measure and analyze the success rates of a marketing plan.
3. Must Understand ROI & Be Business-Focused
Measuring Return on Investment (ROI) is vital to any marketing strategist because it highlights the success and failure of marketing campaigns backed by real numbers. If you are looking for the best marketing strategist, understanding ROI is essential to that role. It gives important insights into the performance of the marketing activities, tactics, and strategies and provides meaningful feedback.
For good marketing plans to come up victorious, they must focus on the business and its requirements. A marketing strategist's efficacy shows in the way they accommodate the needs of the business and come up with solid ways to grow the business through well-thought-out marketing strategies.
4. Knows How to Build the Best Team of Specialists
Running an effective marketing engine is not a one-man show. A smart marketing strategist understands this better than anyone, and one of the roles of a brand and marketing strategist is knowing what to look for in other individuals while hiring them into the marketing department. Marketing is all about breathing life into strategic concepts to build brand awareness, make profits, gain new clients, and generate revenue.
To accomplish all of the above, a marketing strategist must hire a well-balanced team of professionals who are the best at what they do in their particular niche. The process includes appointing employees or vendors to a varied range of roles, such as content creation, design, development, Google analytics, SEO (search engine optimization), advertising, social media marketing, and more.
A well-rounded marketing team thrives on great leadership, and to succeed, a marketing strategist to-be must be trustworthy, approachable, kind, creative, encouraging, and goal-oriented. 
5. Experienced with a Wide Range of Digital Marketing Platforms & Tools
Experience is one's best teacher, and a proficient marketing strategist must bring a lot of experience with digital marketing platforms and tools to the table. A marketing lead is expected to have a know-how of the various digital marketing mediums such as SEO, web technologies, social media platforms, digital advertising, content generation, and Google Analytics. This will help them lead the team in the right direction to drive the best results.  Knowing how these platforms and tools work is not enough. An effective digital marketing strategist needs to be able to use their understanding in conjunction with specific key performance indicators (KPIs) in order for their marketing efforts to reach their target audience.
Another relatively recent innovation in digital marketing is the introduction of marketing automation software. As the name suggests, these products aim to equip marketers with the ability to automate repetitive tasks such as multi-channel notifications and emailers. This greatly streamlines the overall marketing strategy, provided that the strategist has the foresight and technical skill to understand the long-term potential of marketing automation.
6. Should Be Very Passionate About Business Growth 
Even in the corporate marketing world, passion and love for one's work never grow old, and for many skilled strategists, hunting down marketing solutions to expand the business can feel truly exhilarating. A marketing strategist that's best suited for the job should always have the heart and sentiment to accelerate business growth. When compassion meets professionalism, magic is created, and that's exactly what you should be looking for in a marketing strategist – the ability to turn business around and do wonders to take it to the next level. A reliable marketing strategist takes a business-centric approach to continuously secure growth and increase revenue.
Takeaway
While practical marketing skills are important, to be a good marketing strategist, there are various personality traits you should have if you want a career in marketing.
Apart from the six traits stated above, a leading marketing strategist or lead must also have excellent communication skills and an empathetic approach towards clients and customers. The face of marketing is forever evolving, and given the ever-changing nature of the marketing field, an intelligent marketing strategist must learn to cope with changes, bring about positive change when required, and lead the team in the right direction when presented with critical circumstances.
Delegating work, replying to emails promptly, being available at all times, calling for the support of their team members to get things done, listening to recommendations, and always offering a helping mind to solve problems are also some of the qualities to look out for or possess in an effective marketing strategist.
Marketing is the foundation upon which the success of any business is based. To ensure your business's steady growth, look for a marketer that takes on challenges with confidence and determination and never fails to impress.
Get Help Refining Your Digital Marketing Strategy
As a marketing consultant and educator with a background in both business and marketing, I'm a huge proponent of data-driven strategy. I've helped some of the world's biggest brands reach new heights, and I welcome the opportunity to help your company grow too. Contact me to discuss your needs.