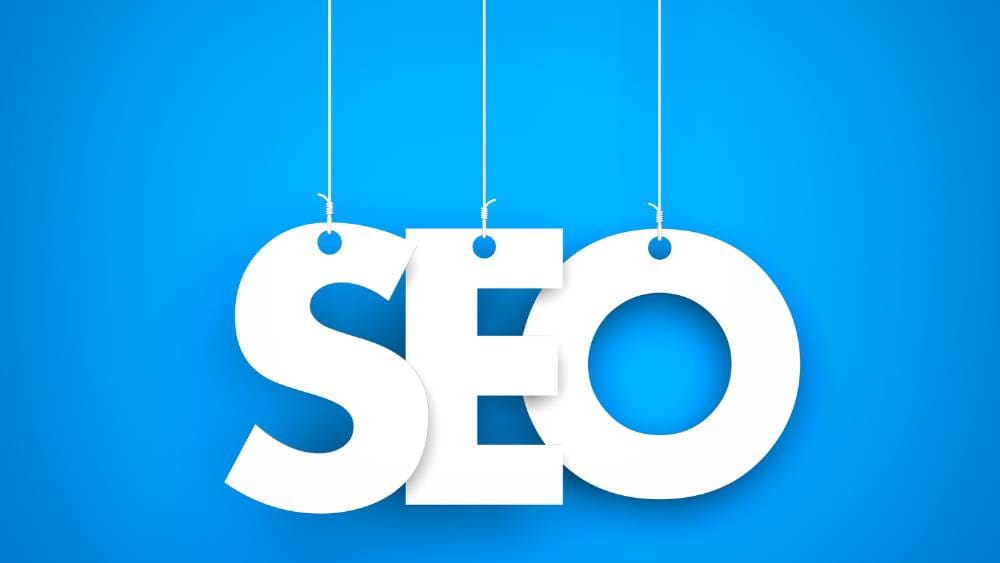 People often reach out to me, looking for a quick way to improve search engine rankings. As a digital marketing consultant who once taught Google Partners, I have to deliver some unfortunate news. There is no "easy way" or "hack" that's going to land your business on the top of Google search overnight. And, even if there was one today, whatever steps you took to get there probably wouldn't work tomorrow. Google changes its algorithm 12 times per day on average, according to Search Engine Land. That's literally thousands of changes to search every year. If you want to game the system, that's what you'd be competing with.
But, if you seriously want to know how to improve search engine rankings, there is an "easy" way to do it: make your website visitors happy. Google is in the business of providing users with helpful results. If you keep the user in mind in everything you do, Google will pick up on those signals, and your site won't see a drastic reduction in organic search traffic each time the algorithm shifts. That's what search engine optimization (SEO) is all about. It's a series of processes or tasks you can carry out to make visitors to your website happy and, in return, will typically be rewarded with top search engine placement.
On this page, we'll go over seven areas you can address that are proven to improve search engine rankings so your site generates more traffic and your business receives more leads.
1. Constantly Track and Optimize Your SEO and Website Performance
Most businesses won't see giant leaps in organic search engine rankings overnight. Instead, progress will be incremental. The more you work at SEO, the better your rank will be. Monitor your site and your progress as you go to identify opportunities and challenges. This can be done easily with a few free tools.
Google Search Console
If you want to learn how Google sees your site, sign up for Google Search Console. It provides a wealth of information, such as:
Traffic data

Which search queries show your site

How often people click your site link after running those searches

A

nd more
Google will also send you alerts if there are errors when its bots crawl your site (the precursor to being indexed in search results), plus it will help you troubleshoot many common issues.
Another important benefit is that you can submit an XML sitemap to Google through Search Console. A sitemap outlines all of your website's pages, so Google knows they exist and can crawl them. Of course, this alone won't guarantee better search engine rankings, but it's a huge help.
Google Analytics
If you want to collect data about your website and visitors, sign up for Google Analytics. You can get reports that will help you:
Learn who your visitors really are

Understand what visitors like (and don't like) about your site

Gain insights on how people engage with your business online

Identify opportunities to improve organic rank for specific pages and queries

Identify top search pages and explore ways to increase engagement through them

And more
2. Research Keywords
You can also use keyword research to improve rankings. These align with the search queries people type into Google when they want to find something. Sometimes they're exactly the same, while other times they're "cleaner" versions of a query without misspellings or other words tacked onto them.
Keyword Research Tools
There are many keyword research tools that can help you identify the best keywords to use and come up with new ideas for content. A few include:
Choosing the Right Keywords
When using keywords to optimize search engine rankings, you'll choose words that align with your business and what you do, and also with the things real people want to know about your business and the products or services you provide.
3. Master On-Page Optimization
On-page optimization, also referred to as on-site optimization, accounts for a huge portion of your search engine position. This group of activities is comprised mostly of things your website visitors can actually see, though it also includes information stored in the HTML source code of a page.
Optimize Page Titles for User and Search Engine Clarity
Generally speaking, your page titles should be no more than 55-60 characters to ensure they display in search engine results without being truncated. Whenever possible, include a keyword related to the page's topic in the title. Keep it closer to the front of the title to show search engines that the word carries more weight.
Be Strategic with URLs
Many content management systems will automatically convert your title into a URL. This is generally beneficial because it will include your keyword by default and align with your content. Take a moment to review it regardless and remove any stop words or unnecessary words from your URL.
Make Sure All of Your Images Have ALT Tags
People who are visually impaired and those with other learning disabilities often use screen reading tools to read webpages out loud. Therefore, your alt-image tags should describe the image, so people using screen readers can have the same experience even if they can't see the image visually. This is good for the user experience, which means Google considers accessibility measures like the appropriate use of alt-image tags when determining rank. Alt-image tags are also a great place to include keywords, but only add them if they're relevant to describing the image.
Optimize Your Meta Descriptions and Meta Titles
Meta descriptions and titles aren't seen when someone is already on your page, but they do display in search engines and are often used as preview text when links are shared online, especially via social media. Ensure yours set the right expectation for the page, entices clicks, and includes keywords when they can be leveraged in a natural-sounding way.
Think About Where to Place Your Keywords
In addition to including keywords in titles, URLs, alt-image tags, meta descriptions, and meta titles, keywords should be used throughout your content. Add them in headings and body copy when appropriate.
Avoid Keyword Stuffing
Keyword stuffing is the unnatural use of keywords. For instance, if you add a keyword 20 times on a 500-word page, the page is not likely to sound natural. If you jam keywords into your meta tags and alt-image tags just to have them there, that's keyword stuffing too. Search engine algorithms can detect this type of behavior and will generally rank sites lower when they use this technique.
Produce Unique, High-Qualify, Informative Content
Invest in good content. Your readers are more likely to stay on a page if the content is unique, well-written, and provides them with value.  That means good content will Improve search engine rankings too.
Avoid Duplicate Content
Many people have heard that there is a "duplicate content penalty." That's not entirely true.
"Duplicate content on a site is not grounds for action on that site unless it appears that the intent of the duplicate content is to be deceptive and manipulate search engine results," Google reps say. "If your site suffers from duplicate content issues, and you don't follow the advice listed in this document, we do a good job of choosing a version of the content to show in our search results."
In other words, the average website's biggest concern with duplicate content is that your page isn't going to rank well. That means if you've gone through any effort duplicating content, you've wasted resources. It also means that you're no longer in control of your narrative. Google decides which page it will display, and it isn't likely to display both. For these reasons, try to avoid using duplicate content on your site.
Implement an Effective Internal Linking Strategy
Internal links, or links from one page of your site to another page of your site, can help make content more discoverable to search engines as they crawl. They can also indicate that certain pages are more important than others, meaning search engines will often prioritize them when ranking.
4. Address Off-Page Optimization
Another area to address to improve search engine rankings is off-page SEO, also referred to as off-site SEO. Off-page optimization is important to search engines because it sends the signal that your website is popular or trusted by others.
However, all links are not created equally. There are four main link attributes. The one associated with your link will determine how search engines process it.
dofollow:

A "dofollow" attribute is the one you want when you're building backlinks. It passes SEO value to the linked page.

nofollow:

A "nofollow" attribute does the opposite. It tells the search engine not to use the link for crawling and indexing or ranking. Google usually follows this directive, but now thinks of this as a "hint" about what to do with the link and may choose to ignore the attribute. Historically, most user-generated content, paid links, and links sites of questionable authority used this attribute, though a few new ones have been added.

ugc:

Short for "user-generated content," a "ugc" attribute is often used on forums and in blog comments. It's typically treated as a "nofollow" link attribute.

sponsored:

All paid links should have the "sponsored" attribute. These are less ideal when you're trying to get backlinks because they're treated like "nofollow," but the publishing site must use them to avoid being penalized if you've paid for the backlink.
Audit Your Backlinks
You can think of backlinks much like how people view social introductions. For example, if you're introduced to someone new by a trusted business associate or good friend, some of the trust you place in the person you know will transfer to the newcomer. If, on the other hand, the newcomer is introduced to you by someone you're skeptical about or who you outright know has a history of behaving unethically, you're going to either dismiss *the newcomer or will treat them with a high level of skepticism.
That's what Google does with your backlinks. If they come from a trustworthy source, your site builds credibility. If they come from a site with little or no reputation, the response will be closer to neutral. If they come from a spammy site or a site that leverages black hat (unethical) SEO practices, the links may actually damage your reputation.
Run an audit to see which sites are linking back to yours. You can grab the list from Google Search Console and check them manually or use a specialized tool to pull them and check them. If you identify any links that may be harming your site, contact the webmaster and ask for them to remove them. If that fails, you can also ask Google to disavow the link.
Prioritize Strong Link Building
Just as low-quality links can diminish your SEO, high-quality links can improve it. Experiment with different ways to get reputable websites to link back to yours. A few tactics are covered below.
Create High-Quality Content
If your site publishes helpful, high-quality content, people will naturally start linking back to it.
Produce Guest Posts
Consider partnering with other businesses that share your audience for guest posts. Links from reputable sites will improve your search engine ranking, and you'll gain exposure with a group that could potentially become your clients.
Provide Journalistic Interviews
Journalists are always looking for information sources and quotes from experts. If you specialize in a specific field, offering your insights will help build your personal brand reputation, and the links will boost your SEO. If you don't have media contacts yet, try experimenting with Help a Reporter Out (HARO). You'll receive emails up to three times per day loaded with journalist requests.
Similarly, you can publish your press releases and even use tools like Prowly to pitch your story to the media.
Try Advanced Link-Building Techniques and Tools
There is a multitude of tools on the market that can help you build strong backlinks. For instance, SEMrush's Backlink Gap tool can help you identify links your competitors have already won. You can then reach out to those websites and ask them to share your link or content instead. Similar functionality is provided by Ahrefs and other providers.
5. Improve Your Site Speed for Better UX
One of the most important facets of user experience (UX) is site speed. For instance, if it takes your site three seconds to load, the probability that a visitor on a mobile device will bounce jumps by 32 percent, according to Google. You can do lots of little things, like minimizing your images, to improve page speed. It's better to work with an experienced developer for more advanced needs.
6. Make Your Website Mobile Friendly
More than half of all traffic now comes from mobile devices, Google reps say. The mobile experience is so important that Google prioritizes how your site functions on mobile before considering desktop. That means if you want to improve organic search results, your site needs to look and function beautifully on phones and tablets.
7. Diversify Your Marketing Channels
As you go through all the ways to improve search engine rankings, it's important not to focus exclusively on any area. Again, Google updates its algorithm thousands of times per year. You want a diverse approach to SEO and to spread your work across a variety of marketing channels. That will help you expand your reach today and serve as a sort of insurance policy for your SEO. If, for example, Google was to decide tomorrow that it no longer considers backlinks from guest posts to be credible, and your whole strategy involves guest posts, your ranking will sink overnight, and you'll have to work incredibly hard to bring it back up. If you have a diverse strategy and that happens, you might still notice a slight drop in rank, but all your traffic won't suddenly vanish. You'll recover much quicker.
Get Help Improving Your Search Engine Rankings
As a digital marketing consultant with a background in business, I address SEO from a holistic view. It's not just about gaining rank today. It's about building a brand and meeting the needs of your visitors so you climb in search engine results and have the power to stay there, regardless of what algorithm changes Google sends your way. If you need help improving your search engine rankings and care about the long-term health of your brand, contact me for a complimentary consultation.