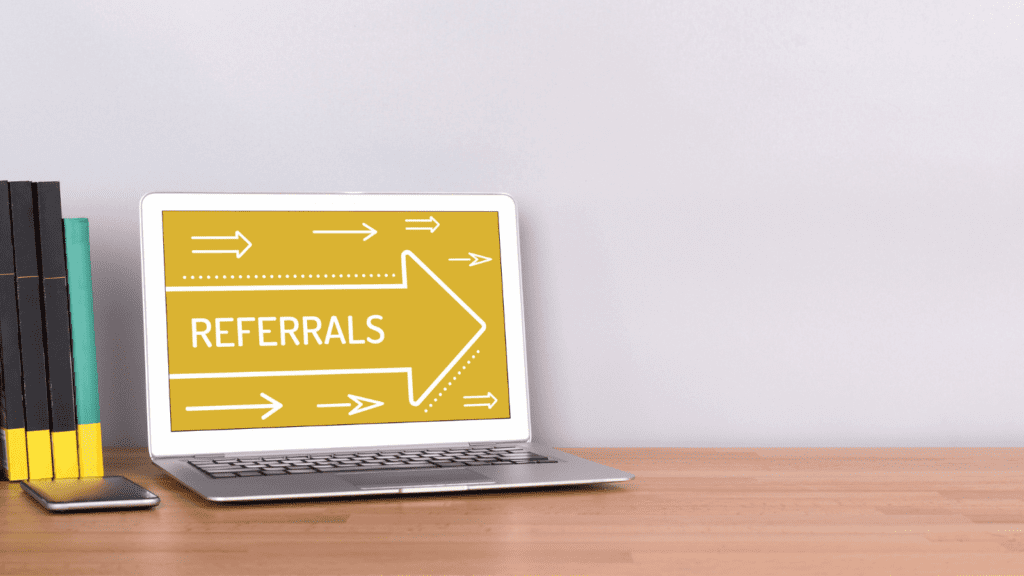 If you're trying to attract new clients, a referral program may be the best place to start. In all, 93 percent of people say they rely on advice from friends and family, according to a recent Pew Research survey. Meanwhile, up to 50 percent of all purchasing decisions are tied to word of mouth, McKinsey analysts say. Referred clients are also about 25 percent more profitable their first year, have an 18 percent lower churn rate, and have a 16 percent higher lifetime value, per Wharton research. Referral leads tend to convert more often and more easily too. Without a doubt, client referrals are the best way to attract new customers, and getting your "referral machine" going will have a major impact on your business as a whole.
How To Use Client Referrals to Grow Your Business
All the statistics in the world don't mean anything if you can't get word-of-mouth marketing to work for you. While the process can be as easy as simply asking for business referrals, you'll generate better results that increase even more over time if you create a comprehensive plan. In this article, we'll take a look at some effective ways to finetune your referral marketing strategy so that you can begin attracting new customers through this medium right away. We'll also explore ways to kick it up a notch when you want an extra burst of referrals.
Focus on Creating Top-Notch Customer Experiences First
Satisfied customers are the cornerstone of an effective referral strategy. While many think the trick is to delight customers with bells and whistles, great service is more about creating a seamless experience. As a business owner, you'll want to focus on areas like self-service, so customers can get information and perform tasks when it's convenient for them. You'll also want to ensure customers can get help when they need it and that any issues are taken care of the first time they reach out to your customer service. Two-thirds of consumers say addressing areas like these and showing you value their time is the most important thing you can do, per Forrester research.
If you're not sure where you stand with your customers, start by running some surveys and take action on any negative feedback you discover.
Let Your Clients Know You'd Like to Grow Through Client Referrals
Some word-of-mouth referrals will happen on their own, but most will need a nudge. Simply asking for customer referrals works for 87 percent of happy customers, per research presented in Forbes. When you reach out to your customers and ask them to drop your name or send a client referral your way, let them know they're helping your business grow. Your advocates want to see you succeed!
Develop Tailored Referral Campaigns or a Rewards Program
Offer incentives with your referral requests, and be sure to tailor your offer to the recipient. For example, if you have a program for employees, you might offer a gift card for each referred customer.
With your general customer base, you may want to offer a discount on a future purchase. Many companies find success with deals that give potential clients and their referrer an equal discount, while others do better by offering new prospects a discount and giving their referring client a gift card or other incentive—experiment with what works best for your business.
Make Your Content Marketing Go the Extra Mile
If you aren't already leveraging branded content as part of your digital marketing, you should be. When done well and released regularly, it carries potential customers through the journey, allowing them to build up familiarity with your brand, and learn. It helps build loyalty with current clients too. Plus, it can serve as a gentle recommendation—just make it easy for your loyal customers to share on their preferred platform. For example, add sharing buttons to sites like Facebook, Twitter, and LinkedIn on blogs, and include sharing or forwarding buttons in your emails and newsletter.
Try Hosting Exclusive Events
Events can be a great opportunity to encourage your loyal customers to introduce their friends and colleagues to your business. You'll want to limit the number of tickets available to get people more excited about the event, but also be sure to have spares on hand, so potential referrals have plenty of space too. These events should not be focused on sales or your company but rather social gatherings that build familiarity with your brand and its values. For example, a family-oriented company could host a gathering at a local park. An athletic company may purchase VIP space at a game. Sometimes companies host their own VIP events too. Events with entertainment and/or fundraisers can work well in these cases. The bottom line is that it doesn't have to be huge or expensive, but it should be something your customers and prospective customers will enjoy.
Show Gratitude When You Get a Client Referral
Regardless of whether a client refers someone simply because they're fans of your brand or want the incentive you're offering, you should always follow up with a thank you. The simple gesture lets them know their act was appreciated, deepens your relationship, and encourages them to refer again. Sometimes, a digital or automated thank you is enough, but if your business relies heavily on trust or requires an investment, it's worth picking up a pen and writing a proper thank you or placing a phone call.
Get Help Growing Through Client Referrals
As a business and digital marketing consultant, I'm a huge proponent of requesting referrals and developing comprehensive referral programs. I include them in each project I take on and have seen them produce results for Fortune 100 companies and small businesses alike. So, if you're the owner of a small or mid-sized company and want to reap the benefits of a comprehensive referral campaign or detailed digital marketing strategy, I can help. Contact me for a complimentary consultation.