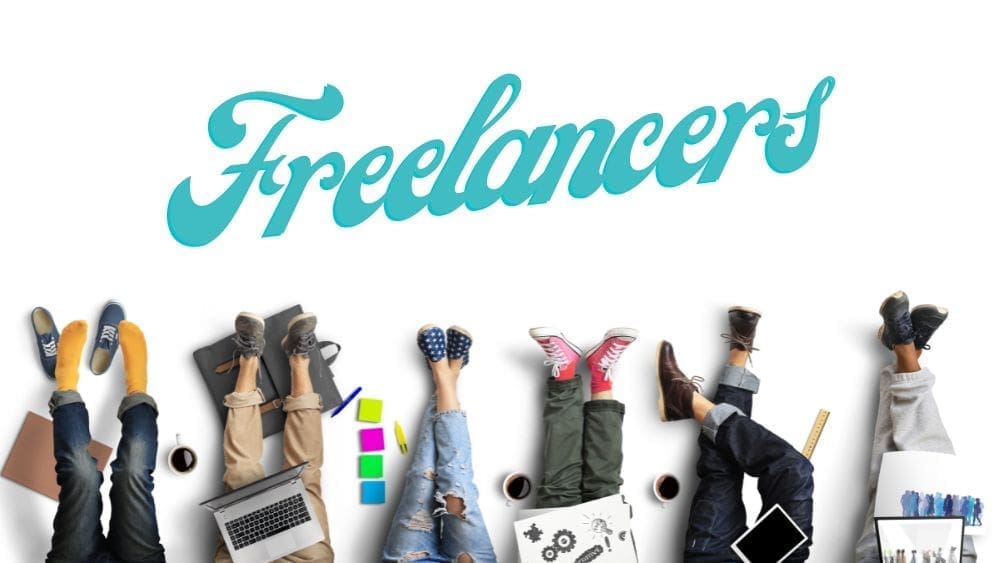 Ready to level up your digital marketing by hiring freelancers? It's a big step that can dramatically transform your results and give your brand the professional polish it deserves. However, there is a learning curve as you're hiring your first freelancers.
As a digital marketing consultant, I've worked with hundreds of freelancers across various projects and have taught my clients how to find the best talent for their needs. So let me help shorten your learning curve too.
On this page, you'll get answers to some of your pressing questions, such as:
What is freelance digital marketing?

Where can I find talented freelancers?

What is the best way to find and hire a freelancer?

How do I keep a good freelancer with me?
I'll also offer some of my personal insights that can help save you heartache when hiring freelancers and provide tips on structuring your freelance digital marketing role for success.
What to Know Before Hiring a Freelancer
Before I dig into the entire process of finding, hiring, and managing freelancers, I want to address a few points that will help you have more success.
Freelancers are not employees.
It's important to remember that when you hire a freelancer, you're hiring someone to produce something specific or deliver a certain result. You don't necessarily have control over things like how they do it, what tools they use, or when they work. For example, you can hire a freelancer to do your Facebook marketing, but you can't tell the person they need to attend your daily employee huddle or log in at 8 am to look for replies. Depending on your jurisdiction, failure to honor the differences can cause legal and tax issues.
You can hire a freelancer to fill most digital marketing roles, but that doesn't mean you should.
A few digital marketing tasks you can outsource to freelancers include:
With that said, sometimes hiring a freelancer isn't a good idea. For example, the person managing your social media needs to have a pulse on your company's daily activities and be incredibly tuned into your brand. Unfortunately, that's not always possible when the person is removed from your company. The same is true of the person managing your overall digital marketing strategies.
You must be familiar with the role before you begin.
One of the biggest catch-22s of hiring freelancers is that you need to have at least some background in the role you're filling. This includes the challenges your freelancer may face, potential solutions, tools, industry standards, and how long it typically takes to complete certain projects or tasks. You may want to spend some time looking at freelancers with a wide range of backgrounds and from a range of industries to get a better feel for what's out there and what to expect before you start the recruitment process.
You should know what you want before you try to hire anyone.
Before you put a job post out there or start contacting freelancers, spend some time getting to know what you like. It's helpful to create a list of similar samples to what you'd like to accomplish.
For example, if you're hiring a freelancer to design your new website, it's a good idea to find a handful of websites that are similar to what you want and make a note of what it is that you specifically like about them. In this case, you might also want to consider things like SEO, analytics, long-term maintenance, and how your lead generation forms should work.
You need to have a workflow and process in mind.
The processes you set for your first freelancer will likely be the ones you use as you grow. So, although you may be able to "wing it," send things back-and-forth via email, and have a very informal working relationship to start, it's not sustainable as you scale and often sets the stage for miscommunication. A few things you want to decide before hiring a freelancer include:
How Projects Will be Managed/ What

Project Management Tool

You'll Use

Deliverables

Schedule for Deliverables

When and How Payment Will be Made

Project Budgets

How Edits/ Revisions/ Reworks Will Be Handled

KPIs

for Successful Completion

Ideal Length of Relationship

Who Will Own the Rights to the Work
How to Find Freelancers
There are many places to find freelancers. Although it's technically possible to find suitable freelancers on any of them, the odds of having success increase dramatically when you stick to tried-and-true methods.
Freelancer platforms are an excellent place to start.
Freelancer platforms like Upwork and Fiverr can be a great starting point if you've never hired a freelancer before since they make it easy to vet candidates, simplify payments, and offer a layer of protection. For example, many of these platforms will go to bat for you if a freelance developer from their site tries to hijack your website or will withhold payment if your freelance writer submits plagiarized work.
In these cases, you can also gauge which freelancers have the most experience. It's advantageous to hire a seasoned freelancer with a proven track record on your first projects because they'll generally be a bit more stable as you get your sea legs with freelancer management. It can also help you learn what to expect as you add to your expanded team.
Personal recommendations are often safe bets.
If you have a friend or associate in a similar industry who consistently puts out great digital marketing content, ask them if they'll share the name of their freelancer. If you're a member of professional organizations or online groups, you can also put out the word that you're looking for a freelancer. More than one-third of the workforce now freelances, per Upwork, but not everyone does it full-time. For this reason, references from others, especially via sites like LinkedIn, can help you find untapped talent. Bear in mind, however, that you won't have the same tools and resources available that you would with a dedicated platform.
Use caution with classified ad websites and job boards.
You may also find success with job boards and classified sites like Craigslist. But, because the professionals you find through them do not come with any kind of recommendation or protection afforded by platforms, it can be risky.
Be mindful of "suppliers," "providers," and "mills."
A new breed of website has emerged in recent years that's more like a content marketplace. Instead of hiring a writer or designer directly, you'll usually contract with the company that owns the website and place orders directly through them, be it content marketing materials such as a graphic, blog, or batch of social media posts. The company then farms the work out either directly to a creative or has multiple creatives complete the same project, then lets you choose which you prefer. It can seem like a good deal on the surface, but these outlets don't necessarily attract the best freelance talent, pad prices, and add barriers between you and the person completing your work.
How to Hire Digital Marketing Professionals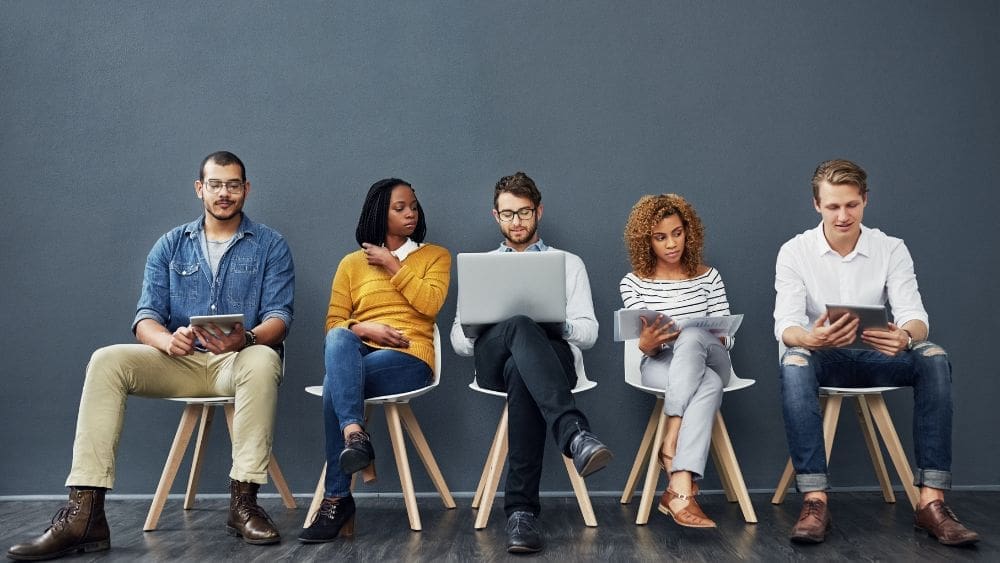 At this point, you have a clear idea of what you need from your digital marketing freelancer, know how you'd like to work with them, and have scoped out one or more talent pools. It's time to hire!
Step 1: Write an effective digital marketing job post.
Take a look through other job posts to get inspiration for yours. As you draft your job description, include the points covered earlier in the workflow section. You may also ask applicants to answer questions as part of the process. A few questions to use or serve as inspiration for your own:
Which of your previous projects is this one most like and why?

What's the most difficult freelance project you've accepted, and how did you overcome the challenges?

What makes you uniquely suited for this project?

What part of this project excites you most?
Step 2: Check into candidates.
It's tough to know what you should check when hiring a digital marketing freelancer if you haven't hired before, but it's a bit easier if you're working with a dedicated freelancer platform. You can scope out candidates on your own and ask them to apply or simply post your job and examine applications as they roll in. A few things to consider:
Good reputation or rating on the platform from previous clients.

A high number of repeat clients and/or long-term contracts.

Portfolio of work similar to what you'd like to complete.

Previous and recent experience working as a freelancer.

Evidence of skill and/or aptitude tests in the area of specialty.

Comfort with the collaboration and project management tools you plan to use.

Requested wages in line with your expectations and budget.
As part of the interview process, it's a good idea to consider soft skills, such as whether the person asks you questions, communicates well, appears enthusiastic, and if they followed your instructions well.
Step 3: Shortlist your preferred candidates.
Keep a running list of your top candidates as you go. It may help to keep a spreadsheet with profile links and notes about what you liked about a particular candidate.
Step 4: Do a dry run or paid test.
If possible, do a dry run or paid test with your shortlisted candidates. For example, you may want to hire several freelance writers to create the same blog, so it's easier for you to gauge which candidate produces work that most closely matches your goals. With more intensive projects, such as video production, start with a single video.
If you're hiring someone for a longer project, you may want to limit the test period to a week or two. You can also try breaking the first project into milestones with specific deliverables to help ensure things are on the right track.
Although it may not need to be said, do not ask freelancers for unpaid tests or free work.
Step 5: Provide meaningful feedback.
Spend time reviewing your freelancer's work when it's submitted. Let them know what you liked about it and also what they could have done, if anything, to produce something more in line with your goals.
At this point, you may already have your dream freelance digital marketing professional. Congratulations! Or, if you're extra lucky and can't decide which freelancer is best, do a second dry run or hire them both and alternate between them. Good help is hard to find!
Don't forget to let anyone who didn't make the cut know. If you wish, you can tell them why you went with another candidate, ask them if it's ok to contact them later if things don't work out (if you mean it), or, at the very least, formally end the contract if you're working through a freelancer platform.
How to Keep Working with a Good Digital Marketing Freelancer
More than 30 percent of Fortune 500 companies and up to 70 percent of small businesses work with freelancers, according to Zippia. That means there are plenty of opportunities for a good freelancer to find other work if things don't pan out with you.
When you find a freelancer you like working with, let them know. To maintain a healthy long-term relationship, it's also a good idea to:
Give them positive feedback first every time, especially if you're pairing it with constructive feedback.

 

Be organized.

Thank them for their hard work.

Pay them fairly, fully, and on time.

Be responsive to their needs and questions.

Leave positive reviews or recommendations for them.

Send potential clients their way.

Offer them first dibs on any projects you start and/or additional work.

Step back and give them room to work.
Get Help Building Your Digital Marketing Dream Team
Building your ideal digital marketing team isn't easy. Particularly if you don't have a background in marketing, it's difficult to vet candidates and ensure you're choosing the right person for the job. Plus, the process can be time-consuming, and measuring your team's success makes it that much more complicated.
As a digital marketing consultant with a background in business, I've built hundreds of dream teams for Fortune 100 companies and small businesses alike. My preference, however, is for helping small to midsize businesses that are as passionate about creating transformative growth as I am. If that sounds like you, contact me for a complimentary consultation.