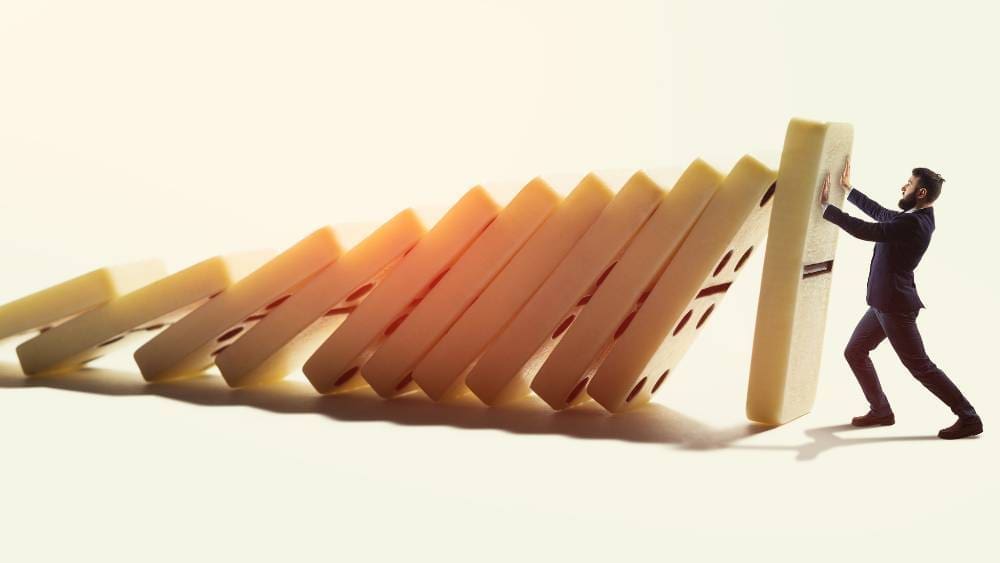 Is your business making digital marketing mistakes? You might be surprised that at least half of all businesses unknowingly sabotage their success. While some issues relate to a broad scope area, such as overall strategy, most digital marketing fails are in the details. I'll break down some of the most common mistakes below, so you can start taking steps to shore up your digital marketing and strengthen your business right away.
1. Not Monitoring Your Online Reviews
Overall, 98 percent of people read online reviews for local businesses at least some of the time, per Bright Local research. Three-quarters of readers look for mentions of a positive experience, while 58 percent examine the star ratings. More than half won't consider working with a business that doesn't have at least four stars.
Yet, most businesses don't even claim their business listings online, let alone monitor them. For example, just 44 percent have claimed their Google listing, per LSA Insider. Likewise, their research shows only 33 percent have claimed Yelp listings, and 21 percent have claimed Yahoo! listings. YP, Bing, and BBB pages remain largely unclaimed, respectively, sitting at 19, 18, and 16 percent claimed.
Without taking this preliminary step, monitoring reviews, let alone managing your online reputation is impossible. But, unfortunately, that means you're leaving your reputation, and the first impression that prospective customers receive, in the hands of others. Those people can be real customers of your business, or they may be your competitors or even people who have a personal issue with you or someone on your team.
The Fix: Take a Proactive Approach with Online Reviews
Make sure you're delivering top-notch customer service and resolve issues before they become negative reviews.

Claim your online profiles and monitor your online reviews, so you can catch any issues quickly.

Encourage customers to leave reviews on a variety of sites, including Google, Yelp, Facebook, and TripAdvisor, to ensure you make a good first impression everywhere.
2. Creating a New Website Without a Transition Plan
Creating a new website is one of the best things you can do for your business, especially if your current site doesn't deliver a great user experience or isn't mobile-friendly. However, about 15 percent of your Google ranking comes from backlinks and three percent from internal links per WordStream. If these links break during your transition, you not only lose the SEO value from having them but also decrease your overall user experience, which will lower your ranking even more.
The Fix: Transition to a New Site Mindfully
Try to minimize the number of broken links by keeping the same URLs when it makes sense to do so.

Use 301 redirects to ensure visitors and search engines are taken to the right content when URLs change.

Run an interim PPC campaign to keep traffic levels up during the transition.
3. Accepting Orders on Your eCommerce Website Without Having Stock
Historically, businesses have been able to count on their supply chains to minimize waits. That's no longer the case. Businesses that offer items for sale even when they're out of stock are far more likely to cause long waits, creating a poor customer experience that results in dissatisfied customers, bad reviews, and a damaged reputation.
The Fix: Focus on Accuracy and Service
Manage logistics to ensure your stock meets demand.

Keep your website updated, so it's clear when products are out of stock.

Consider adding features like an estimated in-stock date or wait list that automatically notifies customers when an item they're interested in is back in stock.
4. Running a PPC Campaign Without Regular Monitoring
More than half of all SMBs only optimize their pay-per-click (PPC) ads once per quarter, according to WordStream research, and less than half have conversion tracking installed. As a result of issues like these, they miss out on opportunities that could improve their user experience and boost conversions. Not surprisingly, a business also wastes a quarter of its PPC budget.
The Fix: Set Aside Time to Manage and Maintain PPC Campaigns
Install an analytics program with conversion tracking.

Create focused campaigns that leverage longtail keywords, include a dedicated landing page, and

speak to a persona's needs

.

Set aside at least 20 minutes per week to review campaigns and perform maintenance or

outsource PPC management

to someone who can.

Add negative keywords at the onset of the campaign and as you see which non-performing keywords are bringing people to your page.
5. Avoiding Social Media
Sometimes businesses try to get away with not using social media or try it for a short period of time and give up due to performance issues. It's not social media that's the issue. It's the approach. In fact, 89 percent of businesses believe companies that don't invest in social media marketing will be left behind, according to a recent Sprout Social survey.
However, businesses often use social media as an advertising channel to drive sales. Consumers aren't on social media for that. They're there to engage with family and friends. They'll happily engage with businesses that are sharing useful, helpful, relevant, or funny content too.
If you aren't leveraging social media the way customers expect, you're missing out on opportunities to spread your content, reach your audience, and engage with customers. You're missing out on social proof, word-of-mouth marketing, and opportunities to correct any service issues mentioned by customers too.
The Fix: Deliver on User Expectations
6. Ignoring Your Competition
It doesn't matter what industry you're in or how revolutionary your products or services are. Chances are, there is someone else out there offering the same thing you are or something very similar.
If you ignore this, your competitor wins. You're going to have reduced brand visibility, less non-brand search traffic, and will ultimately lose market share. Don't pretend that your competitor doesn't exist.
The Fix: Find a Way to Stand Out
Monitor the keywords your competitor is targeting.

Monitor competitor backlinks.

Explore competitor ads and landing pages.
Once you know how the competitor differentiates itself or what it wants to be known for, find out what makes your brand special and highlight it on your site. The factors that make your offerings different from all others in the market should stand out when someone visits your site and be reinforced across all channels so that the message sticks with prospects.
7. Having an Online Presence Without a Clear Strategy
Half of all small businesses don't develop a digital marketing plan, according to Search Engine Journal. It's no surprise, then, that 25 percent aren't sure how they'll grow their businesses. Even the ones who do aren't necessarily using research-backed methods to ensure the business receives a return on investment. Furthermore, there aren't any goals set or being tracked that can help the business identify if it's achieving what it set out to do. Moreover, the business can't tell what's working and what's not, which means resources may be poured into initiatives that don't improve the marketing results, let alone strengthen the business as a whole.
The Fix: Create a Digital Marketing Blueprint
Start by defining the target audience and personas.

Choose

KPIs

,

set reasonable goals

, and understand what it will take to reach them.

Install analytics software and track progress.

Build a plan that follows the path of the

Digital Marketing Tree

, focusing on the "Ground Fruit" or easiest/ high-impact initiatives first.

Develop 90-day marketing plans.

Leverage tools like a

content calendar

and a

project management platform

to stay organized and ensure all your efforts feed into one another.
8. Not Having the Right Leadership
In order to achieve optimal results in any one area, the business must have an expert in that area overseeing it. For example, if you don't have a PPC expert overseeing your PPC ads, it's easy to overlook things like new keyword opportunities and fail to add negative keywords that help optimize your ad spend. You might not notice that one audience is converting while another simply visits your website. You might miss a new landing page strategy that could double your conversions.
The same is true in every area of digital marketing, especially as you move into management and leadership roles. Without a seasoned expert overseeing your digital marketing strategy, it's difficult to ensure you're using the best tactics to create measurable growth, that you're getting a return on marketing investment (ROMI), and that your results are consistently improving over time. Furthermore, it's impossible to ensure that you have an expert in each digital marketing role without someone who has repeatedly led teams to success and knows what traits to look for in talent.
The Fix: Bring in Digital Marketing Experts
Set Your Digital Marketing Up for Success
As a digital marketing consultant with a background in business, I help organizations avoid all the common mistakes outlined here. I do this by building a digital marketing dream team for the business, often comprised of existing talent, new in-house talent, and outsourced talent, to ensure the right people are in place. Then, I devise a strategy that helps the business meet its unique goals and put duplicatable processes in place to ensure the intended results are achieved. I've put my recipe for success to the test with Fortune 100 companies, international corporations, and even small businesses. Now, I welcome the opportunity to see how it can help your business reach its goals. If you're struggling with any of the issues outlined here or simply want to level up your digital marketing, please contact me for a complimentary consultation.